Featured Poets
Meet a Poet — now and then we introduce our wonderful poets (both performers and writers) to newcomers and to the general public by featuring a different ABPA poet. Poets featured come from the entire membership and may be professionals, semi-professionals or amateurs, but each is a worthy role model to represent the ABPA membership.

Here are the previously featured poets:

Jan Facey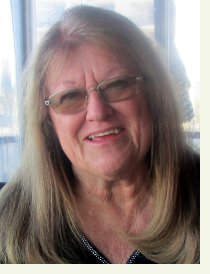 Originally from England, I had most of my education at Grammar school in London.  On leaving I achieved several Oxford University GCE subjects, including English Literature and English Language.  Following this, I worked for the Education Department for 5 years as a Local Government Officer.
My husband suggested we move to Australia and in 1969 we emigrated to Sydney.  We then moved to the Gold Coast in 1971 and in only a few years, became naturalized Australians.  I was always interested in learning and took many TAFE courses in a variety of subjects but my main interest was with creative writing.  This continued with me attending many workshops and seminars at the Somerset College of Literature which is held for a week or so every year on the Gold Coast.
We then moved to near Bundaberg in 2001.  I have had many hobbies and love travel, but I became involved with poetry in 2003, winning a novice award with my first competition in Bundaberg.  The Bundaberg Poets' Society have been an enormous help to me.  Because of my English city roots, I was so surprised that I won so many bush-poetry awards — including being Queensland Champion in 2009 and Australian Bush Poetry Performance Female Champion in 2010.  
I've performed at many, many places including the Brisbane EKKA (Qld), the World Theatre in Charters Towers, the Tamworth Country Music Festival (NSW), and the Snowy River Festival (Victoria).   Besides this, I've judged written and performance poetry and written and self-published five books — namely "Australian Feelings", "On the Lighter Side", "Let's Get Serious", "City to Bush" and "Playing with Verse", as well as having poetry in other anthologies.  My next book is in the making.
In the last few years I've addressed students at primary and high schools, and TAFE, as well as being on the local community radio and ABC radio with some recitals.  
Now in my mid-seventies, I still live a busy life, somehow fitting in lots of travel — and poetry when I can!  Diagnosed with cancer in 2016 but doing well and intending to live a long life, I want to pass on the skills I've learnt over the years, so now enjoy providing workshops and seminars on both written and performance poetry — and look forward to seeing you all again soon.   
---
Tim Sheed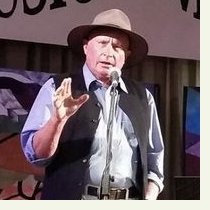 "I Come from the Western Plains
Where the Girls and Grass are Scanty
Where the Creeks Run Dry or Ten Feet High
And it's always Drought or Plenty." (Anon).
I was born on the banks of the Murray and mum told me that I was found in a Wombat hole.  I was raised on a rice growing property near Barham, NSW which is located between Echuca and Swan Hill on the NSW border.   I had four brothers and sisters.  Our telephone number was Tullakool 25 and with no electricity or television, it was serious pioneering and very hard work.  We were 30 miles from Barham, Swan Hill and Moulamein on dirt and gravel roads.
I did correspondence school for the first four years and so had a very free childhood.  The lessons were delivered every week in the mail and came from the Blackfriars School in Sydney.  We would invent games, such as walking empty forty four gallon drums along the flat ground, playing Cowboys & Indians and making sling shots from the inner tubes of tyres.   As soon as we could read we would read everything we could get our hands on … Enid Blyton, Biggles, The Last of the Mohicans and the poetry of Banjo Paterson, Henry Lawson and Henry Kendall.
I became a storyteller after hearing my Uncle Jim one day describing an old farm worker as "looking like he had shaved with a Stump Jump Razor … he had hairs hanging off him like a Bengal Tiger".  From then on I started to consciously collect sayings and build my storytelling skills.
In 1961 Mum and Dad bought "Pittfour" at Jerilderie.  This farm had a lot of frontage on the Billabong Creek and was a kids heaven … swimming, fishing, boating, rabbiting and bird nesting.  There were few trees this little monkey couldn't get up.
As a young man and newly married, I went to work on Wonga Merino Stud between Jerilderie and Hay.  Tom Culley was the best sheep man going at the time.  This job entailed general sheep work, shearing, mustering, cropping, windmill repair and all the other jobs required in the bush, such as killing and dressing sheep and fighting the odd bushfire.
For a number of years I worked in Brisbane as a Radio Broadcasting Engineer.  After I completed an Agricultural Degree as a Mature Age Student at Dookie College, I finally returned to run the "Pittfour" family property.  In the year 2000 "Pittfour" won the Best Irrigated Wheat Crop in the Riverina and I was very proud of that Award.
I have worked for most of my life as a Stockman, Stationhand and Farming Manager.
Now,  I am an Australian Bush Poet, an "Australian Folklore" Enrichment Speaker on Cruiseships, travel to Bush Festivals, have been an Onboard Performer on the Ghan and even had a role in the recent movie "The Dressmaker".
As they say, "You can take the Boy out of the Bush but you Can't take the Bush out of the Boy"!!
See more at Tim's
website
.
---
Kevin Gee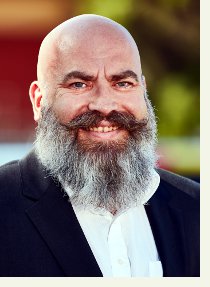 Born in 1967 in Irvine, Ayrshire on the West Coast of Scotland.
Educated at Loundoun Academy, where I left with a clutch of 'O' Grades at the end of my fourth year in 1983, to begin an apprenticeship with the South of Scotland Electricity Board. I moved up through various different roles in SSEB (latterly ScottishPower after privatisation) and ended up running a training centre.
In 2000 I changed careers and moved into mobile telecommunications, taking a role as a field technician with One2One (later to become T-Mobile.) Again, I progressed up through the ranks and ended up working as a Cell Planning and Optimisation Engineer.
In 2002, I moved to O2 (formerly BT Cellnet). This was when I had my first foray into writing and performing poetry. Our office held a Burns Supper celebration each year and I wrote a couple of poems that were performed by myself and one of my colleagues. My first one, and one that was my signature piece for some time, was my interpretation of what Robert Burns would have written about in modern Scotland, instead of his Address To a Haggis. I called this poem, "To A Vindaloo".
In 2005, I emigrated to Australia with my second wife and in 2007 we were divorced. I then met my third wife, whose friend was a member of the Gosford Bush Poets. I went along a few times as an observer, but fell away again for a couple of years before returning and becoming a regular performer of a mixture of classic Australian bush poetry and my own works. Wife number 3 also became an ex-wife.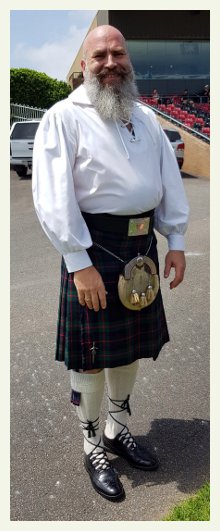 In 2017, I made yet another career change — this time into traffic signals. I am a Construction Manager for a Lendlease/Tyco Joint Venture, looking after RMS traffic infrastructure on the Eastern half of Sydney and surrounding districts.
On a recent trip around the East Coast of Australia with my new partner, I met Mick Martin at Cunamulla Tourist Park. We instantly hit it off (over several refreshing drinks), sharing stories and poems late into the night. He invited me to participate as a walk-up at the Bush Poets' Breakfast in the entertainment grounds the next morning. I did a couple of my poems there and also met Gary Fogarty.
About a week later, Gary got in touch with me to say that he had been contacted by the Glen Innes Celtic Festival organisers because they were looking for a Scottish poet. Just one of those amazing, glorious coincidences that make you think that something was meant to be.
Kevin is an active member of Gosford Bush Poets and assists with their
Facebook page
.
---
Caroline Tuohey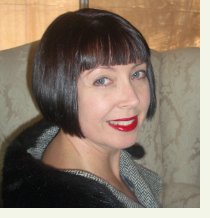 The Story So Far … I grew up in a family where reading was important and books were a constant companion. I always enjoyed writing so completed a correspondence course in creative writing after I finished university.
I have lived in Melbourne, Canberra, Griffith, Armidale and Darlington Point. I currently divide my time between Armidale and Darlington Point.
I have had fiction and non-fiction published in anthologies, magazines, newspapers and online.
My first rhyming picture book is called 'Climb'. It was published with Little Steps Publishing in July 2013. It is a story celebrating adventurous play and childhood imagination for children up to the age of six. It was honoured as a finalist in the 'Children's Picture Book: Softcover Fiction' category of the 2014 International Book Awards.
My second rhyming picture book is called 'Forest Wonder'. It tells the tale of a forest party the creatures share on a moon-lit night. It celebrates the wonders in nature. It also allows children to enjoy the wonder of magic and imagination. It received First Place in the 'Children's Picture Book: Softcover Fiction' category of the 2016 International Book Awards and received Second Place in 'Picture Book: Five Years & Younger' category of the 2016 Royal Dragonfly Book Awards.
My third picture book is called 'Boof goes to Beauty School' and is illustrated by the very talented Kim Feint. It is now available.
My fourth picture book will be due out mid 2019 and has a Christmas theme. It's being published by Little Pink Dog Books.
In March 2013 I entered the world of bush poetry by performing at the John O'Brien Festival and received the Jim Angel Award for Best Performance of an Original Poem. Since then, I have gone on to write, perform and compete on the bush poetry circuit and also at social and corporate functions.
I have a self-published book of my bush poetry called 'Riverina Rain and other poems'.
My children's stories and poems have been published in literary journals, namely The School Magazine (Australia) and The Looking Glass (Ireland), The Caterpillar (Ireland) and the
Australian Children's Poetry website
.
I enjoy speaking at schools and helping students with their writing goals. I also perform my poetry at corporate and social events.
To learn more about me and my writing, please visit my
website
or contact me on 0428 675 743.
Caroline on Facebook
Facebook Forest Wonder
Facebook Boof goes to Beauty School
---
Isabella Wallace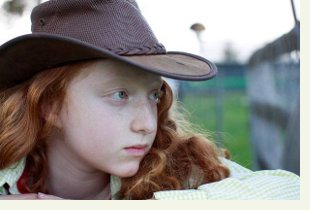 "My name is Isabella Wallace.  I have a twin brother and a younger sister, and we are all home-schooled by our mum.  I am nearly 13 years old, and I live in Hurstbridge, Victoria.  My hobbies include poetry, violin, Judo and art.  I have been writing poems since I was 9 years old and my favourite style is bush poetry."
Isabella's poems have been published in the ABPA Magazine and in the Free XpresSion literary magazine.  She is one of our junior 'Poetry Kids' and we look forward to her success as a writer in the future.
---
Heather Searles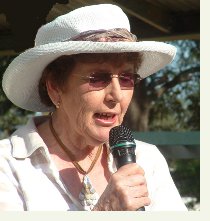 "From the time of my early schooldays I have always enjoyed poetry, but it was mainly English poetry we studied, so I wasn't introduced to the magic of Banjo, Lawson and all our amazing Australian poets until much later in life.
I had a brief nursing career before my marriage to Jim in 1965, when I was introduced to life on the land, on a property in the Hunter Valley.
Throughout the years of working and raising a family I had no time to nurture my love of poetry, until Singleton Bush Poets was formed and I became a foundation member.
As a small group of novice poets, we all had so much to learn.
We joined the Australian Bush Poets Association, (Frank Daniel was President at the time). It was great to discover the ABPA magazine, and we were amazed to learn of all those wonderful poets out there. We ran quite a few workshops featuring poets such as Jim Haynes, Noel Stallard, Frank Daniel and Glenny Palmer. This enabled us to learn much about writing and performing.
Unfortunately over the years Singleton Bush Poets has dwindled in numbers, so we no longer meet on a regular basis.
I made my first faltering debut on stage at Dunedoo, back in 2006, winning the novice section. It was a terrifying but also exhilarating experience and over the years I gained confidence.
I am so grateful to my husband, Jim, for his support. He has always accompanied me to poetry festivals where we have made lifelong friends.
I have achieved a modest amount of winnings, including Poets by the Sea at Harrington in 2011 and the Silver Medallion at the Golden Damper Awards in 2010.
Much to my surprise I won The Bronze Swagman Award for written verse in 2017 with my poem,
C for Charlie.
I hope to do a CD of my poems, as my book, '
May the Verse be With You
,' is sold out.
I have enjoyed the friendship and incredible fun that poetry has to offer and I feel privileged to have shared the stage with so many wonderful poets."
---
Carmel Wooding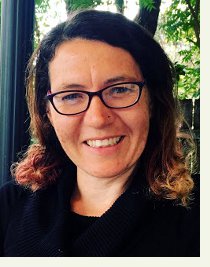 Carmel Wooding was first introduced to Bush Poetry by her parents, Tom and Maureen Dunn after a trip to the Tamworth Country Music Festival when she was about 12 years old.  With the strong support of Tom and Maureen, Carmel soon fell in love with the wonderful artform of Bush Poetry and travelled the country attending many bush poetry events and competitions.  A highlight for Carmel was the opportunity to visit the USA in both 2002 and 2003 to perform at the American Cowboy Poetry Gathering in Elko, Nevada.
After 'growing up', getting married and having kids, Carmel is now rediscovering her love of writing and performing and is excited to be reentering the poetry scene.  Carmel and her husband Adam have returned to Carmel's childhood home of Warwick where she is a Teacher Librarian.  Carmel's children, James and William, are now taking to the stage and she is excited to share her Bush Poetry journey with them into the future.
Carmel has a book and a CD which can be obtained by emailing her at
---
Olivia Priddis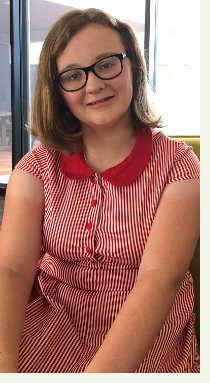 "I'm currently thirteen years old, and I go to Grace Lutheran College in Queensland. I first discovered my writing talent, in term one, when we had to write an Australian poem for an English assignment. Both my family and my teacher commented very highly on my work and encouraged that I enter it in the Ipswich poetry competition, which came first place for my age group. I also have a great talent for writing short horror and mystery stories. After reading my poem and short stories, author Michelle Worthington offered to mentor me, and help me get published. I enjoy writing poems and stories in my free time, which my friends and class mates always look forward to hearing.
I enjoy school a lot, drama and English being my favourite subjects. I aspire to combine these two talents I have, and write plays, or stage versions of my stories. I have already written a stage version of my first short horror story called
Truth or Death
. I hope to expand my future in writing by publishing my work and entering competitions."
Olivia Priddis (2018 at age 13)
N.B. Olivia's poem Red Dress on the Hill  took out the 1st Prize in the Broderick Family Award for 11-13 Years at the 2017 Ipswich Poetry Feast.
---
Will Moody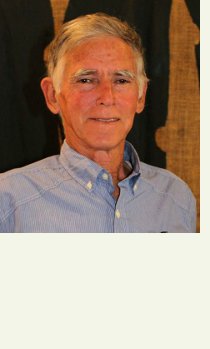 Born and raised in Sydney; a working life in Trade.
A life-long love of language survived from Second Grade.
But life has other matters to fill the nights and days
when grafting for a living with a family to raise.
So language lay neglected and my pen ignored the page
'til enforced recuperation gave me time to re-engage
with Paterson and Lawson, C J Dennis and the rest
of all those old-time poets with whom our literature is blessed.
And they inspired a willingness to have a go myself.
(I read that writing poetry is good for mental helf!)
They say old dogs can't learn new tricks, and I was not a pup —
it wasn't 'til aged sixty two I took the cudgels up!
With great delight (and some surprise), I shortly after found
that there were others of my ilk ... and some were still around!
They staged performance festivals, and furthermore I learned
that there were written sections too, where prizes could be earned.
Since then I've met with some success, but I'm not one to brag.
I may have garnered some awards … deep down, I'm still a dag.
The best rewards that I have gained through taking up my pen
are all the good times I've enjoyed and friends I've met since then.
I don't claim to be a "poet", I just write a humble rhyme —
but maybe, if I keep the faith, I'll make the grade — in time.
©2017 Will Moody.
---
Megan Roweth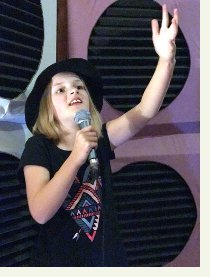 "My name is Megan Roweth and I live in Millthorpe, a small town in New South Wales, with my mum, my dad and my little sister Joanna. I started writing and performing poetry when I was 6 years old and have loved doing it ever since.
​
My interest in poetry started when my Dad first started performing it. He walked up and down the hill learning his poems, and every day he would come home and recite a little bit more of the poem he was learning. The only problem was that the poems were interesting, so they stuck in my mind. The first poem I learnt was "Been There Before" by Banjo Paterson, and I learnt it completely by ear, just listening to my Dad. I learnt some poems of my own choice after that and started to recite them at Poets Breakfasts. I also began to write my own. Now I travel around to festivals with my parents and perform at the Poets Breakfasts. I love reciting poetry and I don't plan to stop any time soon!"
At 11 years of age, Megan is certainly showing her potential to be a leading performer in the bush poetry fraternity of the future.  She is currently working on her first album due to be released shortly.  In addition to many successes in performance competitions, her bio and poetry has been published in the Young XpresSions pages of the March 2015 and March 2018 issues of the Free XpresSion literary magazine.
---
2017 Female Australian Bush Poetry Champion Sue Pearce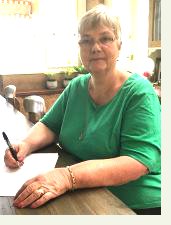 My interest in poetry and storytelling stemmed from my early childhood — growing up on a farm with seven siblings at a time when TV's and computers were unheard of, phones for the wealthy and the backyard was the mainstay for entertainment, I was introduced to the spoken word through my father who delighted in sharing his love of storytelling, poetry and music. We were encouraged from an early age to take part in the weekly "concert" nights conducted around the open fire. Something as simple as reciting "Little Bo Peep" would get a resounding applause. In later life, with four children of my own, the passion remains fuelled and continues to grow through my eight grandchildren.
In 2011, I began to write poetry, winning a small bush poetry written competition with my first attempt which led to my first performance. Since then I've performed throughout the eastern states picking up various awards along the way for both written and performance including the Jim Angel memorial trophy for best original poem at the 2016 John O'Brien Festival. Other successes include — Bundaberg, Tamworth, Corryong, Milton, Benalla, Young Cherry Blossom Festival and more recently Perth — to name a few — while one of this year's highlights was being invited to perform at the National Folk Festival in Canberra. Where ever, whenever, always enjoying the many festivals and opportunities to share our craft with like-minded people — selfless people who have taken the time to pass on their expertise and encouragement — my success is  their success while a National title is indeed humbling — the journey just keeps giving.
---
2017 Male Australian Bush Poetry Champion and winner of both Golden Damper Awards and Frank Daniel Award at the 2018 Tamworth Country Music Festival — Keith (Cobber) Lethbridge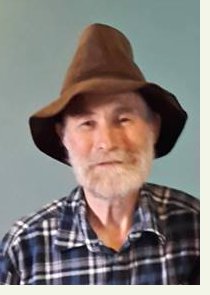 Early in 1963, at the age of 16, Cobber (Keith Lethbridge Snr) began work as a farm hand on the Ord River Scheme. At that time the East Kimberley was sparsely populated, remote from hustle or bustle.  An ideal place for pursuing his hobby of writing bush verse!
Cobber's working life then took him the length and breadth of WA, giving him a close up and personal view of many rugged bush characters and fascinating situations, both humorous and sad.
Using traditional rhythm and rhyme, Cobber's verse follows the natural speech patterns of the Australian language.
Keith is well respected throughout the Bush Poetry community and he has had many successes including winning the iconic, 2009 Bronze Swagman Award, Winton, Queensland, for written verse with his poem Gallipoli and the 2017 Australian Male Championship, Toodyay, West Australia for performance. His latest achievements were at the Tamworth Country Music Festival where he won the ABPA Golden Damper Award for both the performance of  original poetry and the performance of contemporary poetry sections.  Keith was also the winner by audience voting of the Frank Daniel Award for performance.
With retirement fast approaching, there's nothing he likes better now than sharing a campfire and a billy of tea with a few old mates.  Then, of course, a little bit of bush music and a rhyme or two completes the scene.
---
Frank Daniel Encouragement Award nominees 2017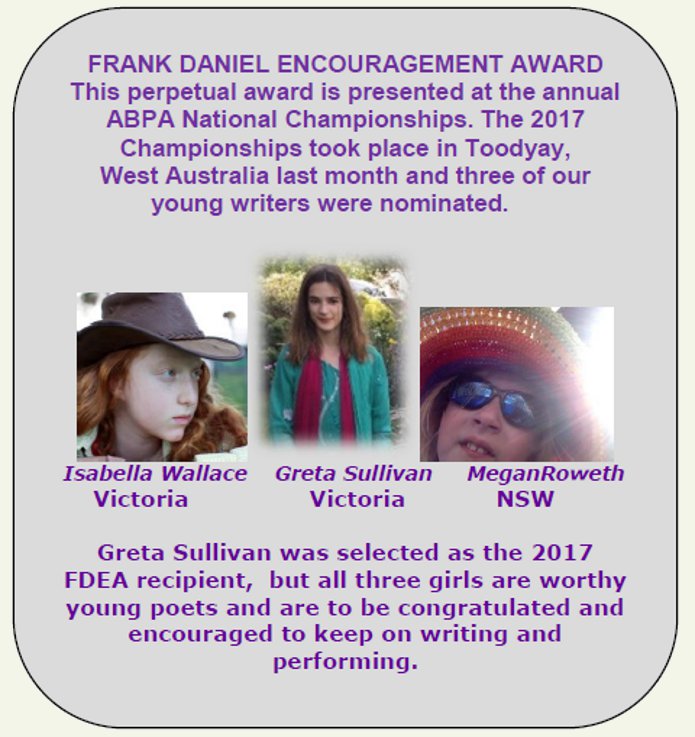 THE FRANK DANIEL ENCOURAGEMENT AWARD was set up by the ABPA to encourage our young writers and performers. In the spirit of Frank's philosophy, the winner is not necessarily a winner of competitions but a young person who shows an interest in and participates in some of the many aspects associated with bush poetry. The ABPA Committee has given free membership for 2018 to the three 2017 nominees. We are very proud of our young poets.
---
Christine Boult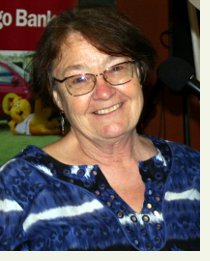 Christine Boult was born in England and came to Australia with her parents as a ten pound pom. She has had a deep, ongoing love affair with Australian folk lore, history, dance and music for over forty years. She became involved in the folk movement in Perth and Adelaide during the seventies, as a dancer.  An Irish tin whistler, Tim Whelan, told her she would never be alone if she had a tune. She now thinks the same applies to a poem.
Christine has only been writing poetry for the last eleven years, although she has always written.  Initially, she wrote and collaborated on plays for her extensive work directing youth theatre during the seventies and eighties. However, she also wrote biographies of local personalities for the paper in Fremantle. She is concerned with issues and stories — people and their idiosyncrasies fascinate her. At present she contributes regularly to
Trad and Now
, a national folk magazine based in Gosford.
Although Christine often recites other people's poems and classics, she has a fondness for Frank and he often features in her poems. People often ask "Who is Frank?" and have even been keen to meet him at her house. However, Frank is a conglomerate of the people in Christine's life.  Be careful or you may find a glimpse of a conversation come back veiled in a poem.
Christine has recently retired from her work as a schoolteacher (Drama, Literacy and English) and Feldenkrais practitioner in Western Australia.
She is now sifting through the clutter of the last 30 years. When in Perth she enjoys playing for Morris dancing and feels privileged to be involved with the WA Bush Poets and Yarnspinners. She now plans on travelling Australia and hopes to visit the locations of her favourite poems and songs. She may also be seen at folk festivals with the wheeze and suck brigade; playing and singing with her concertina.
Christine is the editor for the WA Bush Poets and Yarn Spinners newsletter (The Bully Tin) and welcomes poems and information about what's on in Australia for that publication.
Christine is the current ABPA West Australian Performance Champion, backing up her previous wins and successes in this and other competitions including the 2017 Victorian Championships.
---
Kevin Pye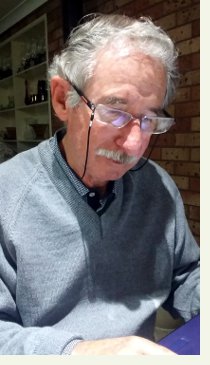 I am fourth generation Mudgee born, now retired Primary School Principal, having spent 27 years in Public Schools at Mudgee, Urana,North Star, Millthorpe, Parkes and Cudgegong Valley.
I have played most sports, most successfully cricket which saw me appointed to the original Country Umpires Panel with games involving all the touring International teams in the 1990's. I was later the NSW Country Advisor, mentoring and appraising the development of others.
I am interested in all things Australian from history to collecting early china and glassware.
I have a particular interest in the life and work of Henry Lawson and have been writing traditional verse since retirement in 2000. Thanks to mentors like the late Ellis Campbell and also Carol Heuchan, I have found sufficient initiative to self publish 8 books. Sometimes a few judges have seen some merit in lines and given encouragement to enter suitable competitions. I have twice made the final 5 for Book of the Year, have won or been finalist 3 times in Song Lyric Awards, won the Boldrewood and Dunedoo awards and collected minor placings from Second to Commended several times.
I am a writer, not a reciter but having taught Creative Writing and Public Speaking, have been invited to judge in both categories.
---
Lee Taylor-Friend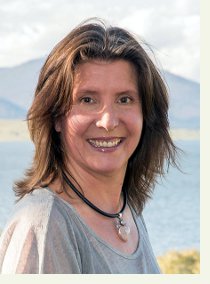 Lee Taylor-Friend
is a Mother, poet, writer, support worker and remedial massage therapist living in the picturesque Snowy Mountains region of Australia with her husband, two sons and a menagerie of animals.
She also creates and presents writing and poetry workshops where she shares her love of the written word and passion for 'writing as therapy'.
In 2006 Lee rose to national attention when she penned the heartfelt poem 'Don't sell our Snowy Hydro!' She became a prominent face and voice in the successful campaign to stop the sale of this national icon.
Lee has been widely published and won several awards including the inaugural 2009 Snowy Mountains of Music 'Broken Ski Award'.  She was one of five finalists for 'Australian Bush Poem of the year' at the 2009 Australian Bush Laureate Awards.    
She has a popular monthly column in the Snowy River Echo and volunteers her time for a variety of community events, local committees and causes.
Lee's first book was released in 2007. 'Tommy's Girl' is dedicated to her late Father Thomas 'Tommy' Friend and shares some inspirational stories of our Men and Women of the Australian 'High Country' as well as her reflections and observations of the iconic 'Snowy Mountains' written as 'rhyming' or 'Bush' poetry – a great Australian tradition.
In 2009 Lee's writing went on hold for a few years as she supported her family through some major life challenges. Her personal experiences took her writing in a new direction. 
Lee's second book of poetry, "Moving On…Healing through Verse…" was released during Carers Week 2015.  It is an honest, thought provoking and moving collection of poetry that is deeply personal, written as both rhyming and free verse.
In 2016 Lee made a passionate commitment to write a poem a day for an entire year!! 
This culminated in the release of 'Daily Awakenings…A poem a day…' book one and two.
Book two was launched by Deputy Premier of NSW Mr John Barilaro on 26th May, 2017, and is the culmination of an amazing personal journey. 
All of Lee's books are now available as both print on demand and e-books through
Amazon Books and Kindle
. 
WEBSITE
---
Arthur Leggett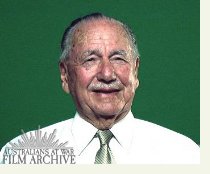 Living legend, Arthur Leggett OA, was the "Star" on a series of radio interviews played on Western Australia's Capital Radio FM 101.7 in June.
Arthur is a World War I baby boomer, who at the tender age of 98 got up in front of the crowd at the 2017 Australia Day Bush Poets Showcase and "did his bit", without skipping a beat and without needing any prompting or needing to refer to any printed words.
Arthur has been writing poetry for a long, long time. So long, in fact, that his early poetry is now  classified as "Traditional".
But this is far from Arthur's only achievement. For many years he has been active in various organisations associated with POWs. He is now one of only three living WWII POWs.
Arthur's physical attributes are also legendary. He was still running full marathons in his 60s and half marathons in his 70s.  Has been a member of the Over 55 Bicycle Club and the Over 55 Canoe Club. He trained 4 hours a day for a year to compete in his first Avon Descent (in his mid 70s).
These are just a few of his many exploits — we've not mentioned his civic contributions, his mentoring high school kids, or the fact he has written a couple of books, and many more not mentioned here.
See an interview with Arthur from the
Australians at War Film Archive
.
---
Mick Coventry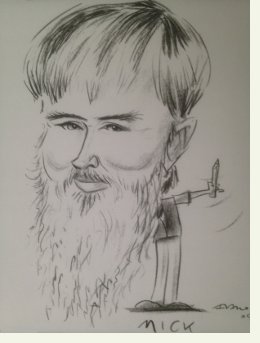 Mick Coventry was born in the Northern Victorian town of Kyabram and has lived nearly all of his life in or near Kyabram. Mick was involved in the formation of the Kyabram Bush Poets in 1995 and has served as President, Publicity Officer and has been Secretary since 2006. Mick co-ordinates the School children's poetry reciting competition that the Ky Poets conduct each year which includes visits to the schools to conduct workshops etc. This competition has been run since 2004 with about 60 students competing each year. This year Mick also took on the task of co-ordinating the Betty Olle Poetry Award and Betty Olle Junior Poetry Award for written poetry.
Mick is a talented writer, although he won't say that, and has been writing poetry for "as long as I can remember". He rarely enters any competitions, although he is a regular contributor to the Bronze Swagman and was runner-up in that award in 2000. Mick is an entertaining performer although he has always remained a little on the reluctant side. Mick has an ear for a good story and is most at home as a yarnspinner and story teller. He has won the Barmah Muster yarnspinning title several times, been yarnspinner of the Muster at Benalla twice, won the Pat Glover Storytelling Award at the Port Fairy Folk Festival in 2014 and 2017 and has been placed several times at the Man from Snowy River Festival Yarnspinning including runner-up when it was the Australian Championships in 2015.
Mick was a contributing poet to Carmel Randle's Favourite Poems for Aussie Kids and writes and performs for children regularly, although his children's poems are not exclusively for children. Anyone who has seen Mick perform 'A Little Boy's Letter to Santa' or 'Barney the Bashful Bunyip' will know exactly what I mean.
Mick has a heavy involvement in several local community organisations like the CFA and Kyabram's Community owned tourist attraction the Kyabram Fauna Park. Mick is a good example of the old saying, "If you want something done, ask someone who is busy."
---
Logan Performance Bush Poets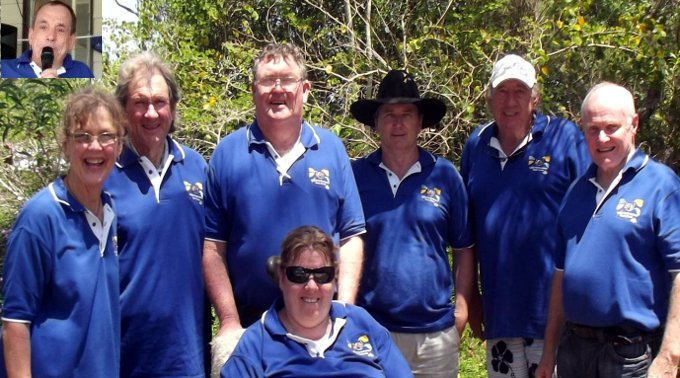 Insert: Graham 'Spin' Hampson.
Left to Right:  Gerry King, Don Macqueen, Pa Kettle, Wayne Caldwell, Jim Tonkin, Paul Wincen.     Front: Sue Smith
'The Logan Performance Bush Poets' were formed in 2014 after the 'Logan Village Music and Heritage Festival.' The group meets on the third Saturday of the month at the Jimboomba Tavern. In 2015 members of the group travelled and competed in competitions and achieved 5 wins, 5 seconds and 3 thirds, and is well on its way to beating that in 2016. The group also performs at many and varied events throughout Logan and is developing a really good reputation as good entertainment for any event. 
Jim Tonkin
Jim has the most experience of all the poets. Jim won or placed in every competition he ever entered but chooses not to perform in competitions these days as he'd rather give support. Jim is a wonderful MC and his humorous original poetry is very well received. He also has a good repertoire and because he still rides and jumps horses in horse events, this includes many classical poems about horses. 
Geraldine King (Gerry)
The group's chief organiser, Gerry has won and placed in many competitions and most of her performance wins have been for her 'Original' poems. She is the main contact point for all the group's activities.
Wayne Caldwell
Wayne's is a brilliant country music singer and supports the group at every event. He is also a good poet and has a few wins in his favour for his original works.
Paul Wincen
Paul had 20 years in the theatre before joining the group, so he oozes confidence on stage. Paul's theatre experience means he is able to retain really long yarns and stories. He is building a wide repertoire of Bush Poetry. Paul also likes to play guitar and write songs.
Graham Hampson (Spin)
Spin has a boundless amount of energy and has a very wide repertoire of poems. As a lover of country music he loves to get up and perform poetry at country music events.
Bob (Pa) Kettle
Bob has a really wide repertoire and performs with the group at most events. He did extremely well at Dunny Doo this year winning three out of four events. Bob often entertains tourists at outback properties!  
Don Macqueen
Don is a country boy having grown up on the Macqueen property 30 kilometres from Casino.  This is still home to Don and country living has given him a love of the classical poetry, and he has a very extensive repertoire. This year he has started writing his own poems. Don was adopted by the group because there were no poetry groups in his area. He comes up as often as he can get away, mostly for competitions and parties. He likes to perform at our monthly meetings.
Sue Smith
Sue is a 'wheely' poet but she never lets her wheelchair stop her. She is a prolific writer and loves to read poetry. She is very confident and is slowly building her repertoire of performance poems.
---
Maurie Foun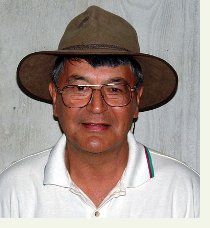 Maurie is a longstanding member of the ABPA, having joined in 1996.
He has written and published many, many original poems as well as a number of prose pieces. His personal repertoire of poems committed to memory is in excess of 50.
He is well known among Australia's leading reciters, having been a contestant in poetry competitions since 1999. He has often successfully competed in Victorian state competitions and claimed runner-up in Corryong's 'The Man From Snowy River Festival' (recital of 'The Man From Snowy River') in 2010, 2011, and 2012. His major competitive achievement to date is best overall poet at The Bundy Muster, Queensland in 2012 from a field of 25 competitors.
In April 2010, he recorded Banjo Paterson's 'The Man From Snowy River', authentically recited and now permanently installed alongside Corryong's life-size bronze statue of 'THE MAN'.
In 2005 Maurie self-published his first and only book to date titled 'A Small Part of the
Whole'. He has had numerous poems published in print as well as being broadcast on national and local radio. In 1966 he produced his first cassette recording called 'My Two Bobs Worth', now available on CD. In 2013 he compiled and recorded his second CD, 'Welcome to the Upper Murray, God's Country', predominantly original pieces.
He is the current president of The Snowy Mountains Bush poetry Club Inc.
Maurie, a carpenter by trade, has since September 2010, personally developed three of his seven-acre scenic rural property into a purpose-built rustic, eco-camping retreat called 'The Resting Place — Poets Paradise', complete with its own natural amphitheatre specifically structured for aspiring performers.
Maurie's email:  
Maurie delights in sharing his offerings and we are pleased to feature him.
---
Kirsten Buckholz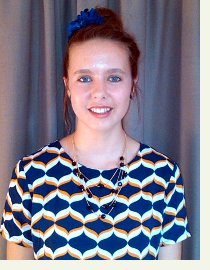 My name is Kirsten Buckholz and I am a current Year 11 student at Bundaberg State High School, Queensland.
When I was in Year 3 at Walkervale State School I joined the school's Kids Get Published writers' group. This group met once a week for 45 minutes and with the assistance of the teacher and other group members I developed my writing skills and began entering a variety of written competitions. I was the recipient of the Writers' Group Award at my school when I completed my primary school studies. I have had three of my works published in conjunction with the Australia-wide Write For Fun competition and have been the winner of the Bundaberg Bush Lantern Award for secondary students.  When time permits I enjoy contemplating aspects of life and voicing these thoughts through written verse.
I also enjoy utilising my writing skills to compete in Public Speaking competitions such as Rostrum Public speaking, The Bundaberg Bush Poetry Muster and Optiminds. For two years I have been part of an Optiminds team heading to Brisbane for the state titles. 
Aside from writing I am an avid supporter of my school being a member of the Senior Representative Council and I am a current Road Safety Ambassador for my school, helping to spread the message about the importance of safe driving practices on our roads. My other passions are music and netball. I love playing the violin and I am currently practising for my 6th grade exam. Weekends are taken up with umpiring and playing netball.  I have been a representative player at the state netball titles for club and for the state school girls' competition I was selected to participate as an umpire, achieving my C Badge.
I hope to continue my writing endeavours in coming years, however, with my final two years of schooling under way, assignments will have to be my focus for a little while at least.
---
Gemma Kirk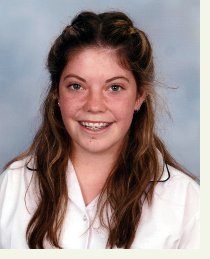 Gemma Kirk (the granddaughter of Ruth and John Davis) is sixteen and attends the St Mary McKillop College in Canberra, ACT where she is an A-class student in Italian language.  On weekends she works in an Italian Pizza Parlour and recently she went on a tour of Italy which she found "absolutely wonderful".  When she finishes her secondary school education at the end of this year, she has secured a job in Italy for her gap year. Naturally, she is very excited at this prospect.
Gemma's foray into written bush poetry competition has seen her gain a second in the Bundaberg 'Bush Lantern' and a Highly Commended in the Winton 'Little Swaggies' Awards.
Well done Gemma! What a go-getter!
---
The Buckholz Brothers of Bundaberg
It is a pleasure to be able to feature our young writers. Both these talented brothers have been published in the national literary magazine 'Free XpresSion'. Watch out for their poems in the upcoming ABPA magazines.

Alex Buckholz (age 14)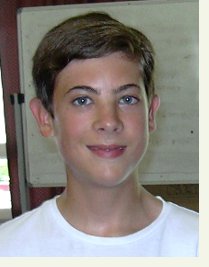 "I began writing when I joined my school's Kids Get Published writers' group when I was in Year 3. Since then I have entered a variety of local and nation-wide short story and poetry competitions. I have had some of my works published in a book and have been the recipient of various recommendations and have won a number of prizes, particularly for my poems. I enjoy writing and look forward to entering the Bundaberg Bush Lantern Poetry competition each year."
Reece Buckholz (age 12)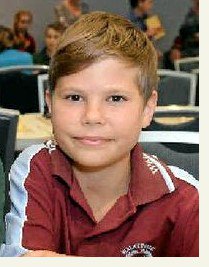 "I am currently in Year 6. I joined my school's writer's group when I was in Year 2. Over the last 4 years I have entered a variety of local and nation-wide short story and poetry competitions. I have had one of my poems published in a book and won a local short story competition when I was in Year 5. I enjoy writing poems about things I have experienced."
---
Janette Morris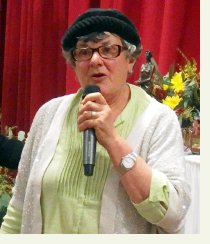 Being a baby-boomer and retired nurse, and upon meeting Tony Lambides-Turner and attending poetry group readings, I became a member: (3 years) of the Henry Lawson Memorial & Literary Society Inc & C. J. Dennis Society. Previously, I regarded poetry only in school text-books or stuff from Pam Ayres! I gradually learnt, from attending bush poetry festivals, and becoming a member and avid reader of the ABPA magazine, always savouring its pages, on arrival in my letter-box. In doing so, I have gained a love of the printed and spoken-word, their meanings and varieties of poetry available.
To enhance and give a vision to poems I perform regularly to aged care residents, other elderly groups and communities and open mike gatherings, I use my 'art skills' to illustrate my presentations with bright acrylic paints. My artwork now reaches overseas in a publication by local author Marjorie Darling Ward, that has now been translated into Chinese, for the incapacitated and visually challenged, in China – a very great honour to have been involved.
I have now written many of my own works, some I feel proud to have been published, both in the Henry Lawson magazine, the Lawsonian, in Wally Finch's online E-Muse, and in a number of Anthologies. Also recently I gained 2nd Prize at Grenfell NSW, with 'Commission Flats' in an open verse competition in 2015 which was my first ever major award. What a very proud moment. Prior to this I had been awarded the: Ross Noble encouragement, at Benalla 2014 & the Jan Lewis Inaugural encouragement MFSR, at Corryong 2015. I have recently co-authored a book with Marjorie Ward called 'Twenty Six Sheilas on a Bus'.
My life has become exciting, always alert, constantly searching for poetry in libraries and my beloved op-shops.
Yeah! Poetry has given me a new lease on life. This old dog feels just like a puppy!
Thank you for this opportunity to share my experiences.
---
Ralph Scrivens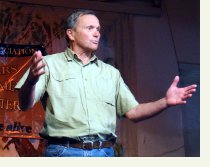 Hi, my name is Ralph Scrivens and I am a member of the Illawarra Breakfast Poets. I only started reciting poetry seriously when I joined the group about 5years ago and after plenty of encouragement I decided to enter into poetry recital competitions and have been fortunate or lucky enough to win both the 2014 Queensland and NSW championships, was runner up at the Young Cherry festival competition, came first at the inaugural 2015 Milton Show competition and also won the Previously Published recital at the 2015 Oracles of the Bush in Tenterfield.
I really enjoy reciting at local aged care facilities, Seniors week at poetry in the park and have been invited to perform at several Probus clubs and church groups and other venues around the Illawarra region. Learning new poems and writing poetry certainly keeps the old grey matter ticking over and after having retired from the police force and having moved to a new location in Corrimal, it has been a great way to meet new friends, mix with other poets and to hear them recite some wonderful poems. I hope to continue reciting at festivals and competitions and look forward to meeting you and exchanging ideas and thoughts on poetry.
Yours in poetry, Ralph Scrivens.
---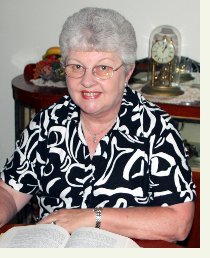 Shelley Hansen "Lady of Lines", is a fifth generation resident of Maryborough, Queensland. Her interest in poetry goes back to infancy and the encouragement of her parents to read, read, read!
Shelley has won regional, national and international awards for her written verse, including the 2014 Ipswich International Babies of Walloon trophy, and the 2015 ABPA Queensland Championship Bush Lantern Award.
Shelley's work has four times been published in the annual Bronze Swagman Book of Australian Bush Verse and has also featured in The Australia Times — Poetry Magazine online. She is into her fifth year of presenting her verse as a regular guest on ABC Local Radio Wide Bay. Together with her husband Rod, Shelley performs at local and regional concerts – often in period costume for Heritage events.
Shelley's CD
An Australian Journey
features fifteen original Australian-themed poems. She now has a book, which was released late last year.
Shelley's full story and a selection of her work may be found on her
website
.
---
Max Pringle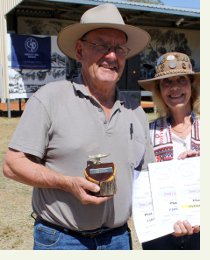 I was born at North Rothbury NSW and spent my early years at Quorrobolong where I attended school progressing on to Cessnock High School where I was a drop out in 2nd year. Through my life I have had many jobs in many places including, Cessnock, Sydney, Newcastle and London, none of which I lasted at for long.
My late wife, Dot, and I had our own shops in Weston NSW for some 17 years after which we returned to farming. First at Wollombi and then at Narrabri where we lived when Dot passed away in 2005. Since then I have recently sold the farm and moved in to town.
At the insistence of my sister, Jan, I entered the Golden Damper competition in Tamworth in around 2008 and since then I have been a finalist a couple of times. I have also had a H.C. and a second at Dunedoo, a first with Jacqui Warnock at Bundaberg and a 3rd at North Pine and I have won 1st place at several Shows and Eisteddfods. In 2014 I gained a 1st at Camooweal and in 2015, I won both the Yarn Spinning and the Bush Poetry sections at that festival and took out the coveted Drovers Camp Talent Award.
I do write, but have only ever had one poem in the finals and that was at Gulgong many years back now but I have co-ordinated the 'Nandewar' Written Poetry Competition, which attracts entries from all over Australia, for the past 14 years.
Apart from my poetry I am heavily involved in community work and in 2008 I received an O.A.M. for services to the community.
It is great to see our poets actively involved in their community and Max should be justly proud of winning an O.A.M. — probably a first ever for a bush poet. These days, it is not surprising to come across Max in an outback location exploring our wonderful country and doing his bit to promote bush poetry en route. Thanks for telling us more about yourself Max.
---
The late Terry Regan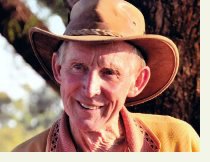 Terry was born at Cowra, NSW, in 1936, and was raised overlooking South Curl Curl Beach, north of Sydney. It was 'poor man's country' then. Terry often reflects on his simple, happy childhood in the bushland paradise that was Sydney's Northern Beaches at that time. If not running barefoot through the bush they were down at the beach.
In 1962 Terry and Dulcie married at Dorrigo, NSW, where Dulcie was raised on her father's dairy farm. They then moved to Blaxland, in the Lower Blue Mountains, where they lived for 50 years and raised two daughters.
On the poetry side, Terry's father was a poet. It was not until after his father's death, in 1972, that Terry wrote his first poem. He still believes that he somehow got in touch with 'the old man' that day. He wrote a number of poems until 1975 when he took up pottery as a hobby, which he pursued for 20 years.
Terry retired in 1992 and for many years he and Dulcie travelled all over Australia in their small motor home — mostly by doing a three month trip each winter.
It was during one of those trips, in 1995, that they met Milton Taylor at a caravan park in Longreach. As Terry watched Milton performing by the campfire he could feel his interest in poetry beginning to stir. During a talk with Milton he was given the following advice: 'Why don't you join the Australian Bush Poets Association, get your finger out and start writing again.'
Like many other poets, Terry acknowledges that he owes a lot to Milton Taylor, who became a friend and mentor. When Milton spoke, Terry listened and this, together with a lot of hard work, has borne fruit. He also considers himself most fortunate to have had Ellis Campbell as a close friend who he could turn to for advice on writing.
Terry's first competition was in Cloncurry, in 1996, whilst on a trip up to 'The Gulf.' This was followed by winning a competition at Charleville on the way back home.
In 1998, Milton recommended Terry to Frank Daniel, who was running the Bush Poets Breakfasts at the Longyard Hotel during the Tamworth Country Music Festival. That was the beginning of many happy years performing at the Longyard. Terry says
it was always a pleasure to work with Frank at the Longyard. It was well run, had an excellent sound system and a wonderful audience.
Over the years Terry has won and been placed in numerous Bush Poetry Performance Competitions. This includes 4 times NSW Champion, Qld Champion and National Champion. He was particularly pleased when his CD, 'Through the
Horse's Eyes and Other Poems', was a finalist in the 2008 Australian Bush Laureate Awards. – This album is no longer available.
When Dulcie died in 2010, Terry not only lost a wonderful wife and soul mate, but also his strongest supporter. She always accompanied him to poetry events and enjoyed being part of the bush poetry family – a strongly competitive, yet very
friendly mob. Terry tries to help other poets to improve their performance in the same way as he was helped.
[Terry passed away on 23rd February 2021.]
---
Brenda-Joy Pritchard (aka Brenda Joy)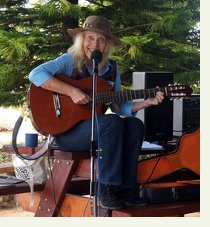 I have been one of those fortunate people who have had the opportunity to indulge in a wide variety of interesting experiences. I grew up in a musical family and even as a child artistic pursuits were my passion. This transferred in adulthood to being a primary and special education teacher, a published author, an exhibiting artist, a night club singer, a minstrel/troubadour, a storyteller, and last, but of course not least, a wife and a mother.
Throughout it all, I've always been a 'bushy'. I was born in Tasmania where my Dad was one of the original 'Piners' who selectively axed, hauled and milled the Huon and King Billy pines in the rugged west coast forests of our island State. My penchant has always been towards the solitude, freedom and beauty that the Australian bush can offer. In 2007, when I 'found' a living tradition that dedicated itself to promoting the background, cultural uniqueness of Australia, together with an art form that preserved the exactitude of musical rhyme and metre, all within a community of creative and supportive enthusiasts – I felt as if I had come home. This resulted in all my endeavours going towards helping to keep this wonderful genre alive through the diversity of avenues that Bush Poetry offers.
Having a wife who was so committed, my late husband Hal was inevitably drawn into the enthusiasm and excitement that our wandering band of exponents share and as MC's, performer, judges and workshop co-ordinators (especially for children), we travelled together for twelve years to ABPA, corporate and community events throughout Australia.  Hal served as ABPA President in 2014 and 2015.
As a writer I have been blessed to receive multiple major poetry awards including The Cloncurry Prize, The Blackened Billy (x 2), The FAWQ NSW Boree Log Award (x 5), The Henry Lawson National, The Bronze Spur and The Kembla Flame Illawarra NSW (x 4). My poems have been included in many publications including 3 editions of Award Winning Australian Writing, published by Melbourne Books.
In 2015 I became the Host Editor for Young Xpressions in the lovely, printed, literary magazine Free XpresSion. This, together with working in schools, affords me the opportunity to do something towards generating and fostering a love of bush poetry in our talented children and youth.
---
Barry & Cay Ellem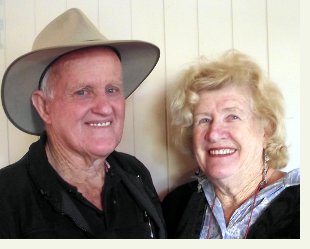 As a child Barry was introduced to Banjo Paterson by a bullock driving, beer drinking mate of his father's who recited Paterson's poems. Barry was one of eleven children so he always had a willing — or perhaps not so willing — audience as he learnt his poetry. As a Queensland ringer he carried a now battered A B Paterson book in his swag for many years and recited around the campfire and to the cattle when on night watch.
On a trip to the Gympie Muster he was introduced to modern bush poetry and competed in competitions and eventually won the Musterbeenabloodygood Award in 2000. He is most proud of this trophy and two Bobby Miller Memorial Trophies from the EKKA. He was introduced to the ABPA by Olive Shooter who was secretary of the ABPA at that time. Coincidentally, Cay was also introduced to the ABPA by Olive Shooter.
Bush Poetry was far from Cay's mind when she married, raised three sons, divorced, remarried and then her second husband died. She revived her interest in Bush Poetry when she saw the Bush Poets at the Gympie Muster breakfasts in 1996. WOW! She decided she would become the 21st century Banjo Paterson. Alas, her writing skills did not match her ambition. However, she did start writing and does a fairly good job at performing – mainly other people's poetry. She enters many competitions and has some success, notably Queensland Female Champion in 2005 and Tenterfield Looming Legend in 2012.
In 2005 she met Barry and they were married in 2008. The celebrant was fellow poet Gary Fogarty.
Together they travel to many Festivals. They regularly go to the Bundy Muster, Tenterfield Oracles of the Bush, Dunedoo, Beaudesert and Jimboomba. They find the camaraderie and friendship of their fellow poets more than make up for their lack of wins. If they'd have been in bush poetry for money they would have given it away years ago. They do have a cabinet of about 50 trophies between them — lots of 2nds and 3rds.
They perform regularly at Country Music Concerts and nursing homes, Tamworth venues and of course, the North Pine Bush Poets' meetings.
---
Ron Liekefett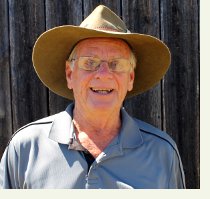 I was born and spent my first twenty two years in the Dalby area before moving to the Brisbane area in 1960. Although born to farming parents, I have spent my whole working life as a metal tradesman mostly in the vehicle building trade, constructing buses and coaches for some of Australia's leading transport operators.
My involvement in bush poetry came via my interest in Country music. I have had a fair degree of success over the years. Some include placings in Bard of the Outback, finalist at Winton on a number of occasions and the contemporary/modern section of the ABPA National Championship 2002. In 2005 in Charters Towers I won the ABPA National Championship. In the same year in Winton, I won the senior section of the Australian Yarn Spinning competition.
I retired from competition then and have only this year, 2015, resumed competition.
I recently competed in Tenterfield in the Oracles of the Bush for the title of Looming Legend which I was fortunate enough to win.
I have recently extended my interest to live theatre. Over the past 5 years I have been involved in 9 productions with 2 more planned for later this year. I have been married to my wife Janet for 54 years. We have 5 grown up family and 14 grandchildren. As long as my health remains good I will continue doing all the things that bring me satisfaction.
I have produced 2 Cds about 10 years ago, one of my own work and another on the poetry of Edward Harrington who I greatly admire.
---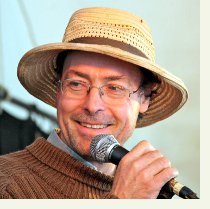 Stephen Whiteside writes rhyming verse for both adults and children. He cites many poets as influences including Banjo Paterson and Henry Lawson.
Stephen is a great admirer of C J Dennis, especially his Book for Kids (published 1921), and is President of the C J Dennis Society. He is a key organiser of The Toolangi C J Dennis Poetry Festival, held to celebrate his life and works, in the third weekend of October every year at Dennis' original Toolangi home in the timbered hills 65km east of Melbourne.
Many of Stephen's poems for children have been published by The School Magazine in New South Wales. His collection of original rhyming verse for children, The Billy That Died With its Boots On and Other Australian Verse, was published by Walker Books in May, 2014. The book won a Golden Gumleaf for Book of the Year at the Australian Bush Laureate Awards in January, 2015.
Stephen works as a medical practitioner (GP) in Melbourne. Learn more about Stephen from his
website
.
---
Terry Piggott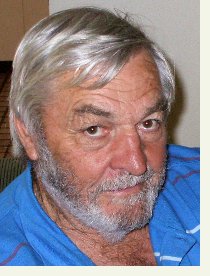 Terry Piggott has always had an interest in rhyming Poetry having first been introduced to it at school. He has spent most of his adult life (as he says) chasing rainbows. Firstly Opal mining at Coober Pedy for a number of years, before leaving to get married in 1968. He then ran a wholesale opal cutting business for some years before the lure of the bush enticed once more, and for most of the last 40 years he has been prospecting for gold for a living in the remote areas of outback Western Australia. During that time he would sometimes scribble the odd rhyme or two for fun as he rested in the evenings while out bush.
It has only been in recent years that he has taken it a little more seriously and decided that although he still considered it just an enjoyable hobby; he would at least try to properly master the art of writing Bush poetry.
Valerie Read, the wonderful Western Australian poet, has had the greatest influence on his writing, especially in the early days when she encouraged him and gave him the confidence that all writers need.
Terry writes a lot of his poems about the excitement, humour, and sometimes sadness encountered in the lifestyle he's led, and also about some of the great characters he's met out bush. Although the bush features strongly in his poems he has also written on a number of other subjects and even tries his hand at the odd Yarn.
Terry occasionally reads the odd poem at the local Musters, but his main interest has always been in writing. 
He is a regular winner in ABPA and other written competitions. His first book of bush poetry,
Around the Campfire with Terry Piggott
took out the Australian Bush Laureate Golden Gumleaf Award for Book of the Year in 2013. Purchasing details can be obtained from him through
---
Garry Lowe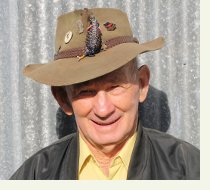 Garry Lowe is one of those wonderful entertainers who has experienced the hardships of life and come through the knocks to transmute his trials into performances that have brought joy to so many over many years.
Garry was one of the fortunate bush poets who was around when the late Bobby Miller was alive and Bobby and many of his compatriots have had a great influence on him. Garry's own entertaining career as a bush poet really took off after he successfully auditioned for Red Faces' on Melbourne's Channel 9. He won $500 and was featured in the television show
Hey, Hey it's Saturday
.
The following year he got a spot with Jim Haynes at the Longyard and following his involvement in Tamworth, he became a 'Longyard Legend' in 2009 sharing the honours that year with his good mate Milton Taylor. Another career highlight for Garry was opening the Australian Bush Laureate Award nights for two years playing the national anthem on a gum leaf. He remembers these occasions as 'spine-chilling' experiences.
As well as being a long term popular face around the ABPA Championships as both a successful competitor and as a performer/judge, Garry was runner up (to Milton Taylor) in the Winton Qantas Waltzing Matilda performance competition. He also spent seven winters entertaining the travellers at the caravan park in Blackall from 1996–2002 and a further four years in Mitchell during the flood period. He finally hung up his outback wandering boots in 2013 deciding that he no longer needed to "roam around like a mongrel dog". Although a dedicated 'cockroach' he has spent the last four years in Queensland thanks to his relationship with a special 'cane-toad' lady.
In Garry's words, "There are two things I love — doing poetry and breathing," and as he has no intent of giving up either of these pursuits, we will no doubt see Garry around the ABPA tracks for many years to come.
Garry has two CDs and a book and these can be purchased or he can be contacted for bookings on (07) 4669 4132.
---
Tom McIlveen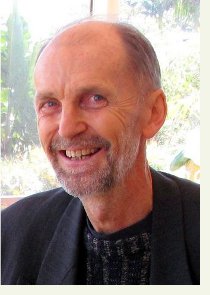 Tom McIlveen spent the first seven years of his childhood growing up on a dairy farm in Nemingha (north-east of Tamworth) and the latter years at an orphanage following a family breakdown. He developed a deep love of the bush from his father and from time spent with seven siblings on the family farm, roaming the mountains and river flats of the Peel Valley. His interest in traditional (true verse) poetry originated in year nine at school, when he was blessed to have a teacher who was obsessed with Shakespeare and traditional Australian poets. He instilled in Tom a lifelong passion for English prose and poetry, and encouraged him to read, write and recite.
When Tom left school his interest in traditional poetry waned somewhat, and he became obsessed with singer/songwriter/poets like Bob Dylan, Neil Young and Paul Simon, whose lyrics he found emotionally and intellectually stimulating. He returned to writing traditional poetry following the death of his brother in 2009, when he awoke one morning with the words of a poem running through his head, clamouring to be heard. He has been writing relentlessly ever since.
Anyone following the written poetry scene will have seen Tom's name deservedly appearing in the top awards of prestigious competitions for the last four plus years. May his prolific pen continue to flourish. Also in recent years, Tom has served the ABPA and Bush Poetry through his involvement running the events at St Edwards Hall at the Country Music Festival in Tamworth and as past-Secretary and currently NSW State Delegate on the ABPA Committee. We thank Tom for his work in these areas.
---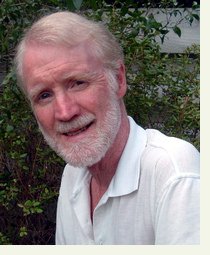 David Campbell discovered the bush poetry world in 2002 when he won the Boree Log award with some C. J. Dennis-style verse called It's Bloody 'Ard Ter Be A Bloke! That win re-vitalised an interest in rhyming verse that had previously only manifested itself in occasional pieces written for friends and work colleagues… and proved to be the first of many successes in the years since.  His current CV includes bush poetry's major competitions, some of them more than once, and in January 2014 he was particularly delighted to take out both Poem of the Year (The White Man's Way) and Book of the Year (Riders on the Wind) at the Australian Bush Laureate Awards in Tamworth.
An unusual aspect of David's writing is his background in education as a teacher of senior mathematics and English, a fairly rare combination. So the logic of mathematics is married to a love of language, thus combining the discipline necessary for metre and rhyme with the sheer joy of playing with words.
That love of language has also seen him diversifying into other areas of writing, with awards for short stories and free verse as well as numerous articles published in a variety of newspapers and magazines. This, in turn, has resulted in workshop presentations at which he tries to foster an appreciation for the links between the various genres.  One of David's particular interests is promoting the use of rhyming verse as a powerful medium for tackling contemporary issues so that it can better attract the attention of younger generations and provide a strong counterbalance to the considerable popularity of free verse. He believes that, while preserving the traditions established by our early poets, it is important to move with the times.
David has edited a bush verse anthology for Melbourne Books, contributed to three books of children's poetry, produced a book of original short stories, and published two books of his own bush poetry (with accompanying CDs), details of which can be found on his
website
.
---
The late Arthur Green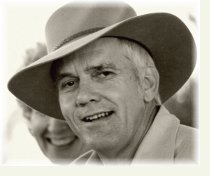 Arthur Green is married, with three adult children, and five grand-children, and is living, together with his wife Kay, on the Sunshine Coast of Queensland. He is the past president of the Fellowship of Australian Writers, Queensland.
Besides winning a number of bush poetry competitions, Arthur has been runner-up in both the Henry Lawson Literary Awards at Gulgong and the Bronze Swagman Awards for Bush Verse. His 'Monarchs of the Air', which won the 2007 Gippsland $1,000 Golden Wattle Bush Poetry Award has been his most successful poem to date.
He has published a number of anthologies of his poems; judged both poetry and short-story competitions; read and recited his work in schools and on radio, at Maleny and Mapleton Folk Festivals, Australia Day concerts, and Judith Hosier's Restaurant Evenings at New Farm Park.
Arthur commenced writing bush poetry in 1987, and credits much of his success to the encouragement and support of both Ellis Campbell and ABPA past president, Noel Stallard, as well as the late Charlee Marshall, whom he first met in 1990, when visiting him in hospital, at the beginning of Charlee's five-year battle with cancer.
In May 1991, Arthur asked Charlee's permission to include, as a special tribute, his most moving poem, 'November', in Arthur's 'Riding the Wind' anthology, to which Charlee wrote to say, "Arthur, you can use any written word of mine in any way you wish" – which Arthur then did. Charlee passed away in 1995. His poetry touched and enriched many lives, of whom Arthur's is but one.
A special word of thanks is also due to Peter Pike of 'FreeXpresSions' as well as the late Frank Daniel of The Australian Bush Poets' Association Magazine, for their contribution in helping to spread the awareness of many of Arthur's poems among their many readers.
Editor's Note: Arthur truly shows how the community of bush poets can work together for the good of all.
[Arthur passed away on 2nd February 2020.]
---
Don Adams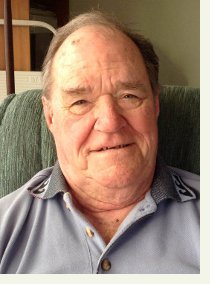 The son of a station manager come shearer, Don Adams was born in Sydney but raised in Hay, a small Riverina town. Don's first job after leaving school was with the Bank of New South Wales but after three years he left "…to the mutual relief of the bank and myself". He then spent some time on a 'working walkabout' where he worked in the brown coal mine at Moe, stooked wheat near Wagga Wagga and ventured underground in the silver lead and zinc mine at Captains Flat as well as tunnelling in the Kiewa Valley Hydro scheme and working in shearing sheds as a rouseabout and presser. All of this helped to give him a 'hands on' view of things for poetry. 
Don's mother was a New Zealander and in 1950 he sailed to Kiwiland to meet her family. Except for a four-year stint in the Solomon Islands he has resided there ever since. He went to teachers' college in Christchurch and spent the next forty years in education until he was forced to retire in 1990 through ill health. It was then he began to write short stories and poetry. 
From 1993 to the present, Don has been successful in bush poetry competitions in three Australian states and his many achievements include winning the ABPA NSW Championship, the Gippsland Golden Wattle, the Bundaberg Bush Lantern, and three first places at Gilgandra Coo-ee March Festival which included a 'Best Overall'. His poems have also been included in the AWAW Award Winning Australian Writers publication in three separate years.
Don has enjoyed his association with other poets through the ABPA and the FAW and says he "…treasures his friendship with such poets as Ellis Campbell and Arthur Green". He also adds, "I married a Kiwi, my children, my grandchildren and one great grandchild are all Kiwis but I AM AN AUSSIE!"
At 84 years of age Don has not yet "run out of steam – I hope" and we feel sure that he will be a continuing part of the cross-Tasman poetic interchange for many years to come.
---
Bob Pacey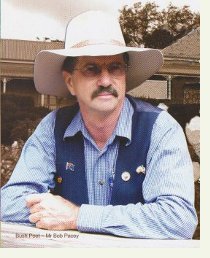 In full flow he can make a grown man cry at 10 paces and such is his versatility that those tears might be of laughter or despair. Bob Pacey, the Rockhampton region's best-known bush poet, has a verse stored in his memory for just about every occasion. Bob is a sixth generation Queenslander whose ancestors came to the area with the original settlers (the Archer Brothers) as stockmen and soon established themselves as one of the region's most influential pioneering families.  
Having the achievements (amongst many others) of being the 2006 winner of Poets in the pub, Central Queensland representative Q150 Tour, Ipswich Poetry Performance Feast Finalist and Five times State finalist Queensland State Library Poetry Slam, it comes as a bit of surprise to learn that such a natural and prolific poet didn't pick up a pen until he was in his late 40s and didn't perform in public until 2002.  But, as Bob says, "I can't imagine life without poetry now."
At 63, having written over 200 poems and with a repertoire of 100 or more committed to memory, Bob is in such demand that he can be found reciting in pubs, libraries, showgrounds, museums, markets and schools throughout Central Queensland and beyond. He is often asked to prepare topical comment for radio programs, festivals and public events.  
Bob is passionate about spreading the Bush Poetry word and is always keen to assist in fundraising for a worthy cause like The McGrath Foundation, Helicopter Rescue, Flying Doctors Service and Riding for the Disabled, plus many others.  Bob also spends a lot of his free time entertaining patrons at many of the region's respite care homes — something that brings himself and the inmates a great deal of satisfaction.
Bob is currently the resident poet/roustabout at Coolwaters Holiday village at Kinka beach where he entertains patrons with his regular campfires and buffet dinners.
In addition to his book — Bullshit, Bulldust and Bob which contains 65 of his most popular poems, Bob has four performance CDs available for purchase through
---
Donald Crane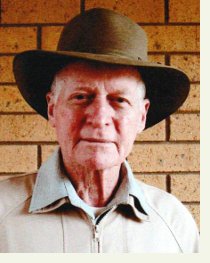 Donald Crane was born and educated in Moree, NSW.
His entire working life was spent in the cattle industry — twenty years on large commercial properties in northern NSW and south west Queensland. In 1968 he joined the CSIRO as Livestock Overseer/Manager at Narayen Research Station, Mundubbera.
It is only since retiring in 1988 that Don has started writing bush verse and, as a non-performer, following the bush poetry circuit around Queensland and NSW attending six to eight events annually. He is a familiar figure to those who compete at these festivals and has had the honour of other poets using his poetry in competition.
His bush verse has now won twelve ABPA affiliated or approved written competitions including the keenly contested and much sought-after Bronze Swagman Award in Winton. He has also accumulated a swag full of places and highly commended awards. Several of his poems have been published in the Melbourne Books' Anthology, Award Winning Bush Verse and Stories 2012 and 2013.
True to his background and his beliefs, all of Don's writing complies with the ABPA definition "Australian Bush Poetry is poetry with accurate rhyme and metre about Australia, Australian History, Australians and/or the Australian way of life" and echoes with that authenticity that comes from living and loving the Australian bush and the spirit of mateship it fosters.
You can enjoy some of Don's prize-winning poems in the Poetry Section of this website.
---
John & Carmel Lloyd
John Lloyd looks the part, and he is the part — the genuine article, an optimist through and through, with a love for the Australian bush and the outback way of life. John is a true Aussie identity. He has worked most of his life in the bush and can relate tales of that time with uncanny perception. John's droving experiences took him from the Channel Country to Bulloo Downs, from the Gulf Country to the Cooper and to all parts of outback Queensland and NSW. His experiences in the 1980's in the Northern Territory catching wild buffalo, led to his career domesticating them and now raring them on his properties in Calen on the Queensland coast and at Kempsey in central NSW for both the meat, dairy and subsidiary industries.
They say opposites attract and the Lloyds' long-term, happy marriage proves this. Carmel's background running dance schools from the NT to Papua New Guinea could not have been in greater contrast and John is the first to respect her adaptation to the harsher conditions sharing in their joint venture and leading a life of "Buffalo and Ballet".
In addition to rearing and shifting stock both John and Carmel are very successful performance poets and yarn spinners with a swag of awards to their names including John's ABPA Queensland Championship and Winton Waltzing Matilda Awards and Carmel's Gympie Muster. Their busy lives take them on many exciting journeys and you will find them at festivals and events all around eastern Australia entertaining and sharing their true life adventures with flair and colour.
As a writer, John's poems are mostly based on personal episodes and his first-hand knowledge of the bush lends itself to a rawness and authenticity that is visible in his poetry. He is a great story teller and a "painter of pictures" in verse. He draws you into his experiences around the campfire, at rodeos, out droving, or buffalo catching.
John's inspirational CDs and his books
From Wagonettes to Road Trains
(ABLA Finalist) and
When the Nightwatch Sang a Song
are available from   or from PO Box 111, Calen, Queensland 4798.
We are proud to have Carmel and John as ABPA members.
---
The late Ron Stevens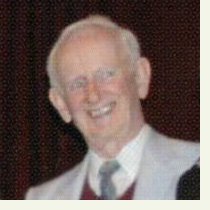 Ron was born in Richmond, NSW, in 1926. He and his wife, Clo have lived in Dubbo, NSW since 1994. After spending from 1944 to 1974 in the RAAF and RAN, Ron took a BA at Macquarie University, majoring in English and History, after which he indulged his interest in writing, particularly poetry.
He is a Writing Fellow and honorary life member of the Fellowship of Australian Writers, a long-term member of the ABPA, the Henry Lawson Society of NSW and the Outback Writers Centre, Dubbo.
He has travelled widely through the Eastern States, to poetry festivals to give workshops and also to compete in written and performance competitions. Among his many written first prizes have been 'The Bronze Swagman', Winton, 'The Blackened Billy', Tamworth (two), 'The Banjo Paterson Literary Award', Orange (four), 'The Henry Lawson Society of NSW Literary Award', Gulgong (five) and the NSW and Victorian, 'ABPA State Championships'.
His first-prizes in performance competitions include 'The John O'Brien Festival', Narrandera and "The Leonard Teale Memorial Award', Gulgong.
Ron has judged many competitions over the years and as schools liaison officer with Dubbo RSL Sub-branch he judges local schools' competitions. For the last seven years he has written and recited an appropriate poem for the Anzac Day Dawn Service.
His four self-published books of winning verse are now out of print but more recent poems are regularly printed in the literary magazine Free XpresSion and in the ABPA Magazine. His recent first-prize winning poems are included in the
Poetry Section
on this Website.
Ron is highly respected throughout the Bush Poetry community and in particular for his poetic tributes to our serving men and women which make a significant contribution to the national history of Australians at war.
[Ron passed away on 2nd April 2021.]
---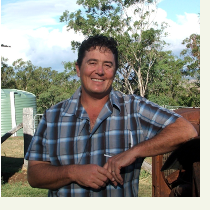 Marco Gliori is one of Australia's premier performers of bush verse.
A full-time entertainer, his original and mostly humorous poetry and anecdotes, depicting contemporary Australia are delivered with a unique and distinct country flavour striking a chord with audiences of all ages, and from all walks of life.
Marco is highly regarded across Australia, having been awarded, in 1995, the Spirit of  Waltzing Matilda Award by ABC National Radio, presented to him by the late great Slim Dusty, and in recent years was selected by The Australian Women's Weekly as their modern day 'Banjo Paterson', a comparison that Marco immediately rejects.
"No-one could emulate what writers like Banjo Paterson and Henry Lawson achieved, but I'm happy and privileged to continue the tradition"
And continue the tradition, he has.  In his early days Marco toured with the Queensland and Victorian Arts Council's Artist in Education Program for over a decade, connecting with the youth of Australia, face to face, celebrating this land and her characters, with an upbeat attitude, all the while building a fan-base amongst younger readers.
Those who have seen Marco presenting his after-dinner sports and corporate presentations, know there are many levels to his audience appeal. From the back bar of the North Gregory Hotel in Winton, to the Regent Theatre in Melbourne, his original  poetry, comedy doggerel and yarns find themselves delivered on a diverse range of stages.
I spent the first part of the show watching some of the "hard heads" in the room. They were in stitches. Now I could relax and enjoy a fantastic showman and bush poet. I woke up on Thursday morning with sore sides (from laughing) and sore shoulders derived from pats on the back from people saying how refreshingly funny and entertaining you were. I would have no hesitation in recommending you to anyone running a conference, a sporting function, or simply as an after dinner speaker. 
(2011)
Stuart Stanton (Coaching and Development Officer NSWRL Academy)
In the last 12 months Marco has attended literary festivals from the Whitsundays to the Sunshine Coast, hosted the State Land Care Awards Dinner, the State Meat Industry Awards, performed at Oracles of the Bush Tenterfield, Tamworth Country Music Festival, Gympie Muster, Booyup Brook Country Music Festival and the Biggenden Beef Ball, as well as performing at numerous corporate dinners, while still finding the time to travel to isolated communities to workshop with school children during the day and perhaps have a few coldies while spinning a yarn or three for their parents around the campfire. Say g'day if you see him!
---
The late Frank Daniel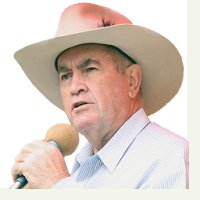 Frank Daniel's life has revolved around all things country.  Raised in Bungendore NSW, from an early age Frank, a keen horse rider, entered gymkhanas and many sporting events.  This love of outdoor activities carried over into his adult life and he has had numerous occupations including rough rider (rodeo), bulldogger (rodeo), calf-roper and camp drafter.
Frank's involvement with bush poetry has been both long-term and active.  As an inaugural  member of the ABPA, he has fulfilled the demanding administrative roles of President, Vice President and Magazine Editor. (See our
Role of Honour
).
As a performing bush poet and yarn spinner Frank has achieved success in many competitions including the World Championship Yarn Spinning competition in Darwin and the Adelaide Comedy Festival Yarn Spinning competition.  He has assisted with the running of various bush poetry festivals such as Narrandera, Corryong, Trundle, Jamberoo, Bungendore, Canberra, Tamworth, Toowoomba and Winton. 
In addition, Frank has worked tirelessly for many charities and fund raising organizations including the Marti's Conowindra Hot Air Balloon Fiesta from 1995 to 2003.  He was the 2001 and 2002 Bush Poet of the Year for Asthma, NSW, which raised over $55,000 each year. In 2008 Frank won the Bush Laureates Judith Hosier Heritage Award for outstanding achievement in nurturing Australia's heritage of verse.
Frank has lived in Canowindra NSW for the past forty years where he continues to circulate to perform at ABPA and community events and to entertain for free in aged-care facilities "...to give the old folk an added interest in life". 
Frank is currently compiling a monthly insert for the ABPA Magazine promoting the achievements of other long-term members of our Association. 
We are pleased to be able to promote Frank's own achievements. 
Good-on-yah mate!
[Sadly, Frank passed away on 22nd December 2014.]
---
The late Ellis Campbell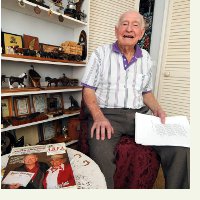 Photograph and Report from Leona Mills (daughter of Ellis).
Ellis Campbell began entering competitions at the age of 54, and he has amassed over 700 awards in written and performance competitions around Australia in the ensuing 30 years. His love, appreciation and understanding of authentic Australian bush life is reflected in many of his poems. Ellis has been a shearer, timber cutter, fencer, horse breaker, rabbit trapper and groundsman throughout his working life.
In addition to being a prolific writer of poetry, Ellis has also given countless hours of time to assist fellow bush poets. Ellis often received letters from poets around Australia and overseas seeking assistance with some aspect of their work.  Ellis helped them all, to the best of his ability, free of charge. This is a reflection of his eagerness in ensuring the survival of the art of traditional bush poetry.
For two years Ellis also wrote an advisory column in the ABPA Magazine to help other poets with various facets of Bush Poetry.*  These tips were later repeated in "Writers Voice" official magazine of the NSW branch of the Fellowship of Australian Writers, and are also available online. His generosity was rewarded in 2012 when he was awarded the Judith Hosier Heritage Award at the Australian Bush Laureate Awards in Tamworth, in recognition of his long association with bush poetry as a poet, poetry performer, judge and as one who works tirelessly to help and encourage new poets beginning to write.
Some other highlights for Ellis in recent years have included being made a Legend of the Longyard at Tamworth Country Music festival in 2008 & being awarded a Paul Harris Fellowship by Dubbo West Rotary Club in 2008. Ellis was honoured as the 2009 "Festival Guest of Honour" at the Henry Lawson Festival in Gulgong. He has performed poetry live on Radio ABC
Australia All Over
.
Beach House Honeymoon
is included on the ABC
Macca's Sunday Best
CD).  He won his 2nd Blackened Billy at Tamworth in 2010 and received runner-up in both the NSW and Australian performance championships in that year.  He won his second Henry Lawson at the Gulgong Henry Lawson Festival in 2011, and was awarded as the most successful competitor at the Bundy Muster Poetry Festival in 2011, at the age of 84.
Limited copies of the following books produced by Ellis are available — don't miss out on obtaining a copy of these publications from one of Australia's most prolific bush poets:
The Gloss of Bush contains 53 award winning poems, $10 inc postage;
Autumn Collection contains prizewinning bush verse and other forms of traditional poetry, $15 inc postage;
The Final Muster contains 40 first prize winning poems, $15 inc postage.
Available from , or by phoning 0439 457 985.
Ellis is admired, respected and loved throughout the Bush Poetry community.
All poets owe it to themselves to have copies of his works in their collections.
They could not hope for a better mentor.
We are proud to feature Ellis Campbell as our ABPA poet for July 2014.
*Ellis's writing workshops are still available on this website. Click on
Techniques
.
[Ellis passed away on 22nd October 2016.]
Back to top.
Anthology On Sale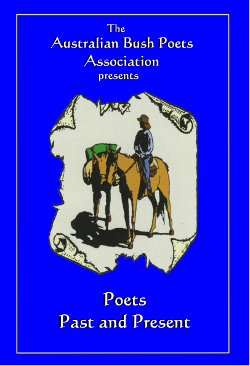 Anthology of ABPA poets past and present is now on sale $28 posted (within Australia).
A who's who of modern bush poetry.
62 poets, 192 pages.

More information here (pdf).
---
On This Site
Membership Information
Forms and direct deposit information.

---
Forum
Take part in our online forum.
---
Multimedia
See and hear some of our modern Bush Poets.
---
Yarn Spinning
Poets often tell yarns too.
Read some great Aussie yarns.
---
Regular Events
You'll find regular poetry gatherings around the country.
---
Featured Poets
Meet a poet or two.
---
Member Achievements
Read about what some of our members have achieved.
---
Roll of Honour
Australian Bush Poetry Champions and ABPA executive members.
---