Vale
It is with sadness that we announce the recent passing of ABPA members.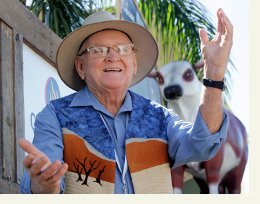 It is with great sadness that we report the sudden and unexpected death of one of our long-time stalwarts, John Major. John shared his love for bush poetry with adults and children throughout Australia for many years. The Aussie Bush Poetry community is poorer for his loss and our sincere sympathy goes to his family at this sad time.
_____________________________________


Cliff Hathway was a true gentleman who helped start the Tamworth Poetry Reading Group along with Maureen Quickenden back in the early 1980s.
Cliff, along with his family, worked in the poultry industry around the Tamworth area and knew all of the local bush poets over a thirty year span.
Cliff would recite poems at the monthly poets gathering at Tamworth and attend reunions to celebrate the love of Australian Bush Poetry.
from Duncan Williams

'We held Cliff's funeral here at Strath Holm, his family's home for 3 generations. It was a beautiful setting and everyone said it was the loveliest funeral they had ever been to. He would have been pleased. A fair bit of poetry too.'
from Jan Morris
_____________________________________

Harold Cunningham
16/02/1935 – 18/08/2014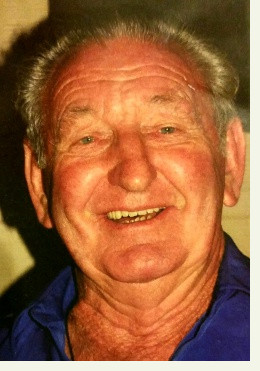 From his first encounter with bush poetry in Tamworth in the early 1990s, bush born and bred Harold and his wife Margaret were (Margaret still is) very staunch supporters and members of the ABPA. They travelled many thousands of kilometres to as many bush poetry competitions as possible. Ably assisted by Harold, Margaret (with permission) could always be seen in the front row videoing as many artists as she was permitted to film. Also, she was always the first to the product table to purchase cassettes, CDs, videos or DVDs to add to their vast poetry collection.
Margaret is determined to continue to support our genre but Harold is sadly missed.
Belatedly, bush poetry says goodbye and thank you to "every poet's greatest fan".

Australian Bush Poetry Champions Roll of Honour

Year
Male
Female

Written

Location
1995*
Gary Fogarty¹
Glenny Palmer²
Winton Queensland
1997
Mark Kleinschmidt
Helen Avery
Winton Queensland
1998
Milton Taylor
Zita Horton
Winton Queensland
1999
Guy McLean
Janine Haig
Neil Hulm, Jennifer Haig
Mulwala New South Wales
2000
Guy McLean
Janine Haig
Grahame Watt, Chris Webster
Mulwala New South Wales
2001
Milton Taylor
Carmel Dunn
Winton Queensland
2002
Milton Taylor
Maxine Ireland
Ken Dean, Hope Galvin
Mulwala New South Wales
2003
Noel Stallard
Kerry Lee
Merv Webster
Mulwala New South Wales
2004
Milton Taylor
Melanie Hall
Keith Lethbridge
Perth Western Australia
2005
Ron Liekefett
Melanie Hall
Charters Towers Queensland
2006
Milton Taylor
Melanie Hall
Max Merckenschlager
Charters Towers Queensland
2007
Terry Regan
Carol Heuchan
Max Merckenschlager
Dunedoo New South Wales
2008
Gregory North
Carol Heuchan
Graham Fredriksen
Lawnton/North Pine Queensland
2009
Gregory North
Susan Carcary
Max Merckenschlager
Lawnton/North Pine Queensland
2010
Gregory North
Jan Facey
Kym Eitel
Bundaberg Queensland
2011
(No performance competition)
Kym Eitel
Morisset New South Wales
2012
Peter Mace
Robyn Sykes
Brenda Joy
Corryong Victoria
2015
Roderick Williams
Rhonda Tallnash
Tom McIlveen
Corryong Victoria
*The inaugural bush poetry championships were run in a rather unique manner.
The four competition categories were: Open Humorous, Open Serious, Open A B Paterson, Open Women's.
¹ Gary Fogarty was awarded Australian Bush Poetry Champion (competing against both men and women)
as well as Australian A B Paterson Champion.
² Glenny Palmer was awarded Australian Women's Bush Poetry Champion.



ABPA Executive Roll of Honour
| | | | | |
| --- | --- | --- | --- | --- |
| Year | President | Vice-President | Secretary | Treasurer |
| | | | | |
| 1994 | Merv (Bluey) Bostock (acting) | | Ron Selby (acting) | Ron Selby (acting) |
| | | | | |
| 1995 | Merv Bostock | Bob Miller, Frank Daniel | Ron Selby | Ron Selby |
| | | | | |
| 1996 | Frank Daniel | Merv Bostock, Bob Miller | Ron Selby | Ron Selby |
| | | | | |
| 1997 | Frank Daniel | Bob Miller, Merv Bostock | Olive Shooter | Olive Shooter |
| 1998 | Ron Selby | Elizabeth Ward, Bob Miller | Olive Shooter | Olive Shooter |
| 1999 | Ron Selby | Bob Miller, Elizabeth Ward | Olive Shooter | Olive Shooter |
| 2000 | Ron Selby | Elizabeth Ward, Wally Finch | Olive Shooter | Olive Shooter |
| 2001 | Wally Finch | Ron Selby, Elizabeth Ward | Ron Selby (acting) | Rosemary Baguley |
| 2002 | Frank Daniel | Elizabeth Ward, Carol Reffold | Edward Parmenter | Rosemary Baguley |
| | | | | |
| 2003 | Frank Daniel | Milton Taylor | Edward Parmenter | Marion Fitzgerald |
| | | | | |
| 2004 | Frank Daniel | Milton Taylor | Edward Parmenter | Marie Smith |
| | | | | |
| 2005 | Frank Daniel | Milton Taylor | Edward Parmenter | Marie Smith |
| | | | | |
| 2006 | Noel Stallard | Frank Daniel | Edward Parmenter | Marie Smith |
| | | | | |
| 2007 | Noel Stallard | Frank Daniel | Edward Parmenter | Margaret Parmenter |
| | | | | |
| 2008 | Noel Stallard | Frank Daniel | Edward Parmenter | Margaret Parmenter |
| | | | | |
| 2009 | Noel Stallard | Frank Daniel | Edward Parmenter | Margaret Parmenter |
| | | | | |
| 2010 | Manfred Vijars | Frank Daniel | Greg North | Kym Eitel |
| | | | | |
| 2011 | Manfred Vijars | Frank Daniel | Greg North | Kym Eitel |
| | | | | |
| 2012 | Manfred Vijars | Frank Daniel | Tom McIlveen | Kym Eitel |
| | | | | |
| 2013 | Manfred Vijars | (vacant) | Tom McIlveen | Kym Eitel/Greg North |
| | | | | |
| 2014 | Hal Pritchard | Graeme Johnson | Brenda Joy Pritchard | Greg North |
| | | | | |
| 2015 | Hal Pritchard | Manfred Vijars | Brenda Joy Pritchard | Greg North |
| | | | | |
| 2016 | Tom McIlveen | Hal Pritchard | Rhonda Tallnash | Shelley Hansen |
Other Executive Members:
Year
1994
Committee:

Geoffrey Graham

Max Jarrott
1995
Publicity:

Robert Raftery (Queensland)

Bob Magor (SA)

Frank Daniel (NSW)
Geoffrey Graham (Victoria)
1996
Publicity:

Robert Raftery (Queensland)

Bob Magor (SA)

Frank Daniel (NSW)
Geoffrey Graham (Victoria)
2002
Management committee:

Bob Miller

Ron Brown

Carol Reffold

Marco Gliori
Olive Shooter
Andy Schnalle
Neil Hulm
Elizabeth Ward
Ron Selby
2003
Committee:

Sam Smyth

Dennis Carstairs
Ray Essery
2004
Committee:

Marg Parmenter

Ron Liekefett
Dennis Carstairs
2005
Committee:

Dennis Carstairs

Ron Liekefett
Margaret Parmenter (assistant to Secretary)
2006
Committee:

Ron Liekefett

Dennis Carstairs
Margaret Parmenter (and assistant to Secretary)
2007
Committee:

Melanie Hall

Cay Fletcher
Peter Mace
2008
Committee:

Cay Fletcher

Peter Mace
Melanie Hall
2009
Committee:

Cay Fletcher

Peter Mace
Greg North
2010
Committee:

Peter Mace

John Peel
Cay Ellem
2011
Committee:

John Peel

Peter Mace
Cay Ellem
2012
Committee:

Cay Ellem

John Peel
Murray Hartin
2013
Committee:

John Peel

Murray Hartin
Brenda Joy
2014
Committee:

John Peel

Robyn Sykes
Carol Reffold
2015
Committee:
Robyn Sykes
Carol Reffold
John Peel
2016
Committee:
Robyn Sykes
Carol Reffold
John Peel