Membership
Membership Information
Forms and Electronic Subscriptions



On This Site

Register of Modern Bush Poets
Many Poets have products and services available
_________________

Roll of Honour
Australian Bush Poetry Champions
and ABPA executive members
_________________

Multimedia
See and hear some of our
modern Bush Poets
_________________

Yarn Spinning
Poets often tell yarns too.
Read some great Aussie yarns
_________________

ABPA Strategic Plan
_________________

2015 ABPA Committee
ABPA Committee
Executive
President - Hal Pritchard
Vice President - Manfred Vijars
Secretary - Brenda Joy Pritchard
Treasurer - Gregory North
Committee Members
Robyn Sykes
Carol Reffold
John Peel

ABPA State Delegates
Qld - Wally Finch
NSW - Tom McIllveen
Vic - Jan Lewis
Tas - Philip Rush
SA - Bob Magor
WA - Irene Conner
Magazine Editor - Neil McArthur
Webmaster - Gregory North

President's Report, Apr-May.
In this year of commemoration of the ANZACS, we join with all Australians in paying tribute to those who have served and are serving our country in global wars.
"Lest we forget."
Committee for 2015
There was only one change to the ABPA Committee for 2015. Graeme Johnson did not wish to stand for office and Manfred Vijars was elected to the position of Vice President. We thank Graeme for the extensive work he did on behalf of the ABPA during 2014. A brief introduction to members of your 2015 Committee will be in the April/May issue of the ABPA Magazine.
Committee Commitments 2015
This year there is a need to look into issues such as the ABPA 'constitutional' procedures, and to review the Strategic Plan. As we are currently running at a loss, the ABPA financial situation also requires attention. We need to be able to continue to support the production of our wonderful printed magazine and to assist clubs to hold competitions, particularly at a National and State level, without having to put up our membership fees. Therefore to make ourselves financially viable we need to increase the number of ABPA members and there will be a concentration on this aspect. The new membership/promotional brochure is available from the Secretary and
website
. We encourage everyone to avail themselves of this brochure and to promote our association at festivals and events whenever possible. It is, after all, the responsibility of all members to help the ABPA to thrive.
In addition, it was felt that contacting and setting up cross links with travelling organisations where events attract people who could be interested in bush poetry, required a specific focus. Many opportunities exist to expand into these potential markets and it was felt that a Public Relations Officer was needed to co-ordinate these procedures. Committee member John Peel has taken on this new role and any assistance you can offer John would be greatly appreciated.
Towards Tamworth 2016, Tom McIlveen will continue to co-ordinate activities at St.Edward's Hall, Graeme Johnson has been appointed to continue as co-ordinator for the Golden Damper Performance competition and Robyn Sykes will again compile her gig guide information sheet for bush poetry events.
Whilst it was decided at the AGM to leave the Golden Damper to function as it has successfully done to date, there is the possibility that current sponsorship could be withdrawn and other ways of making this essential 'prestigious' competition affordable, will need to be explored.
Bush Poetry Events
The ABPA National Championships are in Corryong 9th – 11th April. This highlight of the ABPA annual calendar looks set to be the great success that previous competitions held in conjunction with The Man From Snowy River Festival have been.
Already this year there have been some wonderful competitions held in Dunedoo and Narrandera (and by now Rathdowney too, where some innovative ideas are being trialled). We have the Queensland and West Australian State Championships to look forward to, as well as a host of other events throughout 2015. Notices regarding and reports about these events can be found on the ABPA website but we do encourage all organisers to also put their (low-cost) advertisements into our magazine to help support this publication and to allow those who do not have access to electronic media to be kept informed. The printed magazine is something we all value whether we have access to the internet or not.
Continuing on our Australian trek as President and Secretary of the ABPA, already in 2015, Brenda and I have participated at Tamworth, Dunedoo and Narrandera and we are on our way to Corryong. It has been gratifying to meet and work in with festival committees and organisers and this 'hands on' approach has led to a mutually beneficial liaison between clubs and the ABPA. We thank all those wonderful people we have met and also the many others who are helping to promote bush poetry Australia wide.
In poetry,
Hal
Welcome to the ABPA website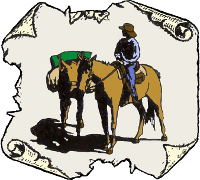 WELCOME, membership of the Australian Bush Poets Association (ABPA) is comprised of writers, performers and individuals who are interested in bush poetry and enjoy written and live stories in rhyme and metre. If you have an interest in this piece of Australian culture called Bush Poetry, you are welcome here.

Aims
The objectives of the Australian Bush Poets Association is to foster and encourage the growth of Bush Poetry in Australia. By definition, Australian Bush Poetry is metred and rhymed poetry about Australia, Australians and/or the Australian way of life.

Membership
To join the Australian Bush Poets Association and receive our bi-monthly magazine, go to our Membership page.

The ABPA keeps in touch with our members through this web-site (and forum) also a bi-monthly magazine of Bush Poetry news, events, results of written and spoken competitions as well as publishing contemporary bush poetry. Many members have books, CDs and other products. These can be advertised in the magazine. For rates, click here.



Check out our Facebook page.

Competition Package is now available with guidelines, judging and competition sheets, accredited judges list and application form and approved competitions list. If found necessary, these documents are open to amendment or changes as required following membership input and committee approval.

Roll of Honour lists Australian Bush Poetry Champions and ABPA Executive members since inception. There are also tributes to members who have recently passed on.



Vale Milton Taylor

It is with great sadness that we share news of the death of Milton Taylor on the night of Saturday 16th May from a suspected heart attack. He was a month short of his 72nd birthday.

Milton Taylor was an encouragement and inspiration to so many bush poets. Not only was he a wonderful bloke to know, he was a sensational performer and excellent writer of bush poetry. Many of his award-winning poems appear on the poetry page of this site. On the Roll of Honour page you'll see Milton was five-times Australian Champion - more than anyone else.

Very few people are able to master both writing and performance and even fewer can create and deliver both joy and pathos with equal effectiveness. Milton was such a master. He will be greatly missed in bush poetry circles.

There will be a celebration of the life of Milton Taylor from 2 pm on Friday 29th May at Lithgow Golf Club NSW. All welcome.
Milton's ashes will be scattered on the Thomson River at Longreach, on a date to be fixed. His many western friends are invited to join in this final farewell.



New Australian Champions
The ABPA now has new Australian Champions decided at the National Championships held in conjunction with the Man From Snowy River Festival in Corryong Victoria from 9th to 12th April 2015.

ABPA Female Performance Champion - Rhonda Tallnash of Violet Town, Victoria.
ABPA Male Performance Champion - Roderick Williams of Myrtleford, Victoria.
ABPA Written Champion - Tom McIlveen of Port Macquarie, NSW.
ABPA Junior Written and Performance Champion - Caitlan Klippel (age 13) of Corryong, Victoria.
Caitlan was also the worthy recipient of the inaugural Frank Daniel Encouragement Award which was not decided on the basis of her wins but on her overall contribution to performing poetry and to volunteering throughout the Man From Snowy River Festival. ABPA committee member Robyn Sykes presented the award on behalf of Frank's daughter, Catherine Daniel, and it was felt by all three judges (Robyn Sykes, Carol Reffold and Brenda Joy) that Frank would have been delighted to give encouragement to a junior poet who is not only a very talented writer but who is passionate about all aspects of bush poetry; a true champion of the future whose interest and zeal deserves encouragement.



Rhonda Tallnash - Female Performance Champion Roderick Williams - Male Performance Champion



Tom McIlveen - Written Champion Caitlan Klippel - Junior Champion & Frank Daniel Award winner



Meet a Poet – Garry Lowe
Feature Poet - we are introducing our wonderful poets (both performers and writers) to newcomers and to the general public by featuring a different ABPA poet on the Website each month. Poets featured will come from the entire membership and may be professionals, semi-professionals or amateurs, but each will be a worthy role model to represent the ABPA membership.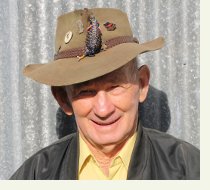 Garry Lowe is one of those wonderful entertainers who has experienced the hardships of life and come through the knocks to transmute his trials into performances that have brought joy to so many over many years.

Garry was one of the fortunate bush poets who was around when the late Bobby Miller was alive and Bobby and many of his compatriots have had a great influence on him. Garry's own entertaining career as a bush poet really took off after he successfully auditioned for Red Faces' on Melbourne's Channel 9. He won $500 and was featured in the television show Hey, Hey it's Saturday. The following year he got a spot with Jim Haynes at the Longyard and following his involvement in Tamworth, he became a 'Longyard Legend' in 2009 sharing the honours that year with his good mate Milton Taylor. Another career highlight for Garry was opening the Australian Bush Laureate Award nights for two years playing the national anthem on a gum leaf. He remembers these occasions as 'spine-chilling' experiences.

As well as being a long term popular face around the ABPA Championships as both a successful competitor and as a performer/judge, Garry was runner up (to Milton Taylor) in the Winton Qantas Waltzing Matilda performance competition. He also spent seven winters entertaining the travellers at the caravan park in Blackall from 1996 – 2002 and a further four years in Mitchell during the flood period. He finally hung up his outback wandering boots in 2013 deciding that he no longer needed to "roam around like a mongrel dog". Although a dedicated 'cockroach' he has spent the last four years in Queensland thanks to his relationship with a special 'cane-toad' lady.

In Garry's words, "There are two things I love – doing poetry and breathing," and as he has no intent of giving up either of these pursuits, we will no doubt see Garry around the ABPA tracks for many years to come.

Garry has two CDs and a book and these can be purchased or he can be contacted for bookings on (07) 4669 4132.


See previously featured poets.



Meet Your Committee – Carol Reffold
Each month we will introduce a member or members of our hard working and dedicated committee.
This month we meet:

Committee Member Carol Reffold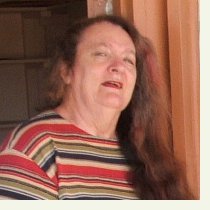 Also known as the "Patchwork Poet" – Carol believes that "…life is made up of lots of seemingly irrelevant bits but once you put them together a wonderful pattern is revealed – revealing everyone's individual life story!"

Carol started her poetry journey as a response to rudeness when instead of smacking someone in the face, she walked out of the CFA meeting where she was the secretary, walked a mile to get home and had composed a fitting, poetic, response. Since then she's gone many miles enjoying the company of fellow poets.

Carol's forte is poets on "L" plates. She hosted feature shows in Tamworth for many years intermingling beginning poets with featured poets – performance poetry is about performing and to be a performer you have to practice performing in front of decent sized audiences.

Carol has performed for massive crowds – the most recent big show was Boyup Brook in W.A. with a guestimated audience of 1200. She's been a featured artist at events all over Australia – Naranderra, Mt.Isa, Cloncurry, Brisbane, and of course the Man from Snowy River Festival in Corryong and also has performed at the Whitby Folk Festival in Yorkshire, England. She's been a guest performer on cruise liners and interstate trains.

Carol is always willing to help the cause of Bush poetry "…story telling in verse", and is available for gigs on 0413 080 095.

Thank you Carol for giving service to the ABPA as a Committee Member for various periods including the last two years.


See previously featured committee members.



Member Achievements – Trisha Anderson
The ABPA also wishes to acknowledge the achievements of members who specialise in specific areas which help to promote the cause of the ABPA and of Bush Poetry in general.

SPECIAL ACHIEVEMENTS – Trisha Anderson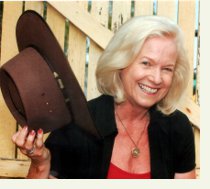 Trisha Anderson, at first glance, is probably not what people are expecting when meeting an Australian Bush Poet ! – firstly, she doesn't have a 'cork adorned Akubra', although she does occasionally wear a hat – she doesn't often wear jeans and riding boots and she wasn't born in the bush! She is however, the daughter of well known Cartoonist, Naturalist and Author Ian Gall, and it was his love and knowledge of Nature, Animals and the Australian bush that Trisha grew up with and which inspired her love of all things Australian. Always interested in the wonderful stories and poems of early Australia, she was drawn to the genre of Bush Poetry when it was enjoying it's 'rebirth' over twenty years ago.

For quite some years she was content to be in the audience until Robert Raftery – a well-known Queensland poet - wrote a piece especially for her to perform. After a few months of 'panic and nerves' and with Robert's and the late Bobby Miller's encouragement, she eventually found herself on the stage – and, as they say, the rest is history ! She then became a keen performer and competitor, achieving many successes at Festivals from Winton to Tamworth to Perth and many places between.

Her love of Traditional poetry is evident in many of her performances as she relates these wonderful poems from such writers as Banjo Paterson, Will Ogilvie and Dorothea Mackellar to audiences across Australia. They are sometimes serious, sometimes humorous but they always challenge the emotions of her audience.

Trisha was the Founder of PALMA ROSA POETS in the 1990's and for many years she invited poets from all over Australia to perform in the beautiful Heritage-listed Hamilton home which was the Headquarters of the English Speaking Union. This was always a popular and entertaining evening which sadly came to an end in 2010 when Palma Rosa was sold.

For the last 15 years she has organized the BUSH POETS at the EKKA where groups of Bush Poets perform their poetry on various stages throughout the Ekka – Brisbane's Royal National Show.

She also organises – with the help of fellow Bush Poet Noel Stallard – the RNA EKKA BUSH POETRY COMPETITION on the first Saturday of the Show (this year the Competition is on August 8th).

Over the past 15 years, during the Tamworth Country Music Festival, Trisha has organised the BUSH POETTES. As the name implies this is a fun afternoon's entertainment showcasing all the Female Talent performing in Tamworth – most of whom are, or have been winners or finalists in the many Competitions held throughout Australia during the year.

At the Australian Bush Laureate Awards in Tamworth in 2014 Trisha was very honoured to be presented with the JUDITH HOSIER HERITAGE AWARD – this award is presented in recognition of the 'contribution and support of the genre of Bush Poetry' over the years. Trish says, "It was a very humbling experience as some of the previous recipients have been Slim Dusty and Ted Egan – and many of our Award winning poets such as Bruce Simpson, Kelly Dixon, Blue the Shearer and many, many more."

Although Trish says she is just as happy these days "…being a Grandma to my five beautiful grandchildren, spending time with family and friends and pottering in my garden…", we are pleased that she still occasionally travels around our countryside giving pleasure to many and helping others to perform. Thank you Trish for all you have done to promote bush poetry and poets.

Trish can be reached at


See previously featured achievers.