Membership
Membership Information
Forms and Electronic Subscriptions



On This Site

Register of Modern Bush Poets
Many Poets have products and services available
_________________

Roll of Honour
Australian Bush Poetry Champions
and ABPA executive members
_________________

Multimedia
See and hear some of our
modern Bush Poets
_________________

Yarn Spinning
Poets often tell yarns too.
Read some great Aussie yarns
_________________

ABPA Strategic Plan
_________________

2015 ABPA Committee
ABPA Committee
Executive
President - Hal Pritchard
Vice President - Manfred Vijars
Secretary - Brenda Joy Pritchard
Treasurer - Gregory North
Committee Members
Robyn Sykes
Carol Reffold
John Peel

ABPA State Delegates
Qld - Wally Finch
NSW - Tom McIllveen
Vic - Jan Lewis
Tas - Philip Rush
SA - Bob Magor
WA - Irene Conner
Magazine Editor - Neil McArthur
Webmaster - Gregory North

President's Report, Oct-Nov.
2015 ABPA WEST AUSTRALIAN STATE CHAMPIONSHIPS
The West Australian Bush Poets and Yarnspinners Association are looking forward to their State Championships in Toodyay from Friday 30th October to Sunday 1st November. Having been there for the 2014 Championships, I can vouch that the WA poets are a talented and dedicated group willing to give a hand towards the successful running of all their local and annual events. Toodyay is something not to miss (see details in Events). We will be thinking of you in the east Bill and looking forward to hearing all about it.
2016 ABPA VICTORIAN STATE CHAMPIONSHIPS
We are pleased to confirm that Jan Lewis and her hardworking committee wish to hold the
ABPA Victorian State Championships in Corryong in March 2016. To allow for
arrangements to go ahead, the Committee has given approval and this will be formally
ratified at the AGM. Thank you Jan.
2017 ABPA NSW CHAMPIONSHIPS
We are also pleased to advise that Eric Beer and the Dunedoo and District Development
Group have put their hands up to take on the ABPA State Championships in March 2017.
This will be put to the AGM for approval but I can't envisage any objections being raised.
Thank you Eric.
YOUTH ON LINE
As part of a program organised by the New England Writers' Centre, Stephen Whiteside
conducted a one-hour poetry session to primary school students on-line. This means of
communication with remote centres will no doubt become more prevalent in the future and,
as Stephen said, "…How wonderful that such small, isolated schools can also now receive
visiting writers and artists!". It seems very worthwhile that our poets should let people know of their ability and willingness to provide this type of service.
AWARD WINNING AUSTRALIAN WRITING
The 2015 edition of AWAW was launched at the Melbourne Writers Festival in August.
Produced by Melbourne Books this annual publication features "The best winning writing
from short story and poetry competitions nationally". This year, we are privileged to have
two of our most successful written poets included in this acclaimed publication, David
Campbell for his free verse poem, Every story must have… and Brenda Joy for her poem,
Snowy – The Reflections of a River. As Brenda's was the only 'bush' poem to make the cut
in the 334 page volume, she didn't miss the opportunity to promote the ABPA in her
Contributor's listing. Congratulations to David and Brenda for their success in such a
prestigious, broad spectrum arena.
OUTBACK WANDERINGS
Brenda and I have just returned from a month in the Queensland Outback which included
being part of the Curry Merry Muster and the Camooweal Drovers' Camp Festivals. It is
wonderful to see so many of our performing poets making the journey into the further
regions. Notably, in Cloncurry Bob and Beryl Magor 'turned up' unexpectedly on their
annual trek from north to south and Bob added greatly to the bush poets breakfast MC'd by
Brenda. Also in Cloncurry, Gregory North had just completed a very popular stint at the
Oasis. Greg returned to the Outback for the Winton Festival in September. In Camooweal,
Noel Stallard flew out to present the poetry of Bruce Simpson to the Drovers, locals and
travellers. Of course, Melanie and Susie perform, with wide-spread acclaim, throughout the winter in Winton and there are many other poets meandering the tracks presenting bush
poetry and comedy to receptive audiences. It is heartening to see the great response from
people all around the country. This may not directly transfer into increased membership of
the ABPA but it certainly increases the recognition, enjoyment and appreciation of what we have to offer. Thank you all.
In poetry,
Hal
Welcome to the ABPA website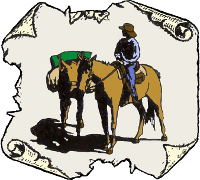 WELCOME, membership of the Australian Bush Poets Association (ABPA) is comprised of writers, performers and individuals who are interested in bush poetry and enjoy written and live stories in rhyme and metre. If you have an interest in this piece of Australian culture called Bush Poetry, you are welcome here.

Aims
The objectives of the Australian Bush Poets Association is to foster and encourage the growth of Bush Poetry in Australia. By definition, Australian Bush Poetry is metred and rhymed poetry about Australia, Australians and/or the Australian way of life.

Membership
To join the Australian Bush Poets Association and receive our bi-monthly magazine, go to our Membership page.

The ABPA keeps in touch with our members through this web-site (and forum) also a bi-monthly magazine of Bush Poetry news, events, results of written and spoken competitions as well as publishing contemporary bush poetry. Many members have books, CDs and other products. These can be advertised in the magazine. For rates, click here.



Check out our Facebook page.

Competition Package is now available with guidelines, judging and competition sheets, accredited judges list and application form and approved competitions list. If found necessary, these documents are open to amendment or changes as required following membership input and committee approval.

Roll of Honour lists Australian Bush Poetry Champions and ABPA Executive members since inception. There are also tributes to members who have recently passed on.

Bush Laureate Awards deferred


Presidential Patter
As ABPA President for the past two years, I have been very fortunate to have the tireless back up of the ABPA Treasurer and Webmaster, Gregory North, the ABPA Magazine Editor, Neil McArthur and the ABPA Secretary, Brenda Joy. Because of their involvement, Greg, Neil and Brenda were reticent to have their bios on this website but I feel, considering the work they have done for the ABPA, it is only fitting that they be featured. I am sure you will agree.

In poetry
Hal


Meet a Poet – Brenda Joy
Feature Poet - we are introducing our wonderful poets (both performers and writers) to newcomers and to the general public by featuring a different ABPA poet on the Website each month. Poets featured will come from the entire membership and may be professionals, semi-professionals or amateurs, but each will be a worthy role model to represent the ABPA membership.

Brenda-Joy Pritchard (aka Brenda Joy)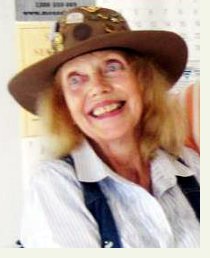 I have been one of those fortunate people who have had the opportunity to indulge in a wide variety of interesting experiences. I grew up in a musical family and even as a child artistic pursuits were my passion. This transferred in adulthood to being a primary and special education teacher, a published author, an exhibiting artist, a night club singer, a
minstrel/troubadour, a storyteller, and last, but of course not least, a wife and a mother.

Throughout it all, I've always been a 'bushy'. I was born in Tasmania where my Dad was one of the original 'Piners' who selectively axed, hauled and milled the Huon and King Billy pines in the rugged west coast forests of our island State. My penchant has always been towards the solitude, freedom and beauty that Australia can offer. In 2008, when I 'found' a living tradition that dedicated itself to promoting the uniqueness of Australia, together with an art form that preserved the exactitude of musical rhyme and metre, all within a community of creative and supportive enthusiasts – I felt as if I had come home.
Since then all of my endeavours have been towards helping to keep our genre alive through the diversity of avenues that Bush Poetry offers.

Having attained a reasonable swag of performance awards between 2008 and 2011, I left competition, but that training ground provided a kick-start into the arena of ABPA, corporate and community events as performer, MC and/or judge. When the 'Muse'
insists and time allows, I still enter written competitions to hone my skills and I have been blessed to receive 48 Firsts, 42 Seconds, 35 Thirds and over 90 Highly Commendeds/Commendeds since 2010 – which simply amazes me.

I contribute frequently to the ABPA Magazine and Website and this year I have become the Host Editor for Young Xpressions in the lovely, printed, literary magazine Free XpresSion. This, together with working in schools, affords the opportunity to do
something towards generating a love of bush poetry in our talented youth.

Having a wife who was both performer and writer, Hal was inevitably drawn into the enthusiasm and excitement that our wandering band of exponents share and as a travelling partnership, we are now in our second year as President and Secretary of the ABPA.

With all of this, life promises to be no less demanding nor any less stimulating into the future.

You can learn more about Brenda and gain access to her products through her website.


See previously featured poets.



Meet Your Committee – Neil McArthur
Each month we will introduce a member or members of our hard working and dedicated committee.
This month we meet:

Neil McArthur – ABPA Magazine Editor


Bush Poet and ABPA Magazine Editor. Well more or less. But a writer and performer who uses the vehicle of traditional Aussie Rhyme and Meter to tell yarns about the contemporary life of the true Aussie Ratbags and Larrikins.

The illegitimate son of a depressed Circus Clown and a wayward one-legged Nun, Neil has been on the road for well over twenty years, with his sole mission being to use his collected Aussie yarns to put a grin on the dial of every Aussie he meets.

A regular performer and MC at Australia's most popular Festivals, this Ratbag Of Rhyme tries his hardest to cause mayhem and halt the PC crusade infiltrating the country at present. From Gay Farmhands to Shooting Swaggies, from euthenising his Grandpa to crashing into the one tree in a thousand miles, nothing is sacred, but all within a language-friendly and non-offensive style which has him in constant demand all around Australia at many different venues and corporate functions.

Neil is a regular Co-Host at the Gympie National Music Muster, Organiser and MC at the famous Longyard Poets Breakfast at the Tamworth Country Music Festival as well as the Mildura Country Music Festival, the three biggest crowd pulling Poets Breakfasts in the country. But he also loves performing in the small confines of country Halls and Pubs and similar venues.

An accomplished Judge, workshop instructor and festival organiser, Neil has to date released three books, two cassettes and three CDs and one feature movie which Warner Brothers refuse to touch. (Yobbo Man just didn't have the awesomeness of Batman, apparently!)

Having a very young exposure to Music and playing guitar/songwriting in many bands of different genres from Punk Rock/Heavy Metal/ Jazz and now Country Rock, he found it a fairly smooth transition into writing/performing Bush Poetry.

Many of his works, both Comedy and serious are being performed by many other poets both nationally and internationally and he is currently finding his feet once more with guitar and ukulele playing and is in the process of forming his new band, Neil Nasty and The Nimbin Love Children.

As Editor, he has found an enjoyable, but challenging way to give something back to the ABPA which has provided him with so many opportunities over the years.

If you ever catch Neil in concert then hold onto your Akubra, crack a tinnie, and put your boots up and enjoy some real Aussie humour with Neil McArthur, the Ratbag of Rhyme.


See previously featured committee members.



Member Achievements – Gregory North
The ABPA also wishes to acknowledge the achievements of members who specialise in specific areas which help to promote the cause of the ABPA and of Bush Poetry in general.

SPECIAL ACHIEVEMENTS – Gregory North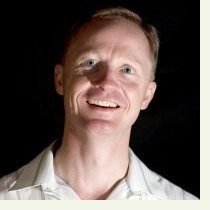 It's more of a future achievement but Greg will be the resident poet at the Matilda Country Tourist Park in Winton, Queensland next winter. The park has had a poet performing for guests for about 25 years. Gloria Hitson was the first, followed by the late Milton Taylor and then Mel and Susie on Tour (Melanie Hall and Susan Carcary). The girls are moving on to an exciting new venture and Greg is pleased to be taking their place and continuing a wonderful tradition of performing bush poetry for travellers.

It all happened at the Winton Outback Festival in September while Greg was staying at his hotel - the North Gregory (well, his hotel by name - almost!). Along with the excitement of the announcement there was the thrill of sharing the stage with Marco Gliori and John Best during this iconic festival.

In August, Greg was honoured to be commissioned to write a poem for Blue Mountains tourist attraction, the Treasured Teapot Museum. After extensive refurbishment it was opened by past NSW Governor Marie Bashir in front of 300 people. Greg shared the poem with the audience and you can read it on his website.

Greg will be performing at the St Arnaud festival in Victoria in November so Victorians will have the chance to catch his unique performance style. He gets around!


See previously featured achievers.