Membership
Membership Information
Forms and Electronic Subscriptions



On This Site

Register of Modern Bush Poets
Many Poets have products and services available
_________________

Roll of Honour
Australian Bush Poetry Champions
and ABPA executive members
_________________

Multimedia
See and hear some of our
Modern Bush Poets
_________________

Yarn Spinning
Poets often tell yarns too.
Read some great Aussie yarns
_________________

ABPA Strategic Plan
_________________

2014 ABPA Committee
ABPA Committee
Executive
President - Hal Pritchard
Vice President - Graeme Johnson
Secretary - Brenda Joy Pritchard
Treasurer - Gregory North
Committee Members
Robyn Sykes
Carol Reffold
John Peel

ABPA State Delegates
Qld - Wally Finch
NSW - Tom McIllveen
Vic - Jan Lewis
Tas - Philip Rush
SA - Bob Magor
WA - Irene Conner
Magazine Editor - Neil McArthur
Webmaster - Gregory North

President's Report, Dec-Jan.
Sadly, we need to begin on another unhappy note. In September the ABPA lost two of its valued members. Barry Lake who was an ardent poetry supporter and keen performer and Bob Sanders who was a well-known and much admired Aussie 'character' and a great entertainer in competitions. They will be sorely missed around the bush poetry circuit and our condolences go to their families and to all who loved them.
At this time of year, when we are all preparing for Christmas events and possible family reunions, our hearts go out to all members who are experiencing loss or illness.
West Australian State Championships
The ABPA WA Championships were a great success and the report from Bill Gordon, the President of the WABPYS is on this site. It was a delight to be able to be there and to have received such a warm welcome. Thank you to all the West Australians for their enthusiasm, efficiency and hospitality. In Bill's words "The east–west divide might exist in politics, but it certainly does not in Bush Poetry."
Tamworth Country Music Festival
Following the suggestion from previous AGMs, we are putting out a one-page sheet to assist the public to find where bush poetry events are being held in Tamworth. On behalf of the committee, Robyn Sykes has compiled this sheet from the information she has received from performing poets who will be at the festival. This information sheet is on this site.
There are many wonderful shows being offered in Tamworth and we hope members will take the opportunity to see our poets there. In particular, to help the ABPA, we ask members to support the Golden Damper Competition at West Leagues Club and the various events at St. Edwards Hall.
As co-ordinator of the Golden Damper, Graeme Johnson has advised that to date the number of competitors is well down on previous years so please, consider entering this ABPA showcase competition to ensure that it can be kept going into the future.
Tom McIlveen is co-ordinating the bush poetry at St.Edward's hall on behalf of the ABPA. It is our aim that St.Edward's Hall should be a 'hub' for ABPA poets and supporters in Tamworth this year and we look forward to seeing you there many times throughout the festival and in particular to having your company at the fund-raising, get-together planned for Wednesday night, 21st January, following the AGM.
ABPA Annual General Meeting
The AGM will be held in St.Edward's Hall at 2:00 pm on Wednesday, 21st January, 2015.
Again, we urge all members attending the Tamworth CMF to come along to this meeting to have a say in how the ABPA is to go forward.
This year, we have had a dedicated and extremely hard-working executive supported by a very co-operative and helpful committee and by the state representatives. We have also been fortunate to have had a competent and willing webmaster in Gregory North and a real trouper in Neil McArthur who, despite trying personal times, kept the magazine running without a hitch. Thank you to you all.
At the AGM all executive, committee and state representative positions will be declared vacant and elections for 2015 will be held at the meeting. Being a member of the organising body requires energy and commitment but such people are needed to ensure the aims of the ABPA, to preserve and promote our unique Australian cultural heritage through rhyming poetry and storytelling, are achieved. The opportunity exists for YOU to be a part of the 2015 committee team. The required nomination form is on this site and has been enclosed as a flier in the ABPA magazine.
Nomination & Proxy Form
PDF
To all ABPA members and supporters of bush poetry thank you for your contributions to our worthwhile and enjoyable cause. I wish you a joyous festive season and a prosperous and healthy 2015.
In poetry,
Hal


Welcome to the ABPA website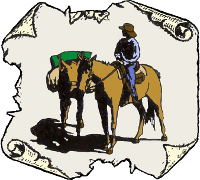 WELCOME, membership of the Australian Bush Poets Association (ABPA) is comprised of writers, performers and individuals who are interested in bush poetry and enjoy written and live stories in rhyme and metre. If you have an interest in this piece of Australian culture called Bush Poetry, you are welcome here.

Aims
The objectives of the Australian Bush Poets Association is to foster and encourage the growth of Bush Poetry in Australia. By definition, Australian Bush Poetry is metred and rhymed poetry about Australia, Australians and/or the Australian way of life.

Membership
To join the Australian Bush Poets Association and receive our bi-monthly magazine, go to our Membership page.

The ABPA keeps in touch with our members through this web-site (and forum) also a bi-monthly magazine of Bush Poetry news, events, results of written and spoken competitions as well as publishing contemporary bush poetry. Many members have books, CDs and other products. These can be advertised in the magazine. For rates, click here.



Check out our Facebook page.

Competition Package is now available with guidelines, judging and competition sheets, accredited judges list and application form and approved competitions list. If found necessary, these documents are open to amendment or changes as required following membership input and committee approval.

Roll of Honour lists Australian Bush Poetry Champions and ABPA Executive members since inception.



Vale Frank Daniel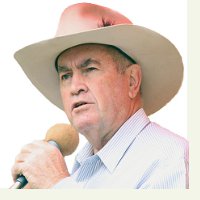 It was with great sadness that we learnt that Frank Daniel's long battle with illness ended on 22nd December. The whole bush poetry community is in mourning for one of its finest sons.

Frank's involvement with bush poetry was both long-term and active. As an inaugural member of the ABPA, over many years he fulfilled the demanding administrative roles of President, Vice President and Magazine Editor. Frank assisted with the running of various bush poetry festivals and gained much personal success in competitions as a performing bush poet and yarn spinner.

In addition, Frank worked tirelessly for many charities and fund raising organisations and performed at community events around Canowindra where he spent his latter years. He was a much loved member of that region of NSW.

This year Frank compiled the monthly insert for the ABPA Magazine promoting the achievements of other long-term members of our Association. We now pay tribute to Frank's own achievements and to the man we all respected and admired.

Good-on-yah mate!

Hal Pritchard
on behalf of the ABPA Committee

Frank's funeral was held in Canowindra on 29th December, 2014.



Meet a Poet – Don Adams
Feature Poet - we are introducing our wonderful poets (both performers and writers) to newcomers and to the general public by featuring a different ABPA poet on the Website each month. Poets featured will come from the entire membership and may be professionals, semi-professionals or amateurs, but each will be a worthy role model to represent the ABPA membership.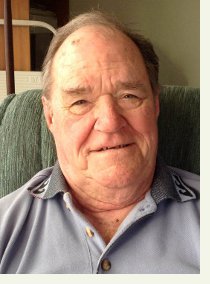 The son of a station manager come shearer, Don Adams was born in Sydney but raised in Hay, a small Riverina town. Don's first job after leaving school was with the Bank of New South Wales but after three years he left "…to the mutual relief of the bank and myself". He then spent some time on a 'working walkabout' where he worked in the brown coal mine at Moe, stooked wheat near Wagga Wagga and ventured underground in the silver lead and zinc mine at Captains Flat as well as tunnelling in the Kiewa Valley Hydro scheme and working in shearing sheds as a rouseabout and presser. All of this helped to give him a 'hands on' view of things for poetry.

Don's mother was a New Zealander and in 1950 he sailed to Kiwiland to meet her family. Except for a four-year stint in the Solomon Islands he has resided there ever since. He went to teachers' college in Christchurch and spent the next forty years in education until he was forced to retire in 1990 through ill health. It was then he began to write short stories and poetry.

From 1993 to the present, Don has been successful in bush poetry competitions in three Australian states and his many achievements include winning the ABPA NSW Championship, the Gippsland Golden Wattle, the Bundaberg Bush Lantern, and three first places at Gilgandra Coo-ee March Festival which included a 'Best Overall'. His poems have also been included in the AWAW Award Winning Australian Writers publication in three separate years.

Don has enjoyed his association with other poets through the ABPA and the FAW and says he "…treasures his friendship with such poets as Ellis Campbell and Arthur Green". He also adds, "I married a Kiwi, my children, my grandchildren and one great grandchild are all Kiwis but I AM AN AUSSIE!"

At 84 years of age Don has not yet "run out of steam – I hope" and we feel sure that he will be a continuing part of the cross-Tasman poetic interchange for many years to come.


See previously featured poets.



Thank You Festival Co-ordinators – Jan Morris
We are very fortunate this year that bush poetry events will have included four State Bush Poetry Performance and Written Championships, held under the auspices of the ABPA. These championships are not run by the ABPA as an organization but by individual members who are willing to dedicate their time and energy to helping to present bush poetry as stand-alone events or through integrating it into other festival activities. In doing so, they hold Bush Poetry competitions basically in accordance with formats and guidelines that are still proving successful. These competitions foster camaraderie between poets at all levels of development and provide for those members who enjoy either performing or watching both the more traditional aspects of bush poetry and the modern, more humorous approach that has helped to expand the popularity of our genre.

We extend our heartfelt appreciation to all festival and competition co-ordinators and their committees for the work they are doing towards preserving, maintaining and expanding our unique cultural heritage through oral and written, bush poetry, yarns and storytelling.

This month we say Thank You to ...

Jan Morris - convener of the Blackened Billy Verse Competition.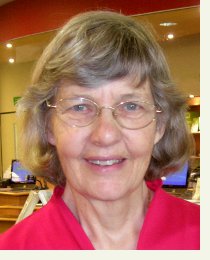 Jan Morris is the convener of the Blackened Billy Verse Competition and former convener of the Essential Energy Tamworth Bush Poetry Competition, now the 'Golden Dampers' under the auspices of the ABPA.

The Tamworth Poetry Reading Group came up with the idea of, firstly, running a performance competition for bush poets as part of the Tamworth Country Music Festival in 1987, then a written competition for verse in 1991. Jan says, "It was exciting to be around and be part of those early days of the modern bush poetry movement.

"When I was co-opted to help run the performance competition in the early days, I didn't expect to have the whole organising job dropped in my lap. But, no sooner had I got that learning curve mastered than, kerplop, the Blackened Billy landed in my lap too!

"And here, many years later I am still working away with Bush Poetry. I am back to being a "helper" at the "Golden Dampers", as the performance competition is now called, which is fine, except for one thing. I really do miss the contact with the poets. I came to know so many wonderful people and I really appreciate their friendship and the support they gave me over all those years.

"But I am glad the ABPA has taken the performance competition over and I really appreciate the way Graeme Johnson has taken on the organiser's job with such skill and dedication to detail. I feel the competition is in good hands.

"My own hands are still firmly on the Blackened Billy. The ABPA is now our sponsor and in 2015 we are celebrating our 25th anniversary. We are producing a book featuring all the 25 winners, which will be out in February 2015.

"There is a fair amount of work involved in promoting the "Billy", getting the word out all over Australia and even beyond our shores. Each year, entries come from some of our top writers, as well as from raw beginners who we always encourage to 'have a go'.

"I have great admiration for our judge, Keith Jones. I think we make a good team and that we can continue for a long time to help keep bush poetry alive and relevant in our rapidly changing world." We certainly hope so too Jan.

The Blackened Billy and Golden Damper competition details are shown in Events.



Member Achievements – Max and Jacqui Merckenschlager
The ABPA also wishes to acknowledge the achievements of members who specialise in specific areas which help to promote the cause of the ABPA and of Bush Poetry in general.

SPECIAL ACHIEVEMENTS – Max and Jacqui Merckenschlager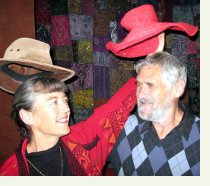 Max Merckenschlager began writing poetry with rhyme and metre in 1997, after being successful in the Snowy Times 'Another Banjo' competition. He recalls, "the thoughtful choice of language of Paterson, in particular," and he has endeavoured to follow his example. "This is what has set the work of old masters 'up there' among today's gifted writers."

Max and his wife Jacqui remember the camaraderie of many bush enthusiasts during their days of organising and running Murray Bridge's 'SA Stumpy Awards' and they have been involved in the organisation of local poetry and song events each year since then.

Both Max and Jacqui have written for Ginninderra Press anthologies including the lovely little celebration of Sir Hans Heysen's art "That Which My Eyes See." They launched their own book 'Captured Moments' as part of SA Art's 'Ripples' Program in 2010 and included a play and excerpts from a co-written musical.

Jacqui's poetry is free verse with a strong sense of the lyrical. Her topics include social and environmental issues. She has been invaluable in assisting Max with judging poetry and song at Tamworth in 2013, and in co-editing Award Winning Bush Verse and Stories, published by Melbourne Books which won the Australian Bush Laureate Award in Tamworth in 2012.

Max's songs have had success and his many major awards for bush poetry include 7 wins including 4 statuettes between 2004 and 2011 at Grenfell, Dubbo's Rolf Boldrewood Literary Award and Tamworth's Bush Laureate award for published poem of the year. He has received 3 ABPA national awards for championship poems.

Although health is more of an issue now, Max and Jacqui feel that "…maybe this will mean there will be more travel opportunities ahead to visit many of these widely spaced and interesting Australian towns and cities!" So watch out for this talented pair around the Aussie track.


See previously featured achievers.