Membership
Membership Information
Forms and Electronic Subscriptions



On This Site

Register of Modern Bush Poets
Many Poets have products and services available
_________________

Roll of Honour
Australian Bush Poetry Champions
and ABPA executive members
_________________

Multimedia
See and hear some of our
modern Bush Poets
_________________

Yarn Spinning
Poets often tell yarns too.
Read some great Aussie yarns
_________________

ABPA Strategic Plan
_________________

2016 ABPA Committee
ABPA Committee
Executive
President - Tom McIlveen
Vice President - Hal Pritchard
Secretary - Rhonda Tallnash
Treasurer - Shelley Hansen
Committee Members
Robyn Sykes
Carol Reffold
John Peel

ABPA State Delegates
Qld - Cay Ellem
NSW - Rob Christmas
Vic - Jan Lewis
Tas - Philip Rush
SA - Bob Magor
NT - Lance Lawrence
WA - Irene Conner
Magazine Editor - Neil McArthur
Webmaster - Gregory North

Welcome to the ABPA website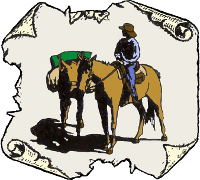 WELCOME, membership of the Australian Bush Poets Association (ABPA) is comprised of writers, performers and individuals who are interested in bush poetry and enjoy written and live stories in rhyme and metre. If you have an interest in this piece of Australian culture called Bush Poetry, you are welcome here.

Aims
The objectives of the Australian Bush Poets Association is to foster and encourage the growth of Bush Poetry in Australia. By definition, Australian Bush Poetry is metred and rhymed poetry about Australia, Australians and/or the Australian way of life.

Membership
To join the Australian Bush Poets Association and receive our bi-monthly magazine, go to our Membership page.

The ABPA keeps in touch with our members through this web-site (and forum) and our bi-monthly magazine of Bush Poetry news, events, results of written and spoken competitions as well as samples of contemporary bush poetry. Many members have books, CDs and other products. These can be advertised in the magazine. For rates, click here. The dealine for ads and other content for the magazine is the 22nd of the month preceding publication. Magazines are published at the beginning of February, April, June, August, October and December.



Check out our Facebook page.


New Victorian State Champions - Man From Snowy River Bush Festival
Performance - Lynden Baxter and Sue Pearce Written - Brenda Joy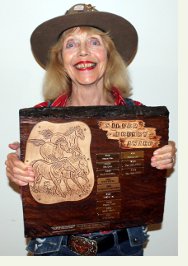 From 31st March to 3rd April, Corryong came alive for the Man From Snowy River Bush Festival, combining the ABPA Victorian State Championships. Here's a selection of photos with thanks to Upper Murray Photography's Jennifer Fennell.





Lawrie Sheridan Encouragement Award Novice performance section
winner Lisa Ride winner Ian McDonald



Man From Snowy River recital winner Barry Tiffen

__________________________________________________
See previously featured poets.

See previously featured achievers.