Membership
Membership Information
Forms and Electronic Subscriptions



On This Site

Register of Modern Bush Poets
Many Poets have products and services available
_________________

Roll of Honour
Australian Bush Poetry Champions
and ABPA executive members
_________________

Multimedia
See and hear some of our
modern Bush Poets
_________________

Yarn Spinning
Poets often tell yarns too.
Read some great Aussie yarns
_________________

ABPA Strategic Plan
_________________

2016 Review of Competition Package
and Strategic Plan
_________________

2017 ABPA Committee
ABPA Committee
Executive
President - Gary Fogarty
Vice President - Ray Essery
Secretary - Meg Gordon
Treasurer - (vacant)
Committee Members
Tom McIlveen
Bill Gordon
Max Pringle

ABPA State Delegates
Qld - Mick Martin
NSW - Rob Christmas
Vic - Jan Lewis
Tas - Philip Rush
SA - Bob Magor
NT - Lance Lawrence
WA - Irene Conner
Magazine Editor - Neil McArthur
Public Officer - Penny Broun
Facebook Editor - Jan Lewis
Webmaster - Gregory North

New President Gary Fogarty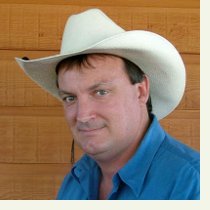 At the 2018 ABPA Annual General Meeting, Gary Fogarty was elected as our new Association President.
Gary has many ideas to refresh the organisation and bring back the fun to bush poetry. Watch this space and your magazine for more information.
Outgoing President's Report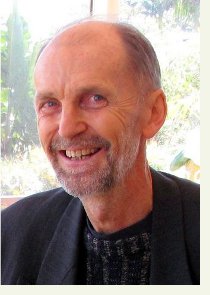 Greetings to all fellow ABPA members and web readers .
Tamworth Country Music Festival 2018 and our Annual General Meeting has come and gone for another year, with a subsequent changing of the guard and a new look committee for the upcoming year. Following my recent eye dilemmas and rehabilitation, I am gratefully handing the reins over to our incoming President Gary Fogarty, whom I believe will make an excellent committee and executive leader, (and reputedly from all accounts, still has his 20/20 vision). He has my total support and I will be remaining on the committee to help in any way I can. I would like to take this opportunity to thank outgoing committee members for their outstanding contribution in 2017 and welcome back existing members Vice President Ray Essery, committee member Max Pringle, state delegates....Rob Christmas, Bob Magor, Phillip Rush, Jan Lewis and Irene Conner. Welcome to new incoming state delegate Mick Martin for QLD and new committee member Bill Gordon from WA...and of course, last but not least, our wonderful incoming West Australian entrepreneurial organiser extraordinaire, secretary Meg Gordon...What a team !!!
Bush Poetry is alive and well in Tamworth! Great crowds attended all of the venues and Saint Edwards Hall once again proved that persistence pays. The numbers are increasing as the word spreads through word of mouth, and we are getting new blood turning up to compete in the Frank Daniel awards, with a few newbies even being persuaded to compete in the Golden Damper awards. We have picked up new ABPA members and encouraged up and coming performers to get up and have a go. These are the poets and performers of the future and if we don't continue to foster bush poetry at grassroots level, it is going to wither and fade away. A huge Thankyou to all the members, judges , collators, tea ladies and raffle sellers who helped out and supported us at St Edward's Hall to make the Golden Damper, the Frank Daniel Awards , the Poettes and the Writing and Performing Workshops an outstanding success...special thanks to Meg Gordon, Trish Anderson, Penny Broun and Ray Essery ! Thankyou to all members who so kindly donated raffle prizes and to all those who sold tickets . We have managed to top up dwindling ABPA coffers this year and financially support the Golden Damper without a sponsor. Well done!
Thankyou also to Bill Kearns for helping me with the writing workshop, and to Jack Drake and Rhonda Tallnash for performance workshop. Both workshops proved to be very successful, with two participants claiming they were the best that they had ever attended.
That's all from me... here's to a wonderful year of 2018 !
Yours In Poetry...Tom McILveen.

Welcome to the ABPA website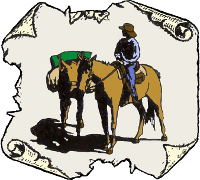 WELCOME
, membership of the Australian Bush Poets Association (ABPA) is comprised of writers, performers and individuals who are interested in bush poetry and enjoy written and live stories in rhyme and metre. If you have an interest in this piece of Australian culture called Bush Poetry, you are welcome here.

Aims
The objectives of the Australian Bush Poets Association is to foster and encourage the growth of Bush Poetry in Australia. By definition, Australian Bush Poetry is metred and rhymed poetry about Australia, Australians and/or the Australian way of life.

Membership
To join the Australian Bush Poets Association and receive our bi-monthly magazine, go to our Membership page.

The ABPA keeps in touch with our members through this website (and forum) and our bi-monthly magazine of Bush Poetry news, events, results of written and spoken competitions as well as samples of contemporary bush poetry. Many members have books, CDs and other products. These can be advertised in the magazine. For rates, click here. The deadline for ads and other content for the magazine is the 22nd of the month preceding publication. Magazines are published at the beginning of February, April, June, August, October and December.



Check out our Facebook page.


Meet a Poet - Keith (Cobber) Lethbridge
2017 Male Australian Bush Poetry Champion and winner of both Golden Damper Awards and Frank Daniel Award at the 2018 Tamworth Country Music Festival!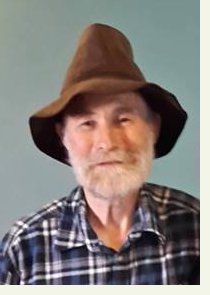 Early in 1963, at the age of 16, Cobber (Keith Lethbridge Snr) began work as a farm hand on the Ord River Scheme. At that time the East Kimberley was sparsely populated, remote from hustle or bustle. An ideal place for pursuing his hobby of writing bush verse!

Cobber's working life then took him the length and breadth of WA, giving him a close up and personal view of many rugged bush characters and fascinating situations, both humorous and sad.

Using traditional rhythm and rhyme, Cobber's verse follows the natural speech patterns of the Australian language.

Keith is well respected throughout the Bush Poetry community and he has had many successes including winning the iconic, 2009 Bronze Swagman Award, Winton, Queensland, for written verse with his poem Gallipoli and the 2017 Australian Male Championship, Toodyay, West Australia for performance. His latest achievements were at the Tamworth Country Music Festival where he won the ABPA Golden Damper Award for both the performance of original poetry and the performance of contemporary poetry sections. Keith was also the winner by audience voting of the Frank Daniel Award for performance.

With retirement fast approaching, there's nothing he likes better now than sharing a campfire and a billy of tea with a few old mates. Then, of course, a little bit of bush music and a rhyme or two completes the scene.


See previously featured poets.




Member Achievements - Catherine Lee, 2018 Blackened Billy Winner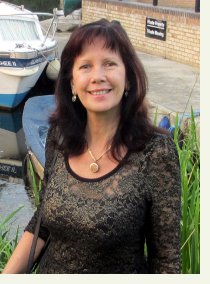 This year's winner of the prestigious Blackened Billy Award for written bush poetry is Catherine Lee.

Catherine is a freelance professional proof reader and editor who has lived in many exotic locations in recent years. She has always loved poetry with rhyme and metre, and has been writing in this style for as long as she can remember. As a child she performed in poetry recitation competitions, but this is not something she continued as an adult, preferring instead to concentrate on the writing.

She began entering competitions in 1994, but it was while living in Papua New Guinea in the late nineties that she was asked to share her poetry in public for the first time, reading to a group of mostly Australians. Their response was so positive that she was persuaded to self-publish a small book which she subsequently sold at the local market. Meanwhile, over the years she has had some articles, poetry and short stories published in magazines within Australia, PNG, the Philippines, Singapore and Bangkok.

Traditional style poetry is her first love however, and Catherine has won many awards for her writing including the Blackened Billy, the Bryan Kelleher Literary Award for two consecutive years as well as a nomination for the Australian Bush Laureate Awards.

Catherine is host editor of the International Xpressions and Famous Poets' Birthdays pages for FreeXpression, and a keen promoter of traditional Australian verse overseas whenever opportunities arise. As well as writing, reading and playing the piano, she feels travel has greatly enriched her life and considers it an enormous privilege to experience such diverse cultures and locations and meet so many different people. These experiences, along with memories of her own culture and surroundings, provide her with inspiration.

Catherine says she can be a bit of an idealist at times, but she truly believes that a smile speaks all languages and poetry and music speak directly to the heart and soul.

See Catherine's 2018 Blackened Billy winning poem here.


See previously featured achievers.


Tamworth Country Music Festival Action
Read Meg Gordon's Tamworth report here.



A full house for the Golden Damper finals at St Edwards Hall (courtesy of Tom McIlveen)



Golden Damper finalists (courtesy of Manfred Vijars)
L-R Bill Gordon, Greg Dunn, Tom McIlveen, Tom O'Connor, Heather Searles, Paddy O'Brien, Cay Ellem, Jacqui Warnock, Catherine Boomer, Anita Reed, Mick Martin, Mal Beveridge, Keith Lethbridge.



Golden Damper place-getters: Anita Reed, Jacqui Warnock, Catherine Boomer, Keith Lethbridge (courtesy of Manfred Vijars)



Tom and Susan performing at the ABPA show at Tamworth Gardens.