Membership
Membership Information
Forms and Electronic Subscriptions


New Anthology On Sale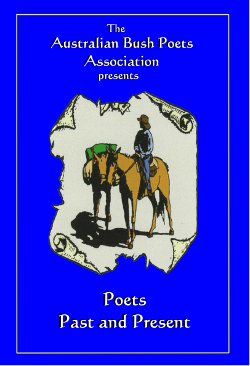 New anthology of ABPA poets past and present is now on sale $28 posted (within Australia).
A Who's Who of modern bush poetry.
62 poets, 192 pages.

More information here.


On This Site

Performance Survey for Members
MSWORD     PDF
_________________

Register of Modern Bush Poets
Many Poets have products and services available
_________________

Roll of Honour
Australian Bush Poetry Champions
and ABPA executive members
_________________

Multimedia
See and hear some of our
modern Bush Poets
_________________

Yarn Spinning
Poets often tell yarns too.
Read some great Aussie yarns
_________________

ABPA Strategic Plan
_________________

2016 Review of Competition Package
and Strategic Plan
_________________

2017 ABPA Committee
ABPA Committee Executive
President - Gary Fogarty
Vice President - Ray Essery
Secretary - Meg Gordon
Treasurer - Janine Keating
Committee Members
Tom McIlveen
Bill Gordon
Max Pringle
Bob Kettle

ABPA State Delegates
Qld - Mick Martin
NSW - Rob Christmas
Vic - Jan Lewis
SA - Bob Magor
WA - Irene Conner
NT - Kevin McCarthy
Magazine Editor - Neil McArthur
Public Officer - Penny Broun
Promotions Officer - Brenda Joy
Facebook Editor - Jan Lewis
Webmaster - Gregory North

 President's Report Oct-Nov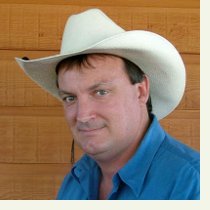 SURVEY FORMS
:- a survey form was placed in the last Magazine and is available on this website [see above under 'On This Site'], it's designed to provide valuable information to guide future decisions. It's main focus is to develop a fair procedure for selecting poets to fill the many enquiries the ABPA get for
PAID
performance engagements. If you wish to be considered for these
PAID GIGS
, then you need to fill in a survey form. The ball's in your court.
Since taking on the role of President, I have spoken to members at every opportunity and these communications have been invaluable to me. It is obvious from these conversations that most of our membership view the Bush Poetry World through a filter of 'how it effects me", very few take the time to stand back and consider the bigger picture. I will endeavour to paint a picture of what I believe the ABPA should look like.
The Bush Poetry world is a bit like a ladder, feet on the ground, with many rungs along the way to the top. Like all ladders the object of those starting off, should be to make it to the top. Without the bottom rungs, nobody can get a start so we need to make sure that there is a starting point for all new poets. This is happening with Competitions and walk-up opportunities at many Festival and events.
Depending on a range of factors from, commitment, dedication, work ethic, talent, opportunity, health, family life, occupation etc many poets (in fact the majority) will stop climbing and step sideways onto a platform they feel comfortable with. We need to cater for these people with things like Bush Poetry Clubs etc that will allow them to get their fix of Bush Poetry and remain as part of our community. There is absolutely no shame for what level people choose to step onto a platform.
Others will keep climbing, and all at different rates, some will literally run up the ladder right to the top while others will be much slower, and both are okay. What is not okay is those who run out of steam, but refuse to step onto one on the platforms and thereby creating a roadblock to others making their way up the ladder. Ego, envy, jealousy and a refusal to recognise their own limitations may lead people to behave like human roadblocks, and it causes our industry a lot of damage.
Those who make it to the top, provide a very important function that assists
ALL
the other levels on the ladder, they provide something for everyone to aspire to, they provide the public face of our genre, these are the people that attract the vast majority of new audiences and assure that the opportunities for competitions and walk–ups and Poetry Groups get to happen. Without this Top Level flourishing and being successful, no new poets will be inspired to start. Walk-up opportunities are a result of festivals having a strong professional Poets Breakfast and would disappear without them. Our very Association, while endeavouring to deliver for all sections of the Bush Poetry World was started by the poets at this top level seeing the need and doing something about it.
I have not forgotten, by the way, those in our membership who are not practicing poets but either form an important part of our audience or assist in staging some of our poetry events, their needs cannot be ignored either.
I make no apology for saying that for the last decade our Association has become 'Competition Heavy' ignoring many other sectors of our membership in the process. We have developed a very unhealthy obsession with Competition. Competitions are important, but they are not the only game, or even the main game, in Bush Poetry.
We need to support, and respect our top level poets, not to do so shortens the ladder and reduces the amount of new people who will ever start the climb, simultaneously reducing the amount of opportunities for those who stepped onto one of the platforms along the way. Unfortunately the ABPA has lost the support of many of our best poets who have had their opinion, experience and talents ignored, abused and denigrated on the many occasions they have tried to guide the ABPA. If we continue cutting adrift all this experience and talent, then I believe we will have a life expectancy of just a few years.
Now on a brighter note I believe we can turn our fortunes around, because I'm optimistic about the fact that if we put good quality poets in front of audiences, we will get great results. The Committee this year has made some courageous changes that will serve us well in the future and ensure we promote the 'right' sort of entertaining poets. This has been about cleaning up the mess of rules and regulations that we inherited, it's been difficult and time consuming, but we are nearing an end. This will then allow us to investigate new, innovative and exciting ways of making our genre relevant and sought after by audiences and practiced and enjoyed by our members for the right reasons.
The divisions, that we ourselves have created, in our small membership are hobbling us, ridiculous divides along the lines of 'written poet', 'performing poet' need to be completely removed from our conversations. Both Written and Performance Bush Poetry needs an audience, they both need to 'entertain' that audience if we wish to have a brighter future, both require good rhyme and metre (although performance techniques will mean that good metre means slightly different things in each case) and both need to tell great stories. Suggestions that performance poetry is dumbing down the genre are both incorrect and insulting. The single most common complaint I have received while in the Presidents chair has been in regard to how 'boring' many of our written competition winning poems are.
Please take the time to look seriously at the 'bigger picture' regarding the current state of Bush Poetry and the potential future that awaits us. We can all make a difference.
Gary Fogarty (0417 723 400)                                                                                                                          
Welcome to the ABPA website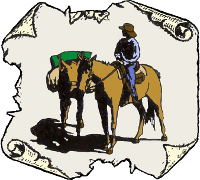 WELCOME
, membership of the Australian Bush Poets Association (ABPA) is comprised of writers, performers and individuals who are interested in bush poetry and enjoy written and live stories in rhyme and metre. If you have an interest in this piece of Australian culture called Bush Poetry, you are welcome here.

Aims
The objectives of the Australian Bush Poets Association is to foster and encourage the growth of Bush Poetry in Australia. By definition, Australian Bush Poetry is metred and rhymed poetry about Australia, Australians and/or the Australian way of life.

Membership
To join the Australian Bush Poets Association and receive our bi-monthly magazine, go to our Membership page.

The ABPA keeps in touch with our members through this website (and forum) and our bi-monthly magazine of Bush Poetry news, events, results of written and spoken competitions as well as samples of contemporary bush poetry. Many members have books, CDs and other products. These can be advertised in the magazine. For rates, click here. The deadline for ads and other content for the magazine is the 22nd of the month preceding publication. Magazines are published at the beginning of February, April, June, August, October and December.



Check out our Facebook page.


Meet a Poet - Caroline Tuohey
Caroline Tuohey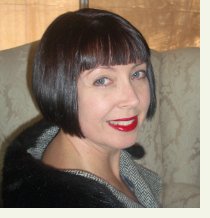 The Story So Far……I grew up in a family where reading was important and books were a constant companion. I always enjoyed writing so completed a correspondence course in creative writing after I finished university.

I have lived in Melbourne, Canberra, Griffith, Armidale and Darlington Point. I currently divide my time between Armidale and Darlington Point.

I have had fiction and non-fiction published in anthologies, magazines, newspapers and online.

My first rhyming picture book is called 'Climb'. It was published with Little Steps Publishing in July 2013. It is a story celebrating adventurous play and childhood imagination for children up to the age of six. It was honoured as a finalist in the 'Children's Picture Book: Softcover Fiction' category of the 2014 International Book Awards.

My second rhyming picture book is called 'Forest Wonder'. It tells the tale of a forest party the creatures share on a moon-lit night. It celebrates the wonders in nature. It also allows children to enjoy the wonder of magic and imagination. It received First Place in the 'Children's Picture Book: Softcover Fiction' category of the 2016 International Book Awards and received Second Place in 'Picture Book: Five Years & Younger' category of the 2016 Royal Dragonfly Book Awards.

My third picture book is called 'Boof goes to Beauty School' and is illustrated by the very talented Kim Feint. It is now available.

My fourth picture book will be due out mid 2019 and has a Christmas theme. It's being published by Little Pink Dog Books.

In March 2013 I entered the world of bush poetry by performing at the John O'Brien Festival and received the Jim Angel Award for Best Performance of an Original Poem. Since then, I have gone on to write, perform and compete on the bush poetry circuit and also at social and corporate functions.

I have a self-published book of my bush poetry called 'Riverina Rain and other poems'.

My children's stories and poems have been published in literary journals, namely The School Magazine (Australia) and The Looking Glass (Ireland), The Caterpillar (Ireland) and the Australian Children's Poetry website.

I enjoy speaking at schools and helping students with their writing goals. I also perform my poetry at corporate and social events.

To learn more about me and my writing, please visit my website or contact me on 0428 675 743.
Caroline on Facebook
Facebook Forest Wonder
Facebook Boof goes to Beauty School


See previously featured poets.



Member Achievements - Greta Sullivan
Greta Sullivan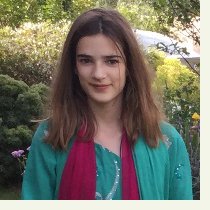 Greta Sullivan is fourteen. She lives in the rural setting of Kyabram in Victoria. She enjoys reading, writing, growing vegetables, and learning about other cultures and religions. Her favourite subject is English. Greta would like to be an author when she finishes school "…or maybe even sooner…".

Greta is the current holder of the Frank Daniel Encouragement Award which was set up by the ABPA to encourage our young writers and performers.  

Her poems have been published in the Australian Literary Magazine, Free XpresSion, in the ABPA Magazine and on poetry websites throughout the country.






See previously featured achievers.



Festival Action
2018 Annual Milton-Ulladulla Junior Written Poetry Competition, Milton NSW.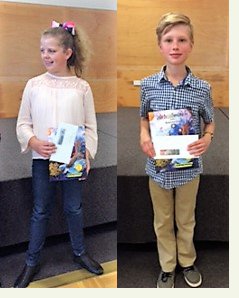 Place-getters Zara Clegg and Thomas Squires

Thanks to John Davis for organising this great annual event and providing the photos. Results here.

____________________

The 2018 Bronze Swagman Book of Verse is now available.





Poets selected for inclusion in the 2018 book are:
Jim Kent
Shelley Hansen
Geof Grundy
Hugh Allan
Chris Taylor
Tom McIlveen
Tim Borthwick RIP
Brenda Joy
Patricia Coy
Darcy Lloyd
Tony Hammill
Yvonne Harper
Terry Piggott
John Roberts
Steve McGinnis
Peter Rich
Jet Jones
Derek Bland
Keith Lethbridge
Leonie Parker
Mrs Jill Mary Gold
Shelley Hansen
Donald Crane
Donald Adams
Peter White
Marco Gliori
Robyn Sykes
Elizabeth Tobal
Lyle Arnold
Jack Drake
Peter O'Shaughnessy
Peg Vickers
Jan Craig
Tom McIlveen
Patricia Russell
Helen Harvey
Valerie P Read
Mr Graeme Johnson
Val Wallace
Some poets have multiple poems in the book. 

Copies are now available for general sale.

Entries for the 2019 48th annual Bronze Swagman Award for Bush Verse are now open with information here.

____________________

2019 Tamworth Country Music Festival Golden Damper Performance Poetry Competition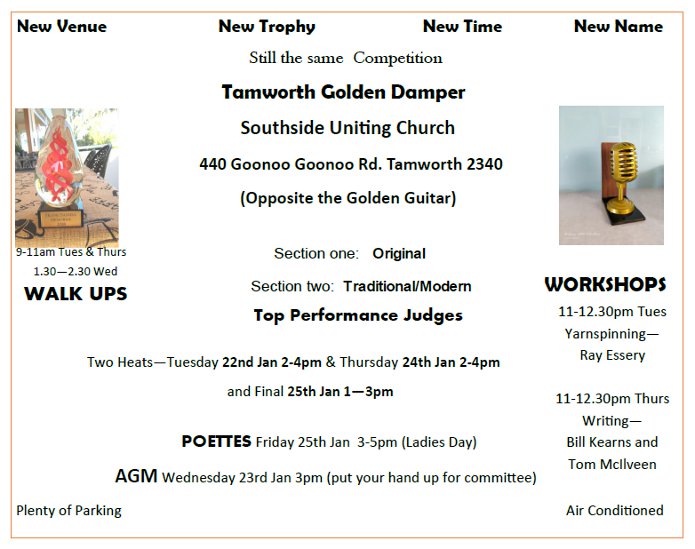 More information here.