Welcome to the ABPA web-site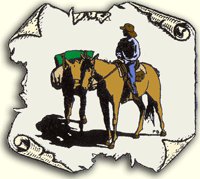 WELCOME, membership of the Australian Bush Poets Association (ABPA) comprises of writers, performers and individuals who are interested in bush poetry and enjoy written and live stories in rhyme and metre. If you have an interest in this piece of Australian culture called Bush Poetry, you are welcome here.
Aims
The objectives of the Australian Bush Poets Association is to foster and encourage the growth of Bush Poetry in Australia. By definition, Australian Bush Poetry is metred and rhymed poetry about Australia, Australians and/or the Australian way of life.
Membership
To join the Australian Bush Poets Association, download an application form in |*| .DOC FORMAT |*| or |*| .PDF FORMAT |*|, then email the completed form , or post it with the fee to the address on the form.
The ABPA keeps in touch with our members through this web-site (and forum) also a bi-monthly magazine of Bush Poetry news, events, results of written and spoken competitions as well as publishing contemporary bush poetry. Many members have books, CDs and other products. These can be advertised in the magazine. For rates, contact the Editor.
Maniototo (New Zealand) Bards, Ballads and Bulldust Festival 2013
Bush ballad poetry is definitely alive and well in New Zealand! After attending the annual Bards, Ballads and Bulldust Festival (fantastic name!) in the Maniototo region of Central Otago, held from 17th to 19th May, I am delighted to be able to confirm this fact and report on the enormous success of what was a thoroughly enjoyable weekend of music and poetry.
This year's festival was another triumphant success. The two pubs in town, The Ancient Briton and The Royal, were well prepared for the influx of visitors and daily performances with roaring log fires, superb food and of course copious amounts of excellent New Zealand wine, as were the local pubs in nearby Ranfurly, Oturehua, Waipiata and Danseys Pass. Special performances were also held at the Chalet Rest Home in Ranfurly, which delighted residents and moved many to tears.
I encourage any of you who love the traditional ballad style of poetry to note this annual festival as an event worthy of support. New Zealand is a perfect country to explore by car, and timing a road trip holiday to coincide with this would be well worth your while as you venture inland to cross the open tussock grasslands of the Maniototo region. Alternatively, you could just fly across 'The Ditch' for the weekend!
Let's foster stronger ties between Aussie and Kiwi bush balladeers and celebrate our wonderful similarities of culture, land, history, down to earth attitudes, freedom, and sheer love of life. Mark it in your calendars for next year and I'm sure you'll enjoy as much I did, all the bards, the ballads and the bulldust!
- Catherine Lee

Outside the Ancient Briton Hotel

Catherine Lee with fellow ABPA member and performance poet Peter Mace

Dave Hart and Phil Garland perform at The Royal Hotel

Martin Curtis calls the dances, joined onstage by many!
More of Catherine Lee's report and pics in the ABPA magazine.
2013 WINTON JUNIOR BUSH POETRY FESTIVAL

Winton has just hosted another successful Junior Bush Poetry Festival - their 18th!
To see more than THREE HUNDRED performances of bush poetry performed by school age children, would warm the cockles of Banjo's heart. So how apt that the home of Banjo's Waltzing Matilda is showing the way for our future poets.

_______________________________________________
_______________________________________________
_______________________________________________
_______________________________________________
Participating schools are ...
Aramac State School,
Barcaldine State School,
Longreach School of Distance Education,
Longreach State School,
Muttaburra State School,
Our Lady's School, Longreach
St Patrick's, Winton
Winton State School
WELL DONE TO ALL