Membership
Membership Information
Forms and Electronic Subscriptions



On This Site

Register of Modern Bush Poets
Many Poets have products and services available
_________________

Roll of Honour
Australian Bush Poetry Champions
and ABPA executive members
_________________

Multimedia
See and hear some of our
modern Bush Poets
_________________

Yarn Spinning
Poets often tell yarns too.
Read some great Aussie yarns
_________________

ABPA Strategic Plan
_________________

2015 ABPA Committee
ABPA Committee
Executive
President - Hal Pritchard
Vice President - Manfred Vijars
Secretary - Brenda Joy Pritchard
Treasurer - Gregory North
Committee Members
Robyn Sykes
Carol Reffold
John Peel

ABPA State Delegates
Qld - Wally Finch
NSW - Tom McIllveen
Vic - Jan Lewis
Tas - Philip Rush
SA - Bob Magor
WA - Irene Conner
Magazine Editor - Neil McArthur
Webmaster - Gregory North

President's Report, Jun-July.
Sadly, the ABPA has lost another of its finest sons. Milton Taylor died on 16th May and the whole ABPA community went into mourning. Tributes to Milton as a poet and as a man have flowed in and many are featured here and in the
ABPA magazine. He will be greatly missed but never forgotten.
On a brighter note, it was wonderful that, after three years, we had the ABPA National Championships in conjunction with
The Man from Snowy River Festival
in Corryong, Victoria. As featured on this website, this means that we now have new Australian Champions for Performance and Written. Also, special is that we also have a Junior Australian Champion. Thanks go to Jan Lewis and to the dedicated team for successfully running the National Championships and congratulations to the winners and all the competitors who made the various aspects of the festival so memorable.
They say that you should go to the MFSR Festival at least once and Brenda and I were pleased to be able to do so as President and Secretary. It was wonderful to experience the atmosphere of Corryong and to meet with more of Australia's wide-spread family of poets. It did become clear, however, that it is imposing a strain on the hardworking organisers to run an ABPA Championship in conjunction with an already full schedule of festival events. We will be seeking submissions from co-ordinators throughout Australia, who are not so over-loaded with in-place commitments, to hold the next Nationals in 2017. It may be that the Nationals are held bi-annually in future. The ABPA does need to have one premier showcase event annually and for 2016, as voted at the AGM, efforts and funding will go towards the
ABPA Golden Damper Awards
in Tamworth.
A heartfelt aspect of the 2015 Nationals was the presentation of the inaugural
Frank Daniel Encouragement Award
. Corryong unearthed some very talented juniors who will, hopefully carry the banner forward into the future.
Congratulations to the trophy winner Caitlan Klippel and to Jan and all who are encouraging the development of poetry through school visits and through emphasis on across age junior written and performance components at the
MFSR Festival.
There are many innovations being trialled at festivals and events, in particular the beginnings of digital components in
performance competitions. It is felt that this will be part of the future and that the ABPA needs to be involved in the initial stages of this development with the aim of setting up helpful guidelines. Vice President Manfred Vijars and
State Delegate Wally Finch will be working towards this.
With respect to the relevance of performance bush poetry, confirming what Brenda and I discovered on our journey, it has now been tabulated that 60% of those who are on the road in recreational vehicles of various description, are aged between 35 and 54. The term 'grey' is becoming somewhat obsolete as more and more 'younger' people decide that it is time to explore our great land. Our potential to reach to more areas of the age spectrum via travellers is
increasing year by year. We are still exploring all the ways possible to convert this widening exposure into membership of the ABPA. The ABPA gives the assurance that the genre itself fulfils the purpose of our organisation to
uphold and expand the tradition and language that is our foundation and not to become submerged in the mainstream of festival entertainment. It is always a matter of 'going with the times' but also of maintaining and
taking forward the basic principles and culturally significant factors unique to our craft. We are exponents of storytelling in rhyme and metre, and through yarns, about Australia, Australians, Australian history and the Australian way of life. It is up to us to make these facets appealing in whatever way we can.
It was of interest to see in a recent Australian newspaper, that a rhymed and metered poem by one of our highest regarded poets, was featured for the ANZAC theme and that there was also a collection of rhyming poetry and an
article with an opening quote supporting it.* Exposure such as this can only enhance our cause.
On the last leg of our 'around-Australia- trek, we linked up with the Australian Bush Balladeers at the Spirit of the Bush Festival in Boondooma, Queensland. The Balladeers add acoustic music to the 'poetry' but still retain the basic
requirement that lyrics must have Australian content. It was a very moving place to spend the commemorative day for one hundred years since ANZAC. Bards and balladeers fit well together in reminding us of who we are and where we have come from.
In poetry,
Hal
*
The Australian
– Saturday 2nd May, 2015.
Poem -- Bruce Dawe's
Gallipoli
. Article Geoff Page (beginning with a quote by Robert Frost 'Writing free verse is like playing tennis without a net.' Review of rhyming poetry collection by Jamie Grant.
Welcome to the ABPA website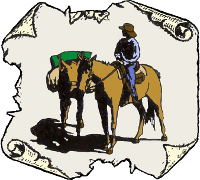 WELCOME, membership of the Australian Bush Poets Association (ABPA) is comprised of writers, performers and individuals who are interested in bush poetry and enjoy written and live stories in rhyme and metre. If you have an interest in this piece of Australian culture called Bush Poetry, you are welcome here.

Aims
The objectives of the Australian Bush Poets Association is to foster and encourage the growth of Bush Poetry in Australia. By definition, Australian Bush Poetry is metred and rhymed poetry about Australia, Australians and/or the Australian way of life.

Membership
To join the Australian Bush Poets Association and receive our bi-monthly magazine, go to our Membership page.

The ABPA keeps in touch with our members through this web-site (and forum) also a bi-monthly magazine of Bush Poetry news, events, results of written and spoken competitions as well as publishing contemporary bush poetry. Many members have books, CDs and other products. These can be advertised in the magazine. For rates, click here.



Check out our Facebook page.

Competition Package is now available with guidelines, judging and competition sheets, accredited judges list and application form and approved competitions list. If found necessary, these documents are open to amendment or changes as required following membership input and committee approval.

Roll of Honour lists Australian Bush Poetry Champions and ABPA Executive members since inception. There are also tributes to members who have recently passed on.



New Australian Champions
The ABPA now has new Australian Champions decided at the National Championships held in conjunction with the Man From Snowy River Festival in Corryong Victoria from 9th to 12th April 2015.

ABPA Female Performance Champion - Rhonda Tallnash of Violet Town, Victoria.
ABPA Male Performance Champion - Roderick Williams of Myrtleford, Victoria.
ABPA Written Champion - Tom McIlveen of Port Macquarie, NSW.
ABPA Junior Written and Performance Champion - Caitlan Klippel (age 13) of Corryong, Victoria.
Caitlan was also the worthy recipient of the inaugural Frank Daniel Encouragement Award which was not decided on the basis of her wins but on her overall contribution to performing poetry and to volunteering throughout the Man From Snowy River Festival. ABPA committee member Robyn Sykes presented the award on behalf of Frank's daughter, Catherine Daniel, and it was felt by all three judges (Robyn Sykes, Carol Reffold and Brenda Joy) that Frank would have been delighted to give encouragement to a junior poet who is not only a very talented writer but who is passionate about all aspects of bush poetry; a true champion of the future whose interest and zeal deserves encouragement.



Rhonda Tallnash - Female Performance Champion Roderick Williams - Male Performance Champion



Tom McIlveen - Written Champion Caitlan Klippel - Junior Champion & Frank Daniel Award winner



Meet a Poet – Ron Liekefett
Feature Poet - we are introducing our wonderful poets (both performers and writers) to newcomers and to the general public by featuring a different ABPA poet on the Website each month. Poets featured will come from the entire membership and may be professionals, semi-professionals or amateurs, but each will be a worthy role model to represent the ABPA membership.

Ron Liekefett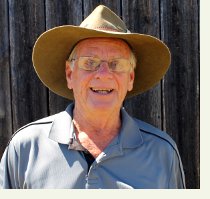 I was born and spent my first twenty two years in the Dalby area before moving to the Brisbane area in 1960. Although born to farming parents, I have spent my whole working life as a metal tradesman mostly in the vehicle building trade, constructing buses and coaches for some of Australia's leading transport operators.

My involvement in bush poetry came via my interest in Country music. I have had a fair degree of success over the years. Some include placings in Bard of the Outback, finalist at Winton on a number of occasions and the contemporary/modern section of the ABPA National Championship 2002. In 2005 in Charters Towers I won the ABPA National Championship. In the same year in Winton, I won the senior section of the Australian Yarn Spinning competition.

I retired from competition then and have only this year, 2015, resumed competition.
I recently competed in Tenterfield in the Oracles of the Bush for the title of Looming Legend which I was fortunate enough to win.

I have recently extended my interest to live theatre. Over the past 5 years I have been involved in 9 productions with 2 more planned for later this year. I have been married to my wife Janet for 54 years. We have 5 grown up family and 14 grandchildren. As long as my health remains good I will continue doing all the things that bring me satisfaction.

I have produced 2 Cds about 10 years ago, one of my own work and another on the poetry of Edward Harrington who I greatly admire.


See previously featured poets.



Meet Your Committee – Jan Lewis
Each month we will introduce a member or members of our hard working and dedicated committee.
This month we meet:

Victorian Delegate Jan Lewis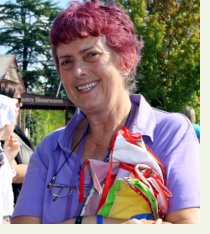 Jan's background in office work and volunteering on parent committees has
prepared her well for life in the Upper Murray where she says, "volunteers rule".

For 10 years she produced the Walwa World and for 15 years, 'Chatting with Emmy', a Corryong Courier weekly column promoting old fashioned values and adult learning. She values the lessons learnt from Walwa community where people know that they must pull together.

Jan's main community volunteer job is coordinating Poetry Events at Corryong's iconic Man from Snowy River Festival from 1996. At the 2011 festival she received a 'Local Legend' award honouring this commitment.

She is also Secretary of the Victorian Bush Poetry & Music Association, organising poetry events and representing Victoria on the ABPA Committee.

Jan started writing poems about rural life at Walwa in the Upper Murray in 1988. She published her first poetry book in 1995 and was a foundation member of The Snowy Mountains Bush Poetry Club when it started in 1996. Jan has a CD of poems 'Beyond the Gate' - and a book A Rural Woman's Reflections.
Email:

We are fortunate that Jan has turned her organisational experience towards the promotion of Bush Poetry.


See previously featured committee members.



Member Achievements – Geoffrey W Graham
The ABPA also wishes to acknowledge the achievements of members who specialise in specific areas which help to promote the cause of the ABPA and of Bush Poetry in general.

SPECIAL ACHIEVEMENTS – Geoffrey W Graham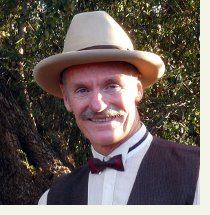 Geoffrey, as a youngster at Robertson NSW, grew up with a love for the bush fuelled by the frequent
recitations of Banjo et al from his father, Arch. After stints in boarding schools at Tamworth, and
Hurlstone in Sydney, Geoffrey did time at UNE at Armidale where he obtained a B. AG EC and Diploma in Education.

While lecturing in Farm Management at the Murrumbidgee College of Agriculture at Yanco, developing the skills of young people to go on the land, Geoffrey also produced his own revues, had his second rock 'n' roll band and followed in his father's footsteps, reciting the works of 'Banjo' Paterson et al. So developed two main passions: 1 Life as a performer, and 2 Helping others with their journeys.

In the early 80s, Geoffrey studied the art of acting and entertaining at the Victorian College of the Arts. On the completion of the course he dabbled in television, film and theatre. Geoffrey continued to perform his Dinkum Oz entertainment comprising a mix of comedy, music and of course verse. The performance arenas varied from school shows, to standup comedy, festivals and motivational talks. His acting, whip cracking, characterisations and down-to-earth style, allowed him to entertain a wide range of audiences. His entertaining emerged in locations as diverse as Aboriginal settlements in outback W.A, the Australian Embassy in Laos, the Wallaby restaurant in New York, the Funny Bone, Dallas, plus every state in Australia. Along the way he owned and ran his own entertainment restaurant, 'Dinkum Oz', (formerly Smacka's place) in North Melbourne.

In 1995 Geoffrey performed his self-devised one-man show 'The Man from Ironbark" in Winton in Queensland. The show, based on the life and works of 'Banjo' Paterson, received great acclaim from Australians from all walks of life. He now has a stable of themed one man shows, the most recent being 'Voices of War: an Anzac story' which he kicked off in Tamworth in January 2015.

He has constantly toured his self-devised Australiana productions throughout schools, clubs et al. These included Arts Council tours and workshops aimed at self-esteem issues, writing and performance skills.

Geoffrey has been called a 'folk comic', 'theatrical communicator' and since his entry into the world of Ironman events he's been given the tag 'Iron poet'. His sporting obsessions (martial arts) have taken him to Okinawa in 2014 and next October he'll be competing in the Hawaii Ironman.

Apart from entertaining and acting Geoffrey works as an MC, judges competitions, is the President of the BGBP (Bendigo Goldfields Bush Poets) and is proud of the fact that he was one of the founding members. He has produced several CDs and two books and has more in the pipeline.

See more about Geoffrey on his website.


See previously featured achievers.