Membership
Membership Information
Forms and Electronic Subscriptions



On This Site

Register of Modern Bush Poets
Many Poets have products and services available
_________________

Roll of Honour
Australian Bush Poetry Champions
and ABPA executive members
_________________

Multimedia
See and hear some of our
Modern Bush Poets
_________________

Yarn Spinning
Poets often tell yarns too.
Read some great Aussie yarns
_________________

ABPA Strategic Plan
_________________

2014 ABPA Committee
ABPA Committee
Executive
President - Hal Pritchard
Vice President - Graeme Johnson
Secretary - Brenda Joy Pritchard
Treasurer - Gregory North
Committee Members
Robyn Sykes
Carol Reffold
John Peel

ABPA State Delegates
Qld - Wally Finch
NSW - Tom McIllveen
Vic - Jan Lewis
Tas - Philip Rush
SA - Bob Magor
WA - Irene Conner
Magazine Editor - Neil McArthur
Webmaster - Gregory North

President's Report, Dec-Jan.
Sadly, we need to begin on another unhappy note. In September the ABPA lost two of its valued members. Barry Lake who was an ardent poetry supporter and keen performer and Bob Sanders who was a well-known and much admired Aussie 'character' and a great entertainer in competitions. They will be sorely missed around the bush poetry circuit and our condolences go to their families and to all who loved them.
At this time of year, when we are all preparing for Christmas events and possible family reunions, our hearts go out to all members who are experiencing loss or illness.
West Australian State Championships
The ABPA WA Championships were a great success and the report from Bill Gordon, the President of the WABPYS is on this site. It was a delight to be able to be there and to have received such a warm welcome. Thank you to all the West Australians for their enthusiasm, efficiency and hospitality. In Bill's words "The east–west divide might exist in politics, but it certainly does not in Bush Poetry."
Tamworth Country Music Festival
Following the suggestion from previous AGMs, we are putting out a one-page sheet to assist the public to find where bush poetry events are being held in Tamworth. On behalf of the committee, Robyn Sykes has compiled this sheet from the information she has received from performing poets who will be at the festival. This information sheet is on this site.
There are many wonderful shows being offered in Tamworth and we hope members will take the opportunity to see our poets there. In particular, to help the ABPA, we ask members to support the Golden Damper Competition at West Leagues Club and the various events at St. Edwards Hall.
As co-ordinator of the Golden Damper, Graeme Johnson has advised that to date the number of competitors is well down on previous years so please, consider entering this ABPA showcase competition to ensure that it can be kept going into the future.
Tom McIlveen is co-ordinating the bush poetry at St.Edward's hall on behalf of the ABPA. It is our aim that St.Edward's Hall should be a 'hub' for ABPA poets and supporters in Tamworth this year and we look forward to seeing you there many times throughout the festival and in particular to having your company at the fund-raising, get-together planned for Wednesday night, 21st January, following the AGM.
ABPA Annual General Meeting
The AGM will be held in St.Edward's Hall at 2:00 pm on Wednesday, 21st January, 2015.
Again, we urge all members attending the Tamworth CMF to come along to this meeting to have a say in how the ABPA is to go forward.
This year, we have had a dedicated and extremely hard-working executive supported by a very co-operative and helpful committee and by the state representatives. We have also been fortunate to have had a competent and willing webmaster in Gregory North and a real trouper in Neil McArthur who, despite trying personal times, kept the magazine running without a hitch. Thank you to you all.
At the AGM all executive, committee and state representative positions will be declared vacant and elections for 2015 will be held at the meeting. Being a member of the organising body requires energy and commitment but such people are needed to ensure the aims of the ABPA, to preserve and promote our unique Australian cultural heritage through rhyming poetry and storytelling, are achieved. The opportunity exists for YOU to be a part of the 2015 committee team. The required nomination form is on this site and has been enclosed as a flier in the ABPA magazine.
Nomination & Proxy Form
PDF
To all ABPA members and supporters of bush poetry thank you for your contributions to our worthwhile and enjoyable cause. I wish you a joyous festive season and a prosperous and healthy 2015.
In poetry,
Hal


Welcome to the ABPA website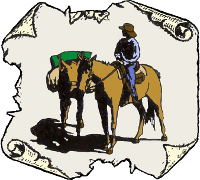 WELCOME, membership of the Australian Bush Poets Association (ABPA) comprises of writers, performers and individuals who are interested in bush poetry and enjoy written and live stories in rhyme and metre. If you have an interest in this piece of Australian culture called Bush Poetry, you are welcome here.

Aims
The objectives of the Australian Bush Poets Association is to foster and encourage the growth of Bush Poetry in Australia. By definition, Australian Bush Poetry is metred and rhymed poetry about Australia, Australians and/or the Australian way of life.

Membership
To join the Australian Bush Poets Association and receive our bi-monthly magazine, go to our Membership page.

The ABPA keeps in touch with our members through this web-site (and forum) also a bi-monthly magazine of Bush Poetry news, events, results of written and spoken competitions as well as publishing contemporary bush poetry. Many members have books, CDs and other products. These can be advertised in the magazine. For rates, click here.



Check out our Facebook page.

Competition Package is now available with guidelines, judging and competition sheets, accredited judges list and application form and approved competitions list. If found necessary, these documents are open to amendment or changes as required following membership input and committee approval.

Roll of Honour lists Australian Bush Poetry Champions and ABPA Executive members since inception.



Meet a Poet – Bob Pacey
Feature Poet - we are introducing our wonderful poets (both performers and writers) to newcomers and to the general public by featuring a different ABPA poet on the Website each month. Poets featured will come from the entire membership and may be professionals, semi-professionals or amateurs, but each will be a worthy role model to represent the ABPA membership.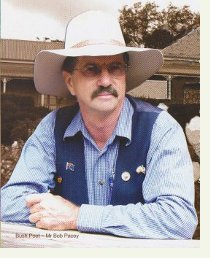 In full flow he can make a grown man cry at 10 paces and such is his versatility that those tears might be of laughter or despair. Bob Pacey, the Rockhampton region's best-known bush poet, has a verse stored in his memory for just about every occasion. Bob is a sixth generation Queenslander whose ancestors came to the area with the original settlers (the Archer Brothers) as stockmen and soon established themselves as one of the region's most influential pioneering families.

Having the achievements (amongst many others) of being the 2006 winner of Poets in the pub, Central Queensland representative Q150 Tour, Ipswich Poetry Performance Feast Finalist and Five times State finalist Queensland State Library Poetry Slam, it comes as a bit of surprise to learn that such a natural and prolific poet didn't pick up a pen until he was in his late 40s and didn't perform in public until 2002. But, as Bob says, "I can't imagine life without poetry now."

At 63, having written over 200 poems and with a repertoire of 100 or more committed to memory, Bob is in such demand that he can be found reciting in pubs, libraries, showgrounds, museums, markets and schools throughout Central Queensland and beyond. He is often asked to prepare topical comment for radio programs, festivals and public events.

Bob is passionate about spreading the Bush Poetry word and is always keen to assist in fundraising for a worthy cause like The McGrath Foundation, Helicopter Rescue, Flying Doctors Service and Riding for the Disabled, plus many others. Bob also spends a lot of his free time entertaining patrons at many of the region's respite care homes – something that brings himself and the inmates a great deal of satisfaction.

Bob is currently the resident poet/roustabout at Coolwaters Holiday village at Kinka beach where he entertains patrons with his regular campfires and buffet dinners.

In addition to his book – Bullshit, Bulldust and Bob which contains 65 of his most popular poems, Bob has four performance CDs available for purchase through


See previously featured poets.



Thank You Festival Co-ordinators – Eric Beer
We are very fortunate this year that bush poetry events will have included four State Bush Poetry Performance and Written Championships, held under the auspices of the ABPA. These championships are not run by the ABPA as an organization but by individual members who are willing to dedicate their time and energy to helping to present bush poetry as stand-alone events or through integrating it into other festival activities. In doing so, they hold Bush Poetry competitions basically in accordance with formats and guidelines that are still proving successful. These competitions foster camaraderie between poets at all levels of development and provide for those members who enjoy either performing or watching both the more traditional aspects of bush poetry and the modern, more humorous approach that has helped to expand the popularity of our genre.

We extend our heartfelt appreciation to all festival and competition co-ordinators and their committees for the work they are doing towards preserving, maintaining and expanding our unique cultural heritage through oral and written, bush poetry, yarns and storytelling.

This month we say Thank You to ...

Eric Beer - Co-ordinator of Dunedoo Bush Poetry Festival.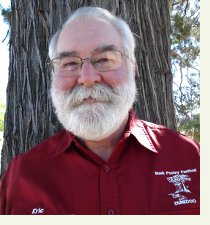 Dunedoo will be holding its 17th Bush Poetry Festival in March 2015. Dunedoo is a small country community of around 400 townspeople plus approximately 400 surrounding farm residents located at the junction of the Golden and Castlereagh Highways on the edge of the Talbragar River.

Eric Beer has sent the following report and we thank him for co-ordinating this very popular festival.

"I became Co-ordinator of the Dunedoo Bush Poetry Festival in 2012 after we (my wife and I) attended our first Saturday evening show and enjoyed it so much that my wife, Colleen asked "Could we help for next year?" – thinking we would be making sandwiches or something similar. But a few weeks later the President of the Dunedoo and District Development Group, Lloyd Graham, phoned and asked would I like to be the Co-ordinator, and as they say in the classics, 'the rest is history'.

Throughout the previous years, there have been only four Co-ordinators, and I must say that the general format of the weekend has run smoothly, so I found little need to change much. Our town layout and venues have suited the patrons admirably. Sometimes the weather is very suitable for the recent change to the indoor venues. We have a few major sponsors that contribute greatly to the wonderful prize money with some of the local smaller sponsors assisting with those little things that help the Festival function and become the success that it really has been in the past.

This is my third year and I am enjoying the position as we have a small but nonetheless strong group of 7 senior committee members who pull together, each doing their own speciality and working quite well as a whole."

The town of Dunedoo welcomes all to attend its 17th Bush Poetry Festival from 5th – 8th March, 2015 – see details in Events.



Member Achievements – Catherine Lee
The ABPA also wishes to acknowledge the achievements of members who specialise in specific areas which help to promote the cause of the ABPA and of Bush Poetry in general.

SPECIAL ACHIEVEMENTS – Catherine Lee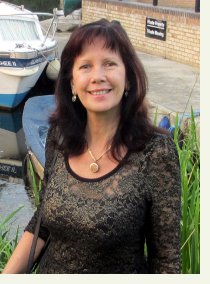 Catherine Lee has enjoyed a nomadic existence for years and as well as New Zealand and Australia has to date had the pleasure of residing in Papua New Guinea, Singapore, the Philippines, Indonesia, the Maldives and Thailand. Previously a PA, she is now a freelance professional proof reader/editor.

She has always loved poetry with rhyme and metre, and has been writing in this style for as long as she can remember. As a child she performed in poetry recitation competitions, but this is not something she continued as an adult, preferring instead to concentrate on the writing. She began entering competitions in 1994, but it was while living in Papua New Guinea in the late nineties that she was asked to share her poetry in public for the first time, reading to a group of mostly Australians. Their response was so positive that she was persuaded to self-publish a small book which she subsequently sold at the local market. Meanwhile, over the years she has had some articles, poetry and short stories published in magazines within Australia, PNG, the Philippines, Singapore, and this month in Bangkok. Traditional style poetry is her first love however, therefore a huge highlight was winning four major competitions in a row one year including the Blackened Billy, not least because she was also able to make it to Tamworth and meet many of her fellow poets in person. Another highlight was winning the Bryan Kelleher Literary Award for two consecutive years, and a third was a thrilling and very humbling nomination received as an Australian Bush Laureate contender.

Catherine is host editor of the International Xpressions and Famous Poets' Birthdays pages for FreeXpression, and a keen promoter of traditional Australian verse overseas whenever opportunities arise. As well as writing, reading and playing the piano, she feels travel has greatly enriched her life and considers it an enormous privilege to experience such diverse cultures and locations and meet so many different people. These experiences, along with memories of her own culture and surroundings, provide her with inspiration.

Catherine says she can be a bit of an idealist at times, but she truly believes that a smile speaks all languages and poetry and music speak directly to the heart and soul.


See previously featured achievers.