Membership
Membership Information
Forms and Electronic Subscriptions



On This Site

Register of Modern Bush Poets
Many Poets have products and services available
_________________

Roll of Honour
Australian Bush Poetry Champions
and ABPA executive members
_________________

Multimedia
See and hear some of our
modern Bush Poets
_________________

Yarn Spinning
Poets often tell yarns too.
Read some great Aussie yarns
_________________

ABPA Strategic Plan
_________________

2016 Review of Competition Package
and Strategic Plan
_________________

2016 ABPA Committee
ABPA Committee
Executive
President - Tom McIlveen
Secretary - Rhonda Tallnash
Treasurer - Shelley Hansen
Committee Members
Robyn Sykes
Carol Reffold
John Peel

ABPA State Delegates
Qld - Cay Ellem
NSW - Rob Christmas
Vic - Jan Lewis
Tas - Philip Rush
SA - Bob Magor
NT - Lance Lawrence
WA - Irene Conner
Magazine Editor - Neil McArthur
Promotions Officer - Brenda Joy
Webmaster - Gregory North

President's Report Aug-Sep
It has certainly been a busy few months for the ABPA executive and committee members. The year is absolutely flying by...it seems like only yesterday that we were in Tamworth planning the year ahead, and now here we are, once again moving into the second phase of the poets' calendar... with Corryong, Dunedoo, Gulgong, Grenfell and Bundaberg behind us, and Binalong and Tamworth rapidly approaching.
In case you haven't heard already, the ABPA now has a new
Facebook page
that is to be used as a support to the main website as both an informative network about poetry and poets between members and a promotional outlet to reach out to the wider public. As such, it is hoped that it will be a valuable part of the ABPA's communication network to encourage membership and to attract sponsors to enable us to work together to achieve the goals of our organisation – to maintain and expand the love and appreciation of our genre. The Facebook page is not meant to be a replacement for the wide scope of informative and interesting facets offered by the main website and the ABPA magazine. There are many within the membership who do not wish to participate through the social media and their needs must be considered. Therefore it is hoped that the Facebook page may be used to expand these two primary communication outlets.
Your contributions to and interest in our new page will be welcome and appreciated and we hope that you, as key members of the organisation, will spread the word in your state or region and through your friends and associates.
Whilst each of you may post direct through the Visitors section, contributions that would best go out under the banner of the ABPA may be sent via email to Promotions Officer, Brenda Joy, President, Tom McIlveen, or Treasurer, Shelley Hansen [email addresses
here
].
It is very pleasing to see the ABPA is currently comprised of 378 single memberships and 37 dual memberships – making a total of 452 people. The recent addition of a number of new members makes this the highest total that we have had for several years. Every member is highly valued by ABPA and we welcome your efforts in keeping the craft of bush poetry alive. If we can help in any way, or if you have any questions or concerns, please don't hesitate to contact your State Rep or any member of the ABPA Executive.
As many members would no doubt be aware, there have been changes made to the website forum since the last edition of this magazine, due mainly to the possibility of legal liability. Firstly, I must stress that the risk of ABPA legal liability is not one to be dismissed. Just because nothing has occurred in the past, doesn't mean it won't happen in the future – unfortunately for all of us – times have changed with regard to legal matters. Our Forum, like all other Association forums, is for the benefit of the ABPA Membership, people who have all their details officially registered with the Association and who have paid membership fees which also enable costs such as the running of the Forum, to be covered. Our Webhost does not provide it for free.
Every effort was made over a number of weeks to contact each registered forum user who was not an ABPA member, and the changed situation was explained to them. Because of the unique circumstances, they were offered the remaining six months of this year free if they undertook to join ABPA. Some did join, and thanked us for this generous offer. Those who elected not to join are still able to read the Forum – but do not have access to post. Almost all of these are not regular contributors.
Several members have reported problems with accessing the forum. Like all websites, this could be a temporary issue with a user's browser or an intermittent glitch on the Webhost's server. The Webhost is, and has always been iPower, which like many of its kind, is located in USA. Apparently it was initially chosen and subsequently used due to the relatively low cost and there have been no changes to this arrangement since the forum's inception, however this will need to be addressed early in 2017. As stated on the Public Noticeboard back in May, due to the age of the system it is relatively obsolete and the version the Forum now has will not be supported by the company phpBB who owns it after early next year.The Executive, through the Forum Administrator, is currently considering viable Australian options.
Please – let's put this temporary disruption behind us and get back to what we do best – bush poetry!
I urge all of you to support the hardworking Executive and wider Committee, all of whom are committed to the preservation of the ABPA and its endeavours. Necessary decisions are not always easy – but I can assure you they are never taken hastily or lightly – and are always made with the welfare of ABPA members in mind. It is worth noting that, particularly due to the hard work of the Executive and wider Committee, forty new members have joined the ABPA this year.
It has been brought to our attention that prospective members and existing members, (who are not on line with access to website) wishing to renew membership, have had difficulty locating membership application procedures in the magazine. We are endeavouring to have an application form included in every edition to overcome this problem. I would like to thank fellow executive committee members Hal Pritchard, Rhonda Tallnash and Shelley Hansen for their tireless contribution and endless support over the past few months. They unselfishly give many hours of their own time towards the administration of maintaining stability within the ABPA and direction for its future.
Thank you also, to extended committee members and state delegates for your contribution, Brenda Joy as our enterprising Promotions Officer, and Janine Keating for sponsorship support. I would also like to thank Graeme Johnson, on behalf of all members, for his massive contribution in coordinating the Tamworth Golden Damper competition. As Jan Lewis, Robyn Sykes and Sandy and John Lees would know...a mammoth amount of work goes into organising these events, behind the scenes.
In Poetry, Tom McILveen.
Welcome to the ABPA website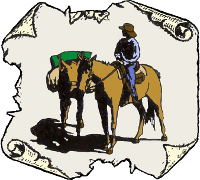 WELCOME, membership of the Australian Bush Poets Association (ABPA) is comprised of writers, performers and individuals who are interested in bush poetry and enjoy written and live stories in rhyme and metre. If you have an interest in this piece of Australian culture called Bush Poetry, you are welcome here.

Aims
The objectives of the Australian Bush Poets Association is to foster and encourage the growth of Bush Poetry in Australia. By definition, Australian Bush Poetry is metred and rhymed poetry about Australia, Australians and/or the Australian way of life.

Membership
To join the Australian Bush Poets Association and receive our bi-monthly magazine, go to our Membership page.

The ABPA keeps in touch with our members through this website (and forum) and our bi-monthly magazine of Bush Poetry news, events, results of written and spoken competitions as well as samples of contemporary bush poetry. Many members have books, CDs and other products. These can be advertised in the magazine. For rates, click here. The deadline for ads and other content for the magazine is the 22nd of the month preceding publication. Magazines are published at the beginning of February, April, June, August, October and December.



Check out our Facebook page.

Meet a Poet - Kirsten Buckholz
Feature Poet - we are introducing our wonderful poets (both performers and writers) to newcomers and to the general public by featuring a different ABPA poet on the Website each month. Poets featured will come from the entire membership and may be professionals, semi-professionals or amateurs, but each will be a worthy role model to represent the ABPA membership.

Kirsten Buckholz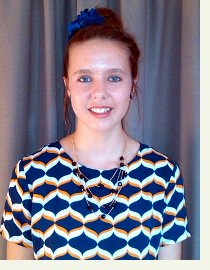 My name is Kirsten Buckholz and I am a current Year 11 student at Bundaberg State High School, Queensland.

When I was in Year 3 at Walkervale State School I joined the school's Kids Get Published writers' group. This group met once a week for 45 minutes and with the assistance of the teacher and other group members I developed my writing skills and began entering a variety of written competitions. I was the recipient of the Writers' Group Award at my school when I completed my primary school studies. I have had three of my works published in conjunction with the Australia-wide Write For Fun competition and have been the winner of the Bundaberg Bush Lantern Award for secondary students. When time permits I enjoy contemplating aspects of life and voicing these thoughts through written verse.
I also enjoy utilising my writing skills to compete in Public Speaking competitions such as Rostrum Public speaking, The Bundaberg Bush Poetry Muster and Optiminds. For two years I have been part of an Optiminds team heading to Brisbane for the state titles.

Aside from writing I am an avid supporter of my school being a member of the Senior Representative Council and I am a current Road Safety Ambassador for my school, helping to spread the message about the importance of safe driving practices on our roads. My other passions are music and netball. I love playing the violin and I am currently practising for my 6th grade exam. Weekends are taken up with umpiring and playing netball. I have been a representative player at the state netball titles for club and for the state school girls' competition I was selected to participate as an umpire, achieving my C Badge.

I hope to continue my writing endeavours in coming years, however, with my final two years of schooling under way, assignments will have to be my focus for a little while at least.


See previously featured poets.

Member Achievements – Rhonda Tallnash
The ABPA also wishes to acknowledge the achievements of members who specialise in specific areas which help to promote the cause of the ABPA and of Bush Poetry in general.

Rhonda Tallnash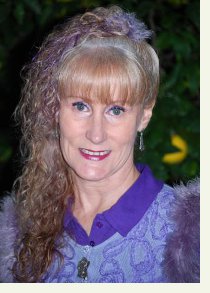 G'day! I'm Rhonda Tallnash from Violet Town in Victoria and my interest in everything Australian probably stems from birth being a descendant of the free settlers who came to Australia shortly after Captain Arthur Phillip. I've had the privilege of living in the city in Carlton as a small child, then being raised in Research when it was still a rural community, moving to Kangaroo Ground and St. Andrews to live semi-rurally with my husband David Kitchen and then making the final move to regional Victoria. We were extremely happy to move further and further away from the 'big smoke'!

I began to write my all-Aussie rhyming children's stories in the 1980s when, as a Special Educationalist I realised that children needed a solid basis of oral language to enable them to become literate, that rhythm and rhyme is wonderful for developing this and that we were losing our wonderful Aussie slang and sayings that my grandparents just rattled off every day. During my 58 years I have performed with choirs (including Channel 9's Carols by Candlelight) and as a soloist, competed in calisthenics and danced in amateur productions as well as being the choreographer.

In 2010 I walked into the Mildura Country Music Festival 'walk-ups' with my book 'Fair Dinkum Ned' under my arm and I was put on stage by Neil McArthur who I suspect thought I was nuts! That was it, I was bitten by the bush poetry 'bug' that had been lurking in the background of my being since my Grade 4 Teacher taught me 'Mulga Bill's Bicycle' in 1967.

My first competition was the Golden Damper in 2012 where I managed to become a finalist and from then I have participated in competitions and performed as much as practicable going to Dunedoo, Corryong, Binalong, Benalla, Bundaberg and Toodyay. Performing has also taken me as far afield as Renmark and Cairns. I am the current Australian and New South Wales Bush Poetry Female Performance Champion and I held the Queensland title during 2014. I have also been fortunate in winning the Dunedoo Bush Poetry Festival and Young Cherry Festival events.

In 2016 I was elected Secretary of the ABPA – in the usual army volunteering style of not stepping back quickly enough! I have been meeting as many poets and friends as possible around the traps this year.

We are grateful for Rhonda's enthusiasm and energy in her role of ABPA Secretary. Thank you from the Committee and the ABPA membership.

Rhonda's website.


See previously featured achievers.



Bush Poetry Clubs and Organisations
This feature is designed to share what is being done in bush poetry clubs and organisations throughout Australia. You are invited to submit your club's profile (through the ABPA Promotions Officer) for inclusion in this section.

Milton Ulladulla Poets' Group (NSW)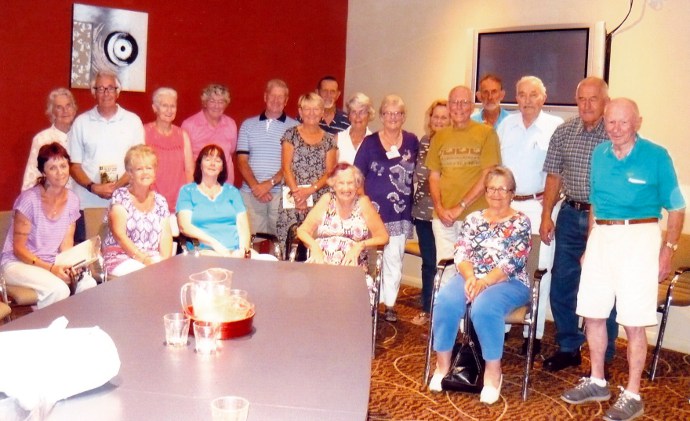 In 2006 John Davis organised a few like-minded people to meet and discuss the formation of a completely social group of people who enjoyed poetry and in particular Bush poetry.

John tells us, The original group comprised about six people and today has in excess of 40 names in our membership group.

The group is named Milton Ulladulla Bush Poets and Yarn Spinners Group and meets on the first Sunday of each month at the local Ex Servo's Club at 2pm where they share information on upcoming events and contribute verse both written by members and located in various books etc for the entertainment of members attending that particular day. Needless to say we get a wonderful range of poetry.

We have people in our group who recite, others just read poetry that they have found. We also have several very good singers who sometimes entertain us with song and sometimes someone will bring a CD with something of particular interest they think the group would enjoy. One of our members is a folklorist and frequently brings a poem which relates perfectly to some real piece of Australia's past.

There are absolutely no fees, constitution, committees or special rules (excepting those of good behavior). Visitors are always welcome and the local Ex Servos allows us use of one of the entertainment rooms in the clubhouse for our meetings free of any charge.

For further information contact Ruth or John Davis on (02) 4455 2013 or 0425 299 829, email