Membership
Membership Information
Forms and Electronic Subscriptions



On This Site

Register of Modern Bush Poets
Many Poets have products and services available
_________________

Roll of Honour
Australian Bush Poetry Champions
and ABPA executive members
_________________

Multimedia
See and hear some of our
modern Bush Poets
_________________

Yarn Spinning
Poets often tell yarns too.
Read some great Aussie yarns
_________________

ABPA Strategic Plan
_________________

2016 Review of Competition Package
and Strategic Plan
_________________

2017 ABPA Committee
ABPA Committee
Executive
President - Tom McIlveen
Vice President - Ray Essery
Secretary - Rhonda Tallnash
Treasurer - Carol Hutcheson
Committee Members
Carol Reffold
Meg Gordon
Max Pringle

ABPA State Delegates
Qld - Cay Ellem
NSW - Rob Christmas
Vic - Jan Lewis
Tas - Philip Rush
SA - Bob Magor
NT - Lance Lawrence
WA - Irene Conner
Magazine Editor - Neil McArthur
Promotions Officer - Brenda Joy
Fund-raising Officer - Janine Keating
Public Officer - Penny Broun
Returning Officer - Penny Broun
Facebook Editors - Brenda Joy
and Shelley Hansen
Webmaster - Gregory North

President's Report Aug-Sep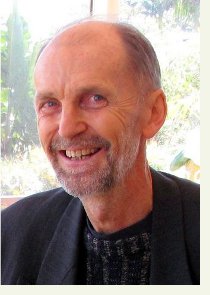 Greetings to all fellow ABPA members and magazine readers. Welcome to the mid-winter edition. Summer is well and truly behind us, as temperatures start hovering around freezing and the days seem to be getting shorter, despite the fact that we are more than a month past the winter solstice.
But it takes more than a little winter chill to keep bush poets away from the likes of Grenfell and Gulgong, where crowds once again gathered en masse to celebrate the life and times of the master of verse himself... Henry Lawson. Congratulations to Ralph Scrivens, Ken Tough & Celia Kershaw; first, second & third placed in the performance section at Gulgong's Prince of Wales Opera House, where they performed to a full house and wowed not only the judges, but apparently the crowd as well. It was pleasing to note that the audience vote coincided almost exactly with the judges, indicating that the audience and judges were unanimous in their choice of champion performers.
Coming up, to be marked in your Bush Poet's calendar, we have The Drovers Camp Festival at Camooweal on the 25th – 27th August; Logan Bush Poets Performance competition on 10th September at Beenleigh; Trentham Words in Winter on 19th August in Trentham Victoria; The Curry Merry Muster in Cloncurry Queensland on 4th & 6th August; The Toolangi C J Dennis Poetry Festival 21st & 22nd October ; The John O'Brien Festival is coming up and asking for performance applications for performing poets and musicians...entry applications close on the 18th October 2017 and most importantly the Australian Bush Poetry championships in Toodyay West Australia 3rd to 5th November.
It was nice to see a new clean-cut Banjo Paterson lookalike on facebook recently. He looked a tad like Greg North, without the famous Banjo Geoffrey Graham moustache. Perhaps this is how Banjo looked during his army days? Well done Greg, maybe we will get to see you and Geoffrey on stage together one day exchanging Paterson witticisms. Greg continues to fly the bush poets' flag at Winton with his nightly shows commencing at 7pm at The Matilda Country Tourist Park. He will be there until the 3rd of September 2017.
On behalf of all ABPA Members, I would like to offer our condolences to the families of two great poets Lynden Baxter and Col Hadwell. Lynden was from from Monto in Queensland and Col from Byron Bay...I never had the pleasure of meeting Col, however I have met Lynden Baxter on several occasions. I loved his writing and performances, and found him always to be a humble, quietly spoken gentleman who was indeed one of Australia's great contemporary poets. I feel honoured and privileged for having known him. He left us as current Queensland Performance champion and as overall male champion of the Victorian Bush Poets' Man From Snowy River Festival in Corryong 2016. As Henry Lawson once said 'Oh the heart of one great poet, called to heaven in a line...and if in the great Hereafter there is one to wear the crown' – then his name is Lynden Baxter, from the Queensland MontoTown. His spirit prevails in the legacy of his poems.
It is encouraging to see that some of us traditional verse poets are being acknowledged in current open poetry competitions amongst free verse writers, as well as having our poems selected to be published in the 10th edition of the very prestigious Award Winning Australian Writing (AWAW) 2017 book, published by Melbourne Books and available on line in paperback for $29.95. In my opinion, traditional verse written in perfect rhyme and meter, is the most difficult of all writing styles to conquer... bar none. To write in context, whilst avoiding forced, cheap rhyme is an extremely demanding exercise for any writer. I would challenge any free verse writer to try it. Lawson, Paterson and C J Dennis were all masters of the craft, and as Banjo once humbly said... "if there is any hope at all of survival it comes from the fact that such writers as Lawson and myself had the advantage of writing in a new country. In all the museums throughout the world, one may see plaster casts of the footprints of weird animals, footprints preserved for prosperity, not because they were particularly good of their sort, but because they had the luck to walk on lava while it was cooling. There is just a faint hope that something of the sort may happen to us"....Well it certainly did and we follow humbly in their footprints.
The ABPA committee met on Thursday 20th July. Items discussed were the membership drive and fundraising chook raffle administered by our treasurer Carol Hutcheson. I ask all members to please support Carol in this. Also discussed were the upcoming arrangements for Tamworth's 2018 Golden Damper... which will be going ahead next year in January, and promises to be bigger and better than ever. We have made minor changes with the new venue being St Edwards Hall, which will enable us to base ourselves in one location, under one roof, to facilitate the running of all events there. There is ample car parking available, it is air conditioned and a catered lunch with tea and coffee will be available. We are going to run it in conjunction with the Frank Daniel People's Choice Awards, with a lunch break in between events to encourage performers and audience members to stick around. From the ABPA's point of view, this will also reduce our overheads considerably, without having to bleed the ABPA coffers to continue running this most prestigious event. With some of our other major performance events around Australia having been discontinued of late, we are determined to keep the Golden Damper alive and to make it an annual showcase event. Trophies and prize money will remain the same and we are urging all poets from around Australia to come along and support us in any capacity... whether performing, judging ,administering or simply as a member of the audience. We are looking for a coordinator to help run the Golden Damper and to assist Ray Essery and myself in preliminary preparations. If you are coming to Tamworth and feel inclined to help out, either as a coordinator, mc, judge, convenor, collator, time keeper, door person or onsite treasurer, could you please
email me
.
Well that's it from me until the next edition.
In Poetry, Tom McILveen

Welcome to the ABPA website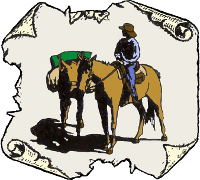 WELCOME
, membership of the Australian Bush Poets Association (ABPA) is comprised of writers, performers and individuals who are interested in bush poetry and enjoy written and live stories in rhyme and metre. If you have an interest in this piece of Australian culture called Bush Poetry, you are welcome here.

Aims
The objectives of the Australian Bush Poets Association is to foster and encourage the growth of Bush Poetry in Australia. By definition, Australian Bush Poetry is metred and rhymed poetry about Australia, Australians and/or the Australian way of life.

Membership
To join the Australian Bush Poets Association and receive our bi-monthly magazine, go to our Membership page.

The ABPA keeps in touch with our members through this website (and forum) and our bi-monthly magazine of Bush Poetry news, events, results of written and spoken competitions as well as samples of contemporary bush poetry. Many members have books, CDs and other products. These can be advertised in the magazine. For rates, click here. The deadline for ads and other content for the magazine is the 22nd of the month preceding publication. Magazines are published at the beginning of February, April, June, August, October and December.



Check out our Facebook page.

WANTED: Gary is after any copies or somewhere to obtain any of Don Lloyd's CDs. He will pay any cost to purchase them. Phone Gary on 0466 184 202.


Limited Issue Chook Raffle Number 2 now on
LIMITED ISSUE 'CHOOK' RAFFLE
Number 2
- 2017
One in 400
C
hance to
W
in
$400
O
nly 400 Tickets at $5.00 each.
CLOSING 3
rd
November 2017 OR SOON AFTER
T
his ticket is different
-
looking
to the first one and has great poems on it.
Prize money $400 is donated entirely by our very well known member 'Anonymous'.

The first of our Chook raffles which was drawn on 5th July was a sell-out and earned the ABPA $2,000.00 - thanks to all of you who invested in tickets and who took a big part in selling them.

Not bad going! to you dear members and friends who have answered the call so far - well done and thanks from all of us for your generosity. It is much needed funding - almost unobtainable from elsewhere these days.

The Second Chook raffle is under-way with 10 members purchasing 58 tickets already this month.
This time the proceeds of $2,000.00 will be designated mostly for the ABPA Anthology currently being compiled, ready for Tamworth 2018, and the remainder towards coffee and mudcake for the Treasurer. (only joking!) Pardon that slip - the remainder: to avoid increasing membership fees, it will be towards running costs of the ABPA especially postage, all properly accounted for!

Please purchase your Limited Issue Chook Raffle Tickets number 2-2017 from now until 3rd November - sooner rather than later please - so that Doug and I don't have to do three stints instead of one in our shopping centre again. We did have three fun days so must not complain.

The best way to do this very much needed fund raiser is...
Books of tickets are now available on request for you to volunteer yourself as the official ticket-seller - all really fun and easy - to family, friends, neighbours, shopping centre, club, sports meets etc. All details and documentation for shopping centres will be given and you do the rest!
It can be done without a doubt. My husband Doug (a member) and I have sold 104 tickets between us since 25th April. We have even set-up in the local shopping mall for the day selling tickets and had a ball. We do not expect anyone to do that as it is a little daunting if you haven't done that sort of thing before, but worth a good think - with help from me for signage.

Here's how….
Cheque made out to A.B.P.A. for $5.00 or multiples of...
plus a SSAE, if no email address, for returning your tickets
OR your email address to have the ticket emailed to you, saving your stamp,
with a note advising your name and address and phone number. Thank you.
Send to: The Treasurer, ABPA, 48 Avoca Street, Kingaroy, Qld. 4610

OR direct deposit $5.00 or multiples of… using 'pay anyone' on your online banking...
ABPA Inc. BSB 633 000 A/c no: 154842108 Reference: 'Tickets – your surname'
plus an email letting me know it is happening with the deposit receipt number included.
Treasurer's email here.
The ticket will be emailed to you with thanks.
NO Securepay FOR CHOOK RAFFLE TICKETS. (ABPA does not do Paypal any more)

If you feel you can, I'll trust you to accept money, bank it or send your covering cheque, and email me with the names, amount each, SSAE and/or email addresses, so I can complete the process if any of you want to do it that way. The receipt is the ticket that I issue when I receive the money. That way it will need to be on trust with people you know and they trust you.

So, here's how to spread the word – only if you want to. We are all in this together.

We enthusiastically ask others 'to help the ABPA by purchasing a 1 in 400 chance of winning $400.00 ('would you like to buy a ticket' may be answered with a 'no') Never assume. Thank them.

We cheekily and politely say 'how would you like to win $400.00 with 1 in 400 odds, better odds than Lotto. ' (that gets the interest going) Graciously accept the reply whatever it is. Never push further.


We thank you for your consideration and generous participation.
The A
ustralian Bush Poets Association
Inc is a
R
egistered Not For Profit Charity. ABN 17 145 367 949.
Authorised by The Treasurer, Carol Hutcheson,
48 Avoca Street,
Kingaroy, Qld.
Phone 07 4162 5878
using Gaming Rules as set by the various State Governments.
Meet a Poet - Kevin Pye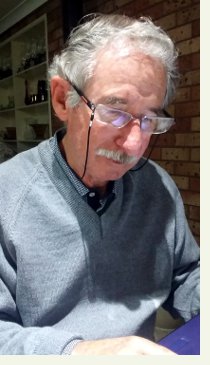 I am fourth generation Mudgee born, now retired Primary School Principal, having spent 27 years in Public Schools at Mudgee, Urana,North Star, Millthorpe, Parkes and Cudgegong Valley.

I have played most sports, most successfully Cricket which saw me appointed to the original Country Umpires Panel with games involving all the touring International teams in the 1990's. I was later the NSW Country Advisor, mentoring and appraising the development of others.

I am interested in all things Australian from history to collecting early china and glassware.

I have a particular interest in the life and work of Henry Lawson and have been writing traditional verse since retirement in 2000. Thanks to mentors like the late Ellis Campbell and also Carol Heuchan, I have found sufficient initiative to self publish 8 books. Sometimes a few judges have seen some merit in lines and given encouragement to enter suitable competitions. I have twice made the final 5 for Book of the Year, have won or been finalist 3 times in Song Lyric Awards, won the Boldrewood and Dunedoo awards and collected minor placings from Second to Commended several times.

I am a writer, not a reciter but having taught Creative Writing and Public Speaking, have been invited to judge in both categories.



See previously featured poets.



Achievers - Mary Finch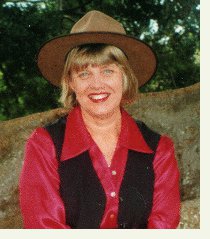 By choice, for many years Mary Finch was content to remain in the background as main supporter, adviser, and coach to her husband Wally. Her own gifted talent for performance poetry seemed destined to remain dormant indefinitely. However, she was eventually coerced to perform.

Right from the outset, Mary's potential to be a great poet was so obvious she spent very little time in Novice Competition. In fact, she broke her Novice status one day and performed in Open the next — being placed in the top three of every category with some serious competition from a large line-up. Considering her background, perhaps, there is no surprise in that.

In an earlier life, Mary spent six years full time study at the Queensland Conservatorium of Music (giving us a fair indication her first love is singing). From her comprehensive formal training Mary gained a large variety of skills in various disciplines such as language (English and Italian), voice projection, and heap of other assets invaluable to performance of both poetry and singing. These facets went well within the country music scene.

Once Mary started performing bush poetry in her own right, she also discovered talents for judging and organising events in our genre — which she thoroughly enjoys as it gives so many opportunities to put her formal training and performance skills to best use. In her comments to the competitors, she tries to be as helpful as possible and to give positive, sincere encouragement.

Mary's poetry and songs done from the perspective of a fun-filled, feminine point of view, are performed straight from the heart.


__________________________________________________

David Campbell has recently had an article published in The Australian newspaper accusing Contemporary Australian Poetry editors of neglecting rhymed verse. See the article here.


See previously featured achievers.



Garry Lowe not going well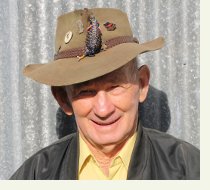 Long-term ABPA member, Garry Lowe, has been having a bad time in recent months. In early April Garry suffered a brain bleed. For a couple of months he seemed to be recovering but then started going rapidly down hill.

Daphne, Garry's partner, has advised that he is now at the stage where he rarely speaks, and even then, on some occasions, it makes no sense. Garry was transferred from hospital to a Nursing Home in early August.

Any Poets who wish to enquire about Garry's situation can ring Daphne on Garry's mobile: 0428 266 840.

Garry, whose name appears on The Wall of Fame at the Longyard Hotel in Tamworth, has for many, many years been a clever writer, wonderful performer and very good judge of Performance Competitions. He had a great, outgoing personality and will be sadly missed on the bush poetry scene.

[Thanks to Terry Regan for this update.]



Poets entertaining travellers around the traps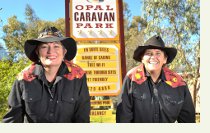 Mel & Susie on Tour - Lightning Ridge NSW.
Daily shows at 4:30 pm for guests at Opal Caravan Park.
Stay tuned for regular shows at their own theatre - A Hidden Gem - due to start once construction is completed (it's the outback, so things happen in their own good time!)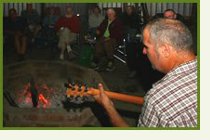 Andrew Hull, Poetry on a Plate - Bourke NSW.
6.30pm on Tuesday, Thursday and Sunday nights at Kidmans Camp, North Bourke.
The season runs from April through until October.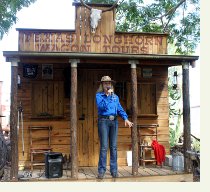 Brenda Joy and Hal Pritchard - Texas Longhorn Wagon Tours north of Charters Towers Qld. Depending on demand and conditions. May through September.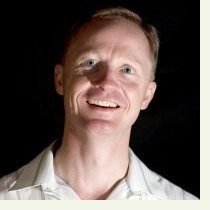 Gregory North - Winton Qld
Nightly at 7 pm at Matilda Country Tourist Park, 43 Chirnside Street Winton Qld.
3-course dinner available at 6pm for $24 each.
Also 'The Life and Rhymes of Banjo Paterson' show each afternoon (after the chook races) at the North Gregory Hotel. Yes, Gregory North at the North Gregory Hotel!
Now until the Winton Outback Festival (19-23 September).