Membership
Membership Information
Forms and Electronic Subscriptions



On This Site

Register of Modern Bush Poets
Many Poets have products and services available
_________________

Roll of Honour
Australian Bush Poetry Champions
and ABPA executive members
_________________

Multimedia
See and hear some of our
modern Bush Poets
_________________

Yarn Spinning
Poets often tell yarns too.
Read some great Aussie yarns
_________________

ABPA Strategic Plan
_________________

2015 ABPA Committee
ABPA Committee
Executive
President - Hal Pritchard
Vice President - Manfred Vijars
Secretary - Brenda Joy Pritchard
Treasurer - Gregory North
Committee Members
Robyn Sykes
Carol Reffold
John Peel

ABPA State Delegates
Qld - Wally Finch
NSW - Tom McIllveen
Vic - Jan Lewis
Tas - Philip Rush
SA - Bob Magor
WA - Irene Conner
Magazine Editor - Neil McArthur
Webmaster - Gregory North

President's Report, Apr-May.
In this year of commemoration of the ANZACS, we join with all Australians in paying tribute to those who have served and are serving our country in global wars.
"Lest we forget."
Committee for 2015
There was only one change to the ABPA Committee for 2015. Graeme Johnson did not wish to stand for office and Manfred Vijars was elected to the position of Vice President. We thank Graeme for the extensive work he did on behalf of the ABPA during 2014. A brief introduction to members of your 2015 Committee will be in the April/May issue of the ABPA Magazine.
Committee Commitments 2015
This year there is a need to look into issues such as the ABPA 'constitutional' procedures, and to review the Strategic Plan. As we are currently running at a loss, the ABPA financial situation also requires attention. We need to be able to continue to support the production of our wonderful printed magazine and to assist clubs to hold competitions, particularly at a National and State level, without having to put up our membership fees. Therefore to make ourselves financially viable we need to increase the number of ABPA members and there will be a concentration on this aspect. The new membership/promotional brochure is available from the Secretary and
website
. We encourage everyone to avail themselves of this brochure and to promote our association at festivals and events whenever possible. It is, after all, the responsibility of all members to help the ABPA to thrive.
In addition, it was felt that contacting and setting up cross links with travelling organisations where events attract people who could be interested in bush poetry, required a specific focus. Many opportunities exist to expand into these potential markets and it was felt that a Public Relations Officer was needed to co-ordinate these procedures. Committee member John Peel has taken on this new role and any assistance you can offer John would be greatly appreciated.
Towards Tamworth 2016, Tom McIlveen will continue to co-ordinate activities at St.Edward's Hall, Graeme Johnson has been appointed to continue as co-ordinator for the Golden Damper Performance competition and Robyn Sykes will again compile her gig guide information sheet for bush poetry events.
Whilst it was decided at the AGM to leave the Golden Damper to function as it has successfully done to date, there is the possibility that current sponsorship could be withdrawn and other ways of making this essential 'prestigious' competition affordable, will need to be explored.
Bush Poetry Events
The ABPA National Championships are in Corryong 9th – 11th April. This highlight of the ABPA annual calendar looks set to be the great success that previous competitions held in conjunction with The Man From Snowy River Festival have been.
Already this year there have been some wonderful competitions held in Dunedoo and Narrandera (and by now Rathdowney too, where some innovative ideas are being trialled). We have the Queensland and West Australian State Championships to look forward to, as well as a host of other events throughout 2015. Notices regarding and reports about these events can be found on the ABPA website but we do encourage all organisers to also put their (low-cost) advertisements into our magazine to help support this publication and to allow those who do not have access to electronic media to be kept informed. The printed magazine is something we all value whether we have access to the internet or not.
Continuing on our Australian trek as President and Secretary of the ABPA, already in 2015, Brenda and I have participated at Tamworth, Dunedoo and Narrandera and we are on our way to Corryong. It has been gratifying to meet and work in with festival committees and organisers and this 'hands on' approach has led to a mutually beneficial liaison between clubs and the ABPA. We thank all those wonderful people we have met and also the many others who are helping to promote bush poetry Australia wide.
In poetry,
Hal
Welcome to the ABPA website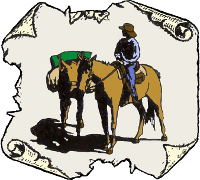 WELCOME, membership of the Australian Bush Poets Association (ABPA) is comprised of writers, performers and individuals who are interested in bush poetry and enjoy written and live stories in rhyme and metre. If you have an interest in this piece of Australian culture called Bush Poetry, you are welcome here.

Aims
The objectives of the Australian Bush Poets Association is to foster and encourage the growth of Bush Poetry in Australia. By definition, Australian Bush Poetry is metred and rhymed poetry about Australia, Australians and/or the Australian way of life.

Membership
To join the Australian Bush Poets Association and receive our bi-monthly magazine, go to our Membership page.

The ABPA keeps in touch with our members through this web-site (and forum) also a bi-monthly magazine of Bush Poetry news, events, results of written and spoken competitions as well as publishing contemporary bush poetry. Many members have books, CDs and other products. These can be advertised in the magazine. For rates, click here.



Check out our Facebook page.

Competition Package is now available with guidelines, judging and competition sheets, accredited judges list and application form and approved competitions list. If found necessary, these documents are open to amendment or changes as required following membership input and committee approval.

Roll of Honour lists NEW 2015 Australian Bush Poetry Champions and ABPA Executive members since inception. There are also tributes to members who have recently passed on.



Frank Daniel Encouragement Award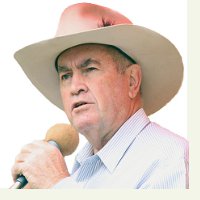 Following the passing of great bush poetry mate Frank Daniel on 22nd December 2014, his daughter Catherine has offered to donate a large perpetual trophy that can be engraved each year with the winner's name (and held for a year) and a smaller trophy that the winner can keep as an encouragement (not a best) award in memory of Frank Daniel.

Complying with Catherine's wishes, it has been negotiated with her that this award be presented to an up and coming junior poet at a selected ABPA National or State Championship each year.

ABPA President Hal Pritchard expressed the ABPA's gratitude to Catherine Daniel and the inaugural Frank Daniel Encouragement Award was presented to Caitlan Klippel at the Australian Bush Poetry National Championships in Corryong in April.

Frank Daniel's involvement with bush poetry was both long-term and active. As an inaugural member of the ABPA, over many years he fulfilled the demanding administrative roles of President, Vice President and Magazine Editor. Frank assisted with the running of various bush poetry festivals and gained much personal success in competitions as a performing bush poet and yarn spinner.

In addition, Frank worked tirelessly for many charities and fund raising organisations and performed at community events around Canowindra where he spent his latter years. He was a much loved member of that region of NSW.

Last year Frank compiled the monthly insert for the ABPA Magazine promoting the achievements of other long-term members of our Association. We now pay tribute to Frank's own achievements and to the man we all respected and admired.

See more information on Frank on the previously featured poets page.

Frank's funeral was held in Canowindra on 29th December, 2014.



Meet a Poet – Tom McIlveen
Feature Poet - we are introducing our wonderful poets (both performers and writers) to newcomers and to the general public by featuring a different ABPA poet on the Website each month. Poets featured will come from the entire membership and may be professionals, semi-professionals or amateurs, but each will be a worthy role model to represent the ABPA membership.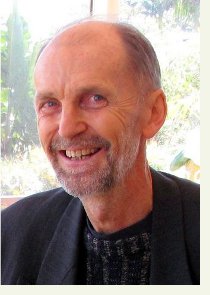 Tom McIlveen spent the first seven years of his childhood growing up on a dairy farm in Nemingha (north-east of Tamworth) and the latter years at an orphanage following a family breakdown. He developed a deep love of the bush from his father and from time spent with seven siblings on the family farm, roaming the mountains and river flats of the Peel Valley. His interest in traditional (true verse) poetry originated in year nine at school, when he was blessed to have a teacher who was obsessed with Shakespeare and traditional Australian poets. He instilled in Tom a lifelong passion for English prose and poetry, and encouraged him to read, write and recite.

When Tom left school his interest in traditional poetry waned somewhat, and he became obsessed with singer/songwriter/poets like Bob Dylan, Neil Young and Paul Simon, whose lyrics he found emotionally and intellectually stimulating. He returned to writing traditional poetry following the death of his brother in 2009, when he awoke one morning with the words of a poem running through his head, clamouring to be heard. He has been writing relentlessly ever since.

Anyone following the written poetry scene will have seen Tom's name deservedly appearing in the top awards of prestigious competitions for the last four plus years. May his prolific pen continue to flourish. Also in recent years, Tom has served the ABPA and Bush Poetry through his involvement running the events at St Edwards Hall at the Country Music Festival in Tamworth and as past-Secretary and currently NSW State Delegate on the ABPA Committee. We thank Tom for his work in these areas.

See previously featured poets.



Meet Your Committee – John Peel
Each month we will introduce a member or members of our hard working and dedicated committee.
This month we meet:

Committee Member and Public Relations Officer John Peel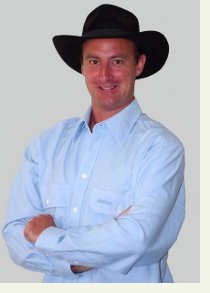 John has served on the ABPA Committee since mid-2008. He served as the Victorian representative in his first two years and following on from there in his current role as a committee member. He has also recently taken on the new committee role as Promotions/Publicity officer. He is honoured to serve his fellow poets in paving a future for bush poetry.

As a poet, John has been writing poetry since his late primary school years. This life-long love of bush poetry led him to the world of performance bush poetry in 2005, which was also the year that he first became a member of the ABPA. John is an accredited ABPA judge for both written and performance competitions. He is justly proud of his achievements as a poet and believes that there are bigger and better things still to come.

John lives in the Southern NSW town of Tumut. His most recent success was to win the Bush Poetry Performance Competition and the Jim Angel Award for performance of original poetry, at the John O'Brien Festival in Narrandera last month.

We thank John for the many ways in which he serves the Bush Poetry movement.




Member Achievements – Graeme Johnson
The ABPA also wishes to acknowledge the achievements of members who specialise in specific areas which help to promote the cause of the ABPA and of Bush Poetry in general.

SPECIAL ACHIEVEMENTS – Graeme Johnson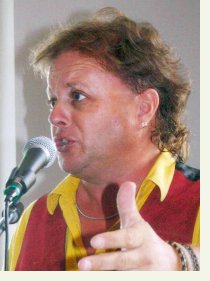 Graeme Johnson aka "The Rhymer from Ryde" was fortunate to drift into the Bush Poetry genre during one of its "Golden Ages" in the mid to late Nineties when luminaries such as Bobby Miller, Charlee Marshall, John Phillipson, Johnny Johannsen and others of their ilk 'held court' wherever they appeared. He was also fortunate to meet and befriend other modern day icons such as "Blue the Shearer", Milton Taylor and of course the late great Frank Daniel. (It was actually Frank himself who originally coined the moniker, "The Rhymer from Ryde" which Graeme has used ever since).

All of these wonderfully diverse characters had a direct influence on Graeme's career and it was only through their help and advice that Graeme became another one of our Bush Poetry devotees and ardent performer & writer. So it was no surprise that when he was in a position to give something back to his fellow poets that he did exactly that.

From the late Nineties onwards Graeme was already organising Poets' Breakfasts for the likes of the Galston Country Music (1999-2008) & South Coast Country Music Festivals (2002-2011) employing his fellow poets to perform on these bills. From some of Australia's most recognised poets to the up and comers of the new generation Graeme more than likely used their services at some stage over this period.

In more recent times Graeme has continued this tradition through his popular Rhymer's Roundup shows at the Tamworth Country Music Festivals 2013-2015.

As an accredited ABPA judge for both written and performance competitions, Graeme officiates at ABPA Championships and other bush poetry competitions. He is also Event Co-ordinator for the ABPA Golden Damper performance competition in Tamworth.

Graeme would like to thank all those he has worked and 'shared the stage' with over time for contributing to "…some of the best days of my life". He also asks that "…special mention be made to my 'other half' (yes she does exist), wife Narelle, who has had to listen to way more Bush Poetry than Work Health & Safety regulations would normally allow."

Visit Graeme's website.


See previously featured achievers.