Membership
Membership Information
Forms and Electronic Subscriptions



On This Site

Register of Modern Bush Poets
Many Poets have products and services available
_________________

Roll of Honour
Australian Bush Poetry Champions
and ABPA executive members
_________________

Multimedia
See and hear some of our
Modern Bush Poets
_________________

Yarn Spinning
Poets often tell yarns too.
Read some great Aussie yarns
_________________

ABPA Strategic Plan
_________________

2014 ABPA Committee
ABPA Committee
Executive
President - Hal Pritchard
Vice President - Graeme Johnson
Secretary - Brenda Joy Pritchard
Treasurer - Gregory North
Committee Members
Robyn Sykes
Carol Reffold
John Peel

ABPA State Delegates
Qld - Wally Finch
NSW - Tom McIllveen
Vic - Jan Lewis
Tas - Philip Rush
SA - Bob Magor
WA - Irene Conner
Magazine Editor - Neil McArthur
Webmaster - Gregory North

President's Report, Aug-Sept.
Welcome to you all and especially to those new members who have joined us. We hope that you will each have a long and enjoyable association as part of the ABPA.
Sadly, we must begin by joining in sympathy with the family and friends of one of our wonderful pioneering poets, Carmel Randle. Carmel was a true inspiration to us all and she will be dearly missed.
GETTING TO KNOW EACH OTHER
There are many ways in which the ABPA is going about introducing members to other members through both the Magazine and the Website. Since June, the Website has introduced a new feature poet each month and has also included a monthly 'thank you' to some of our wonderful co-ordinators who put so much time and energy into holding ABPA Championships and Bush Poetry Competitions. These events are run purely on a voluntary basis and these hard working members demonstrate the philosophy that they do not ask what the ABPA can do for them but what they can do for the ABPA.

ABPA COMPETITION PACKAGE
Competitions may not be for everyone but they are the heart of the Bush Poetry scene for many.
In response to members' requests, a complete 'ABPA Competition Package' is now available on the Website. This package has evolved from extensive work by previous ABPA Committees led by Frank Daniel and Noel Stallard, from input from many judges and members over many years, from upgrading by Graeme Johnson, Glenny Palmer and Greg North and from further extensive work by the current ABPA Committee and in particular by Greg, Graeme and Brenda Joy.
This package is primarily for use by organizers conducting ABPA National and State Bush Poetry Championships. However, whilst it is not feasible to expect all competition organizers to adopt all aspects of the guidelines and assessment procedures in the package, we would suggest that you take a look at the recommendations to see what can fit in with your needs, funding and time schedules. It has currently been shown that competitions which run basically in accord with the ABPA recommendations are the ones that are attracting the largest number of entrants. It is important for competitors to know the conditions under which they are being judged and the ultimate aim is to gain uniformity Australia wide. If you do not have access to the web you may request a copy of the package through the ABPA Secretary.
If you should need any assistance with any aspect of the package, please contact your State Delegate or a Committee member. We will support you in every way possible to help you to implement the procedures.
The package is subject to constant review, therefore all ideas and inputs from any organizers, clubs or individual members are welcome at any time.

MEMBERSHIP POTENTIAL
It is pertinent to recognize that our largest support system comes from the so-called 'grey nomad' population. This will always be the case. As age catches up with some of our supporters, so the lower end of the spectrum will be replenished each year as a new group of retirees emerges. It is when people leave the constrictions of study, family and the work force that they gain the time to explore other aspects of life.
At any given time there are 200,000 recreational vehicles (i.e. caravans, motor homes, camper trailers) touring around Australia. That means there are around 400,000 (mostly retirees) looking for things to do and festivals to attend. With the tourist season well underway in Queensland and West Australia, many of our members are performing at travellers' venues and van parks and we are constantly looking at more ways in which we may share our wonderful craft through these and other outlets.
We have been distributing past issues of ABPA magazines to various caravanning and motor home clubs with a positive response. Penny Broun has enthusiastically accepted the role of 'ABPA Representative' at the Campervan and Motor-home Club of Australia (CMCA), the largest of these organizations, which attracts 1,000 plus vehicles to each of its festivals.
We believe that this expanding 'market' is an area where we need to make inroads not just for the sake of the ABPA but for the sake of those 'fair dinkum' Australians who love our country as we do. Some are returning to recollections of Bush Poetry from their schooling days, others are discovering the genre for the very first time. Our aim is to bring more people to a greater appreciation of the beauty of rhyme and metre and to a greater awareness of the ability of bush poetry to preserve and to act as an ideal expression of our unique Australian way of life and of our cultural heritage. There is a saying that a country that rejects its cultural heritage is in danger of losing its soul.

In poetry,
Hal
Welcome to the ABPA website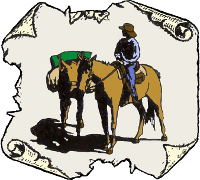 WELCOME, membership of the Australian Bush Poets Association (ABPA) comprises of writers, performers and individuals who are interested in bush poetry and enjoy written and live stories in rhyme and metre. If you have an interest in this piece of Australian culture called Bush Poetry, you are welcome here.

Aims
The objectives of the Australian Bush Poets Association is to foster and encourage the growth of Bush Poetry in Australia. By definition, Australian Bush Poetry is metred and rhymed poetry about Australia, Australians and/or the Australian way of life.

Membership
To join the Australian Bush Poets Association and receive our bi-monthly magazine, go to our Membership page.

The ABPA keeps in touch with our members through this web-site (and forum) also a bi-monthly magazine of Bush Poetry news, events, results of written and spoken competitions as well as publishing contemporary bush poetry. Many members have books, CDs and other products. These can be advertised in the magazine. For rates, click here.



Check out our Facebook page.

News

Competition Package is now available with guidelines, judging and competition sheets, accredited judges list and application form and approved competitions list. If found necessary, these documents are open to amendment or changes as required following membership input and committee approval.

Roll of Honour lists Australian Bush Poetry Champions and ABPA Executive members since inception.



Meet a Poet - Ron Stevens
Feature Poet - we are introducing our wonderful poets (both performers and writers) to newcomers and to the general public by featuring a different ABPA poet on the Website each month. Poets featured will come from the entire membership and may be professionals, semi-professionals or amateurs, but each will be a worthy role model to represent the ABPA membership.



Ron Stevens was born in Richmond, NSW, in 1926. He and his wife, Clo have lived in Dubbo, NSW since 1994. After spending from 1944 to 1974 in the RAAF and RAN, Ron took a BA at Macquarie University, majoring in English and History, after which he indulged his interest in writing, particularly poetry.

He is a Writing Fellow and honorary life member of the Fellowship of Australian Writers, a long-term member of the ABPA, the Henry Lawson Society of NSW and the Outback Writers Centre, Dubbo.

He has travelled widely through the Eastern States, to poetry festivals to give workshops and also to compete in written and performance competitions. Among his many written first prizes have been 'The Bronze Swagman', Winton, 'The Blackened Billy', Tamworth (two), 'The Banjo Paterson Literary Award', Orange (four), 'The Henry Lawson Society of NSW Literary Award', Gulgong (five) and the NSW and Victorian, 'ABPA State Championships'.

His first-prizes in performance competitions include 'The John O'Brien Festival', Narrandera and "The Leonard Teale Memorial Award', Gulgong.

Ron has judged many competitions over the years and as schools liaison officer with Dubbo RSL Sub-branch he judges local schools' competitions. For the last seven years he has written and recited an appropriate poem for the Anzac Day Dawn Service.
His four self-published books of winning verse are now out of print but more recent poems are regularly printed in the literary magazine Free XpresSion and in the ABPA Magazine. His recent first-prize winning poems are included in the Poetry Section on this Website.

Ron is highly respected throughout the Bush Poetry community and in particular for his poetic tributes to our serving men and women which make a significant contribution to the national history of Australians at war.


See previously featured poets.



Thank You Festival Co-ordinators - John & Sandy Lees
We are very fortunate this year that bush poetry events will have included four State Bush Poetry Performance and Written Championships, held under the auspices of the ABPA. These championships are not run by the ABPA as an organization but by individual members who are willing to dedicate their time and energy to helping to present bush poetry as stand-alone events or through integrating it into other festival activities. In doing so, they hold Bush Poetry competitions basically in accordance with formats and guidelines that are still proving successful. These competitions foster camaraderie between poets at all levels of development and provide for those members who enjoy either performing or watching both the more traditional aspects of bush poetry and the modern, more humorous approach that has helped to expand the popularity of our genre.

We extend our heartfelt appreciation to all festival and competition co-ordinators and their committees for the work they are doing towards preserving, maintaining and expanding our unique cultural heritage through oral and written, bush poetry, yarns and storytelling.

This month we say Thank You to ...

John & Sandy Lees, co-ordinators of the Bundaberg Bush Poets Muster and 2014 Queensland State Championships held in Bundaberg 4th-6th July 2014.
The Bundaberg Poets' Society Inc. are very fortunate to have as their major sponsor, Across the Waves Sports Club Inc., who have for a number of years provided a venue free of charge for the entire week-end as well as a substantial cash donation. Of course there are many other smaller sponsors, who without these, it would make the running and organizing of our annual Musters much more difficult. This year 46 poets competed in the various categories - Open, Intermediates, Novices and two children's categories as well as duo performances, yarn spinning and a One Minute Cup. Both the Friday night Walk-Up Concert and the main Concert on the Saturday evening were well attended with the 'full house'
sign put out on the Saturday evening - 250 seated.

To organize our Musters we first elect a committee, then a co-ordinator and from there it is a committee run Muster. A priority at the first meeting is to select judges. Three ABPA approved poets who must be able to judge the Open & Intermediate categories and take part in the Saturday evening concert are contacted. Another three judges (who are also poets - not singers, politicians, etc.) are contacted to judge the children and novice categories as well as share comparing duties during the week-end. The co-ordinator does all the contacting of judges, sponsors and all paperwork associated with the Muster - entry forms, programmes, score sheets, etc. It is on the week-end that extra hands are needed to carry out specific tasks. These tasks have been allocated prior to the week-end so that everyone is aware of who is doing what to eliminate confusion and to make for a smooth running of the Muster.

We feel that by running our Muster this way there is very little room for error and it makes for a successful and friendly Muster.
No negatives received - just positive feed-back. It's a lot of work, takes up a lot of time, but the end result of course is what the Club's aim is but most important is for all to enjoy each other's friendship over the three days.

As part of Bundy's Muster a written competition is also conducted, the Bush Lantern Award for Bush Verse. For this we also use three ABPA approved judges who are asked not to divulge that they have been contacted to judge. This means that not only those who are entering don't know who the judges are but they also don't know who the other two judges are which we feel is for unbiased judging.



Member Achievements - Philip Rush
The ABPA also wishes to acknowledge the achievements of members who specialise in specific areas which help to promote the cause of the ABPA and of Bush Poetry in general.

SPECIAL ACHIEVEMENTS – Philip Rush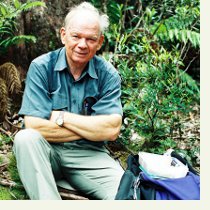 "The thirty-first of December this year will see me complete twenty-one years of being Tasmania's ABC 'Country Hour' poet. As of today I have presented a poem, usually with a rural flavour, throughout Tasmania's ABC network as the last item on Friday's 'Country Hour' nine hundred and thirty-one times. On the second Sunday in February next year, I will have completed twenty-one years as a guest speaker and poet on Tasmania's ABC 'Sunday' programme. Nearly seven hundred five to seven minute talks about almost anything, from school swimming lessons I gave in the local creek in some rural schools I taught in, to cancer, dementia, the wilderness, the history of soccer,

On arriving in Tasmania in December 1993, I went to the ABC in Hobart and suggested to the Head of the Rural Department that I could be the "Country Hour" poet. His reply was for me to record on tape that afternoon four poems, and he would see how they were received. They must have 'hit the spot' and I now go to Hobart every Friday, where I read the new poem live on air. My poems have been the last item on the 'Country Hour' each week, and, as mentioned earlier, I am heading towards a thousand 'Country Hour' poems since that day I put the first four on tape!

Many listeners asked for copies of the poems, so I started self-publishing them – my first book being 'Australian Poems that would Stun a Sheep'. Before getting it printed, I rang the 'Australian Society of Authors' and asked how many copies I should print. Their answer was "Print three hundred, and you'll have 276 left after you've given two dozen away to your friends and neighbours!" They weren't quite right, for that book has fifteen reprints, and over twenty thousand copies sold. Twenty other books have followed, seven or eight of them in the Bush Laureate Award finals, and one being the 'Original Verse Book of the Year, 2006.'

There are now over one hundred and fifty thousand of my poetry books in print, and they are still selling quite well – thank you for any reader who has one or more of my books!

A final comment – all of my self-published poetry books have been printed in Hobart – I refused to have them printed overseas. Much easier to keep track, and each book has been excellently presented, thanks to the expertise of those at Monotone printers.

Will I do any more? I'm not sure. Maybe, maybe not! Perhaps enough is enough!"


The ABPA says thanks to Philip for his innovative approach to promoting Bush Poetry.


See previously featured achievers.