Membership
Membership Information
Forms and Electronic Subscriptions


New Anthology On Sale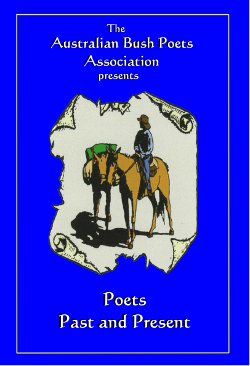 New anthology of ABPA poets past and present is now on sale $28 posted (within Australia).
A Who's Who of modern bush poetry.
62 poets, 192 pages.

More information here.


On This Site

Register of Modern Bush Poets
Many Poets have products and services available
_________________

Roll of Honour
Australian Bush Poetry Champions
and ABPA executive members
_________________

Multimedia
See and hear some of our
modern Bush Poets
_________________

Yarn Spinning
Poets often tell yarns too.
Read some great Aussie yarns
2020 ABPA Committee
ABPA Committee Executive
President - Tim Sheed
Vice President - Ray Essery
Secretary - Meg Gordon
Treasurer - Christine Middleton
Committee Members
Tom McILveen
Manfred Vijars
ABPA State Delegates
NSW - Bill Kearns
Victoria - Jan Lewis
Queensland - Peter Frazer
WA - Irene Conner
Magazine Editor - Neil McArthur
Public Officer - Gregory North
Facebook Editor - Jan Lewis
Webmaster - Gregory North

President's Report June-July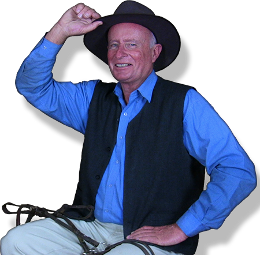 Hello to you all.
A very unusual couple of months with all festivals and gatherings cancelled, our thoughts go out to those professional poets and storytellers who have lost all their bookings.
The impact on the small communities not having their gatherings cannot be  overestimated as they are one of the
main ways of socializing.
I know many southerners who are champing at the bit to get into warmer climes and if restrictions permit, the grey nomads may well play a key role in getting the economy moving again.
On a brighter note plans are progressing for the National Bush Poetry Championships next February in conjunction with the Banjo Paterson Poetry Festival in Orange.
Our former President and long term committee member, Manfred Vijars, is working and planning for the bush poetry festival in Tamworth, run over the period of Tamworth Country Music Festival and again we will be looking for people to help with the day to day operations.
As reported last issue, a membership drive by our Treasurer has had a very positive result and we currently have 255 members and rising.
We are running a new written Bush Poetry competition called "The Dusty Swag Awards"(see article in this issue).
Overall our organization is in a good place operationally and financially. Now all we need is a chance to get out there and share our stories.
May the wind be at your back.
I wish you all well through these difficult and trying times.
Tim Sheed, President.     
Welcome to the ABPA website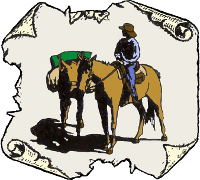 WELCOME
, membership of the Australian Bush Poets Association (ABPA) is comprised of writers, performers and individuals who are interested in bush poetry and enjoy written and live stories in rhyme and metre. If you have an interest in this piece of Australian culture called Bush Poetry, you are welcome here.

Aims
The objectives of the Australian Bush Poets Association is to foster and encourage the growth of Bush Poetry in Australia. By definition, Australian Bush Poetry is metred and rhymed poetry about Australia, Australians and/or the Australian way of life.

Membership
To join the Australian Bush Poets Association and receive our bi-monthly magazine, go to our Membership page.

The ABPA keeps in touch with our members through this website (and forum) and our bi-monthly magazine of Bush Poetry news, events, results of written and spoken competitions as well as samples of contemporary bush poetry. Many members have books, CDs and other products. These can be advertised in the magazine. For rates, click here. The deadline for ads and other content for the magazine is the 22nd of the month preceding publication. Magazines are published at the beginning of February, April, June, August, October and December.



Check out our Facebook page.

Enter a Written Competition
With restrictions in place affecting festivals and events, the best way to participate in the world of bush poetry is to keep writing. The best way to improve your writing is to keep doing it and to edit, edit, edit. To see how your writing is going, the best way is to enter a competition.

They're listed on the Events & Results page.

Max Pringle of Narrabri has put out the call for entries to the Nandewar Poetry Competition. He said the committee were especially keen to receive humorous poems. So dust off a fun poem or create a new one and enter it in the competition.
Entries close 30 July. Entry form here.


See previously featured poets.

See previously featured achievers.


Vale Arthur Green: 13 September 1934 – 2 February 2020.
A well-known poet and writer of prose, Arthur passed away suddenly on the 2nd February. He lived on the Sunshine Coast and is survived by his wife Kay, adult children, Catherine, Andrew and Michael and grand children Isaac, Aiden, Oscar, Michaela and Samuel.

Arthur's writing commenced in 1987, lured into the realms of bush poetry by the works of Henry Lawson and Banjo Paterson. He was also a writer of short stories for which he won many awards. He also won many awards for his bush poetry in written competitions.
He was not a performer but published anthologies of his work. Arthur was a past president of the Fellowship of Australian Writers, Queensland and judged several poetry and short story competitions.

Between 1989 and 2007 he won 16 first prizes in competitions in Queensland, NSW and Victoria; twelve second and third places including second in the Bronze Swagman in 1990, third in the Bundaberg Bush Lantern Award in 2006 and second in the Gulgong Heritage Festival in 2007.

He was appreciative of his association with other bush poets who encouraged him. He had fond memories of Charlee Marshall,
Ellis Campbell, Frank Daniel and Ron Stevens and Peter Pike the editor of FreeXpression magazine. Arthur enjoyed his retirement on the Sunshine Coast which gave him ample time to spoil his beloved grand children, to spend time writing and continue his interest in gardening.

Some of Arthur's award-winning poems are on this site, including:
Monarchs of the Air which won the 2007 Gippsland $1,000 Golden Wattle Bush Poetry Award and was his most successful poem.
On Rafferty's Run
Song of the Humpback Whales
For Always and Forever
Fairy Fears at Just Five Years
Firestorm, Flynn and Sarah-Jane
Home is the Lonely Heart
The First 'True Blue' Australian Born

Arthur will be sadly missed by his family and many friends.



Blast From The Past
Mel & Susie came across this photo and wondered if anyone know when and where it was taken and who all the people are.
The faces they could identify from left to right include:
Campbell the Swaggie, blonde lady, man in hat, Milton Taylor, Graham Fredricksen. Then the group. Back row: man with hat, Arcadia Flynn, man with grey beard, man with beard, man with beard and glasses, man in red jacket. Second row: woman in red top, woman with baby, blonde woman in hat, then Arch Bishop in blue singlet with his arms around Wally Finch.
Can you identify when, where and who? Email the webmaster, contact details here.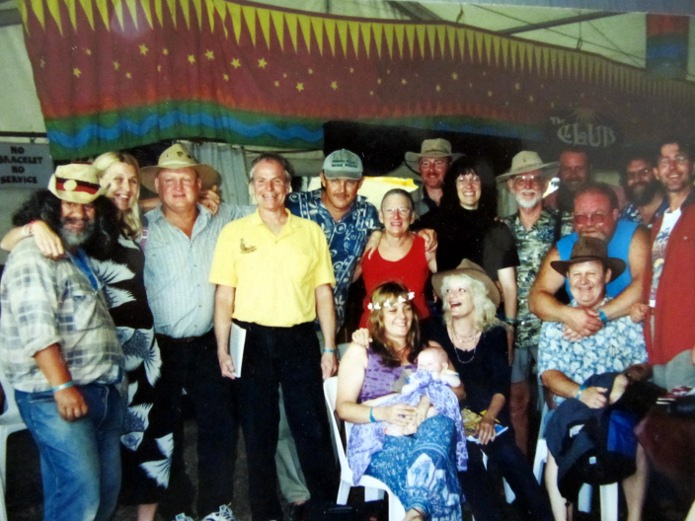 Here are the place-getters and judges at the 2017 Man From Snowy River Festival in Corryong, Victoria. Perhaps it will bring back some fond memories or inspire attendance at the 2021 festival.