Membership
Membership Information
Forms and Electronic Subscriptions


New Anthology On Sale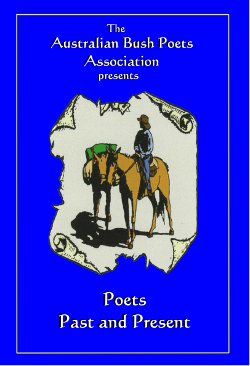 New anthology of ABPA poets past and present is now on sale $28 posted (within Australia).
A Who's Who of modern bush poetry.
62 poets, 192 pages.

More information here.


On This Site

Performance Survey for Members
MSWORD     PDF
_________________

Register of Modern Bush Poets
Many Poets have products and services available
_________________

Roll of Honour
Australian Bush Poetry Champions
and ABPA executive members
_________________

Multimedia
See and hear some of our
modern Bush Poets
_________________

Yarn Spinning
Poets often tell yarns too.
Read some great Aussie yarns
_________________

ABPA Strategic Plan
_________________

2016 Review of Competition Package
and Strategic Plan
_________________

2019 ABPA Committee
ABPA Committee Executive
President - Tim Sheed
Vice President - Ray Essery
Secretary - Meg Gordon
Treasurer - Janine Keating
Committee Members
Bob Kettle
Neil McArthur
Manfred Vijars
ABPA State Delegates
to be confirmed
Magazine Editor - Neil McArthur
Public Officer - Gregory North
Facebook Editor - Jan Lewis
Webmaster - Gregory North

President's Report Aug-Sep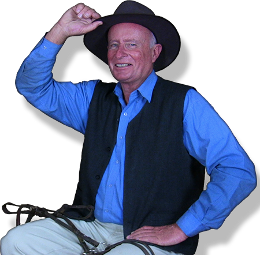 Hello fellow bush poetry lovers.This will be a brief report as we are travelling in western Queensland and I am presently writing this belated report in the Winton Library.
It is very heartening to see how much the grey nomads love performed poetry and storytelling, as do children when they get the chance to see it. The topic that repeatedly comes up among members of our association is our concern at the lack of formal school programs for poetry and music teaching. Our current tour illustrates how enthusiastically children engage with music and storytelling when they get it.
On an administrative note the ABPA committee are communicating using the platform Zoom and that enables communication with our far flung and mobile executive.
Tim Sheed.
Welcome to the ABPA website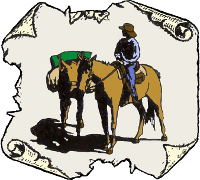 WELCOME
, membership of the Australian Bush Poets Association (ABPA) is comprised of writers, performers and individuals who are interested in bush poetry and enjoy written and live stories in rhyme and metre. If you have an interest in this piece of Australian culture called Bush Poetry, you are welcome here.

Aims
The objectives of the Australian Bush Poets Association is to foster and encourage the growth of Bush Poetry in Australia. By definition, Australian Bush Poetry is metred and rhymed poetry about Australia, Australians and/or the Australian way of life.

Membership
To join the Australian Bush Poets Association and receive our bi-monthly magazine, go to our Membership page.

The ABPA keeps in touch with our members through this website (and forum) and our bi-monthly magazine of Bush Poetry news, events, results of written and spoken competitions as well as samples of contemporary bush poetry. Many members have books, CDs and other products. These can be advertised in the magazine. For rates, click here. The deadline for ads and other content for the magazine is the 22nd of the month preceding publication. Magazines are published at the beginning of February, April, June, August, October and December.



Check out our Facebook page.

Vale Kevin Dean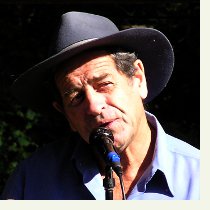 A long-time member of the North Pine Bush Poets, Kevin Dean departed this life on 10th July.

G'bye Kev, we often fought like Kilkenny Cats, over not very important things. Don't ask me why we just did. Pig-headed I suppose, fixed in our ways. I always tried to look at the big picture while you would be driven by detail, still that's where the Devil lives.

The only thing we ever agreed on, was I think, we weren't into religion and you stuck to that to the end, even when you were really crook, good on you. Mate, we're going to miss you, and your insistence that poetry doesn't have to be funny to be entertaining. We know that! But people would much rather laugh than cry, if given the choice.

See I'm still arguing with you, but it's healthy to not be surrounded by like-minded people. You were good for our Club's health.

You starred in many, many commercials, the odd movie, a frustrated leading man, if ever we saw one.

The fact that you and Billy McClure alone built the Snowy Mountain Scheme, has never been properly recognised and that is a pity.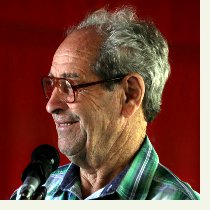 You performed your serious poetry with great passion, but when you did wander into the world of fun, you were tentative and that made it all the funnier.

You brought entertainment to many, and this is a good thing.

Those who knew you, admired the work and effort you gave to our genre.

Goodbye and thank you Kevin, our thoughts and love go out to Rita, David and Katrina for the times we shared. The Bush Poetry World is the poorer for your passing.

You will be missed Kevin, and we can't ask for much more than that. 

John Best on behalf of The North Pine Bush Poets Group.


See previously featured poets.

See previously featured achievers.



Festival Action
Junior Bush Poetry Show in Capella, Queensland

Capella is a small town of about 1000 residents approximately 50 km north of Emerald in Queensland and at their annual show a junior bush poetry recitation competition was held. This show commenced on 24th May this year and 11 children performed in the competition. The children and the school are to be commended on the number of performers and the quality of the performances that the children presented to the audience.

Poems by authors Banjo Paterson, Carol Richards, Ray Essery, Marco Gliori, Henry Lawson, some anonymous writers, and one original poem were presented.

The results were as follows:
1st Dustin Finger with The Stew by Ray Essery.
2nd Tasmin Finger with Lost by Banjo Paterson.
3rd Heidi Davis with The Spider from the Gwyder by Anon.
4th Nate Schultz  who performed his own original poem, title unknown.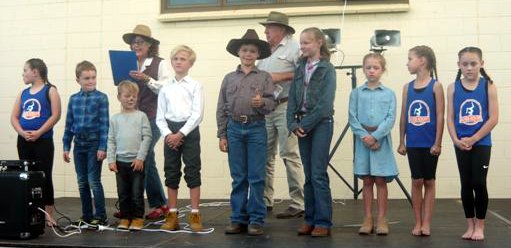 Group Photo L- R front: Alexya Yarrow, Tom Robinson, Nate Shultz, Riley Shultz, Dustin Finger, Tamsin Finger, Layne Milner, Heidi Davis, Ainsley Tasker. Unfortunately two of the kids left before the photo was taken. Gerry King and Jim Tonkin at the back.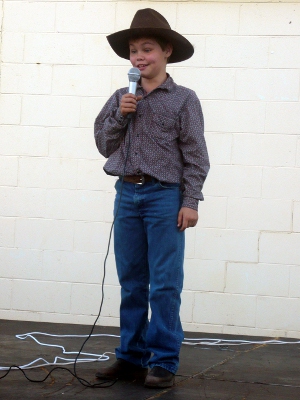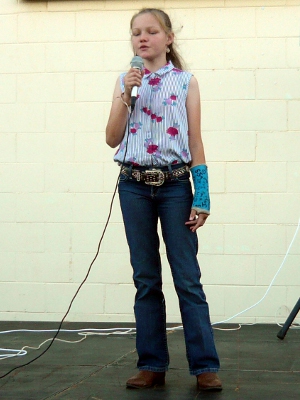 Dustin Finger (first place)                                                         Tasmin Finger (second place)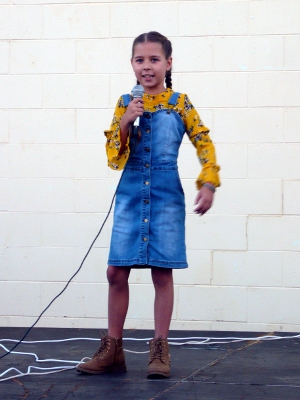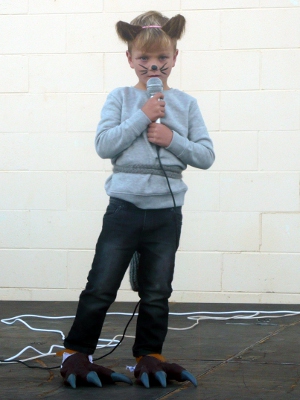 Heidi Davis (third place)                                                           Nate Schultz (fourth place with his own original poem)

Report compliments of John Davis.