Membership
Membership Information
Forms and Electronic Subscriptions


New Anthology On Sale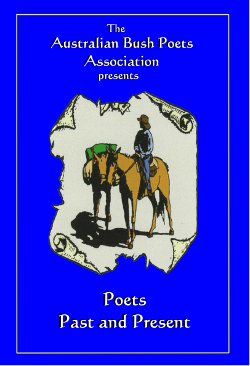 New anthology of ABPA poets past and present is now on sale $28 posted (within Australia).
A Who's Who of modern bush poetry.
62 poets, 192 pages.

More information here.


On This Site

Register of Modern Bush Poets
Many Poets have products and services available
_________________

Roll of Honour
Australian Bush Poetry Champions
and ABPA executive members
_________________

Multimedia
See and hear some of our
modern Bush Poets
_________________

Yarn Spinning
Poets often tell yarns too.
Read some great Aussie yarns
_________________

ABPA Strategic Plan
_________________

2016 Review of Competition Package
and Strategic Plan
_________________

2017 ABPA Committee
ABPA Committee Executive
President - Gary Fogarty
Vice President - Ray Essery
Secretary - Meg Gordon
Treasurer - Janine Keating
Committee Members
Tom McIlveen
Bill Gordon
Max Pringle
Bob Kettle

ABPA State Delegates
Qld - Mick Martin
NSW - Rob Christmas
Vic - Jan Lewis
SA - Bob Magor
WA - Irene Conner
Magazine Editor - Neil McArthur
Public Officer - Penny Broun
Promotions Officer - Brenda Joy
Facebook Editor - Jan Lewis
Webmaster - Gregory North

President's Report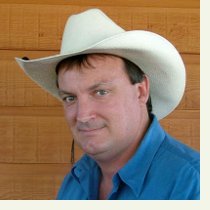 Well the Committee of 2018 are up and running, we have just held our second Meeting for the year and we have what seems like a very large mountain of issues in front of us. I would like to assure our membership that we are all working diligently on these issues with the aim of serving all our members and all sectors of Bush Poetry.
While I was unable to attend myself, good reports have been filtering back about both the Dunedoo and Narrandera Bush Poetry events. Congratulations and thank you to all those involved in the organizing of these events and to those who attended, I hope you wholeheartedly enjoyed the experience. Another significant Bush Poetry event in the Tenterfield Oracles of the Bush is just around the corner and we wish everybody concerned, in any capacity, the very best with it again this year. Good luck to any members who have gigs coming up in the near future.
We have had some significant changes to Committee since the AGM and I would like to welcome, Bob Kettle on board as a Committee member. Bob makes his own bit of history, being the first time the ABPA has appointed a fourth ordinary member to Committee. (By the way our constitution does allow for this to happen).
We also welcome on board Janine Keating as our new Treasurer. Janine was appointed at our March Meeting and is currently working with outgoing Treasurer, Carol Hutcheson, on all the 'hand over' protocols. We extend a warm welcome to Janine and look forward to working with her. We also extend our Thanks to Carol for all the diligent work she did while in the role, she certainly went above and beyond the traditional duties of Treasurer and did a lot of work behind the scenes that will benefit the ABPA for years to come.
As well as handling all the duties that are needed to keep the ABPA running, Committee is looking to make some substantial and positive changes.
At the suggestion of our Webmaster, Greg North, we will be changing our web hosting to
Digital Pacific
which while saving us money, has the added advantage of being an Australian Company.
A small sub-committee will be looking into overhauling our Performance Bush Poetry Adjudication Sheet and reporting back to Committee. The aim of this exercise is to move away from an eisteddfod based model of adjudication to one more in line with the principles of performance bush poetry. This action does not suggest anything negative in regard to eisteddfods, (in fact we value the work some eisteddfods do in supporting a bush poetry component) but is simply an acknowledgement that they are two different entities.
Do not be afraid to contact myself or any member of Committee if you have ideas or issues you want raised. Phone: 0417 723 400
Gary Fogarty.
Welcome to the ABPA website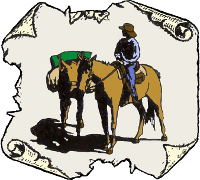 WELCOME
, membership of the Australian Bush Poets Association (ABPA) is comprised of writers, performers and individuals who are interested in bush poetry and enjoy written and live stories in rhyme and metre. If you have an interest in this piece of Australian culture called Bush Poetry, you are welcome here.

Aims
The objectives of the Australian Bush Poets Association is to foster and encourage the growth of Bush Poetry in Australia. By definition, Australian Bush Poetry is metred and rhymed poetry about Australia, Australians and/or the Australian way of life.

Membership
To join the Australian Bush Poets Association and receive our bi-monthly magazine, go to our Membership page.

The ABPA keeps in touch with our members through this website (and forum) and our bi-monthly magazine of Bush Poetry news, events, results of written and spoken competitions as well as samples of contemporary bush poetry. Many members have books, CDs and other products. These can be advertised in the magazine. For rates, click here. The deadline for ads and other content for the magazine is the 22nd of the month preceding publication. Magazines are published at the beginning of February, April, June, August, October and December.



Check out our Facebook page.


Meet a Poet - Will Moody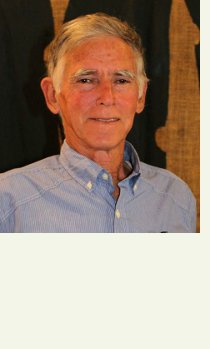 Born and raised in Sydney; a working life in Trade.
A life-long love of language survived from Second Grade.
But life has other matters to fill the nights and days
when grafting for a living with a family to raise.
So language lay neglected and my pen ignored the page
'til enforced recuperation gave me time to re-engage
with Paterson and Lawson, C J Dennis and the rest
of all those old-time poets with whom our literature is blessed.
And they inspired a willingness to have a go myself.
(I read that writing poetry is good for mental helf!)
They say old dogs can't learn new tricks, and I was not a pup –
it wasn't 'til aged sixty two I took the cudgels up!
With great delight (and some surprise), I shortly after found
that there were others of my ilk ... and some were still around!
They staged performance festivals, and furthermore I learned
that there were written sections too, where prizes could be earned.
Since then I've met with some success, but I'm not one to brag.
I may have garnered some awards ... deep down, I'm still a dag.
The best rewards that I have gained through taking up my pen
are all the good times I've enjoyed and friends I've met since then.
I don't claim to be a "poet", I just write a humble rhyme –
but maybe, if I keep the faith, I'll make the grade – in time.
©2017 Will Moody.


See previously featured poets.



Member Achievements - Tim Borthwick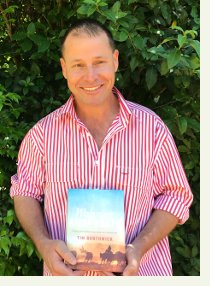 New ABPA member, Tim Borthwick from Toowoomba Queensland, has long held an appreciation for bush poetry and story telling, but he was nearly 30 before he began putting pen to paper and dabbling in the art himself. He was always intrigued by the way some of the greats, such as Banjo Paterson and Henry Lawson could tell a tale not only in rhyme but in rhythm as well, and it is to them that he owes his love of verse. He enjoys writing, as much for the pleasure and satisfaction than anything else, and he finds it a great way to convey a yarn. He has been writing now for about 18 years, and has self-published five times.

Although Tim rarely competes in competitions, he entered and won the Winton Bronze Swagman Award in 2014 and was runner up in 2017. His association with Winton has also included helping to run the inaugural Outback Writers' Festival in 2016, which fortuitously led to an invitation to prepare a manuscript of his poems with background information and this concept was taken up by Harper Collins. The outcome was the publication of his book Waltzing Australia which was released in 2017 together with an audio presentation of the poems by Jack Thompson.

Tim couldn't be happier with the response this book has received. He realises how fortunate he was to be given the opportunity to produce Waltzing Australia. He is still writing, and he hopes there's another book waiting in the wings!

Waltzing Australia is widely available through ABC Online, all good bookstores, as an eBook, or on Bolinda audio. Due to conflicting interests Tim is unable to sell from his website, but can privately. He can be contacted on 0447 904 691 or his website & would love to hear from you.


See previously featured achievers.



Festival Action
The Man From Snowy River Festival in Corryong Victoria. See results here.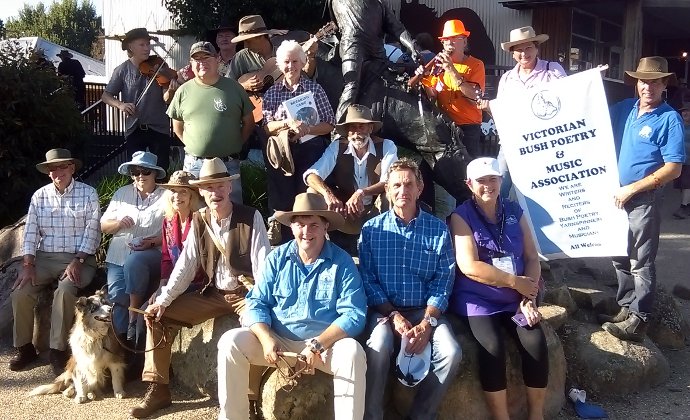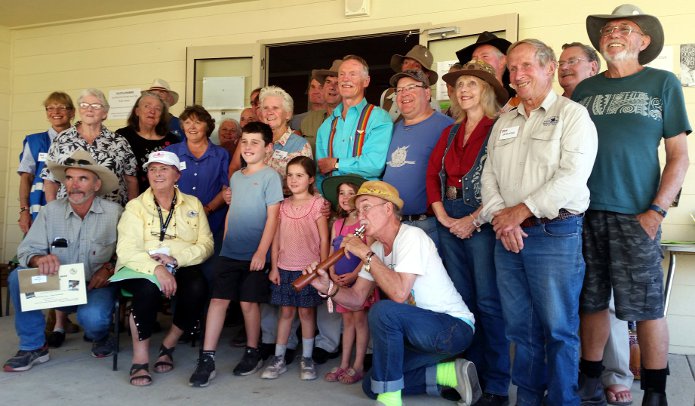 Performers and volunteers

_____________________

Oracles of the Bush Festival in Tenterfield NSW. See results here.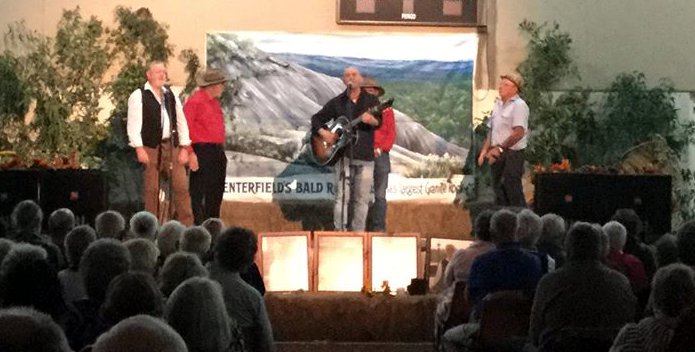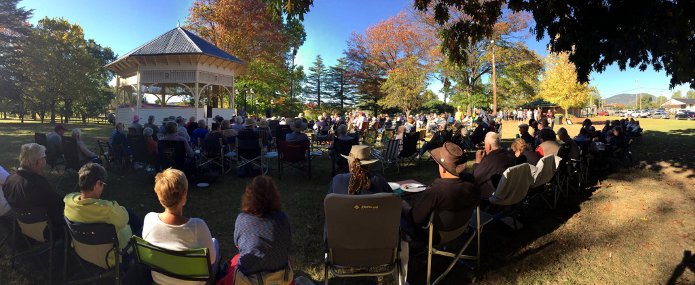 Poets' Brawl