Membership
Membership Information
Forms and Electronic Subscriptions


New Anthology On Sale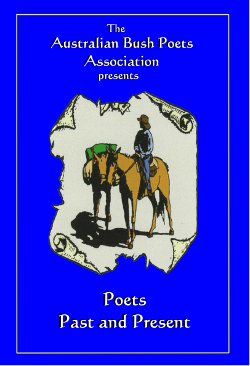 New anthology of ABPA poets past and present is now on sale $28 posted (within Australia).
A Who's Who of modern bush poetry.
62 poets, 192 pages.

More information here.


On This Site

Register of Modern Bush Poets
Many Poets have products and services available
_________________

Roll of Honour
Australian Bush Poetry Champions
and ABPA executive members
_________________

Multimedia
See and hear some of our
modern Bush Poets
_________________

Yarn Spinning
Poets often tell yarns too.
Read some great Aussie yarns
_________________

ABPA Strategic Plan
_________________

2016 Review of Competition Package
and Strategic Plan
_________________

2017 ABPA Committee
ABPA Committee
Executive
President - Gary Fogarty
Vice President - Ray Essery
Secretary - Meg Gordon
Treasurer - (vacant)
Committee Members
Tom McIlveen
Bill Gordon
Max Pringle
Bob Kettle

ABPA State Delegates
Qld - Mick Martin
NSW - Rob Christmas
Vic - Jan Lewis
SA - Bob Magor
WA - Irene Conner
Magazine Editor - Neil McArthur
Public Officer - Penny Broun
Promotions Officer - Brenda Joy
Facebook Editor - Jan Lewis
Webmaster - Gregory North

New President Gary Fogarty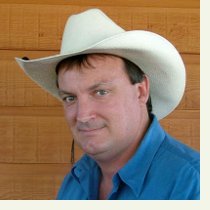 At the 2018 ABPA Annual General Meeting, Gary Fogarty was elected as our new Association President.
Gary has many ideas to refresh the organisation and bring back the fun to bush poetry. Watch this space and your magazine for more information.
Outgoing President's Report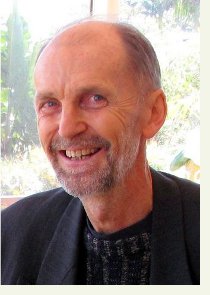 Greetings to all fellow ABPA members and web readers .
Tamworth Country Music Festival 2018 and our Annual General Meeting has come and gone for another year, with a subsequent changing of the guard and a new look committee for the upcoming year. Following my recent eye dilemmas and rehabilitation, I am gratefully handing the reins over to our incoming President Gary Fogarty, whom I believe will make an excellent committee and executive leader, (and reputedly from all accounts, still has his 20/20 vision). He has my total support and I will be remaining on the committee to help in any way I can. I would like to take this opportunity to thank outgoing committee members for their outstanding contribution in 2017 and welcome back existing members Vice President Ray Essery, committee member Max Pringle, state delegates....Rob Christmas, Bob Magor, Phillip Rush, Jan Lewis and Irene Conner. Welcome to new incoming state delegate Mick Martin for QLD and new committee member Bill Gordon from WA...and of course, last but not least, our wonderful incoming West Australian entrepreneurial organiser extraordinaire, secretary Meg Gordon...What a team !!!
Bush Poetry is alive and well in Tamworth! Great crowds attended all of the venues and Saint Edwards Hall once again proved that persistence pays. The numbers are increasing as the word spreads through word of mouth, and we are getting new blood turning up to compete in the Frank Daniel awards, with a few newbies even being persuaded to compete in the Golden Damper awards. We have picked up new ABPA members and encouraged up and coming performers to get up and have a go. These are the poets and performers of the future and if we don't continue to foster bush poetry at grassroots level, it is going to wither and fade away. A huge Thankyou to all the members, judges , collators, tea ladies and raffle sellers who helped out and supported us at St Edward's Hall to make the Golden Damper, the Frank Daniel Awards , the Poettes and the Writing and Performing Workshops an outstanding success...special thanks to Meg Gordon, Trish Anderson, Penny Broun and Ray Essery ! Thankyou to all members who so kindly donated raffle prizes and to all those who sold tickets . We have managed to top up dwindling ABPA coffers this year and financially support the Golden Damper without a sponsor. Well done!
Thankyou also to Bill Kearns for helping me with the writing workshop, and to Jack Drake and Rhonda Tallnash for performance workshop. Both workshops proved to be very successful, with two participants claiming they were the best that they had ever attended.
That's all from me... here's to a wonderful year of 2018 !
Yours In Poetry...Tom McILveen.

Welcome to the ABPA website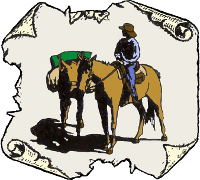 WELCOME
, membership of the Australian Bush Poets Association (ABPA) is comprised of writers, performers and individuals who are interested in bush poetry and enjoy written and live stories in rhyme and metre. If you have an interest in this piece of Australian culture called Bush Poetry, you are welcome here.

Aims
The objectives of the Australian Bush Poets Association is to foster and encourage the growth of Bush Poetry in Australia. By definition, Australian Bush Poetry is metred and rhymed poetry about Australia, Australians and/or the Australian way of life.

Membership
To join the Australian Bush Poets Association and receive our bi-monthly magazine, go to our Membership page.

The ABPA keeps in touch with our members through this website (and forum) and our bi-monthly magazine of Bush Poetry news, events, results of written and spoken competitions as well as samples of contemporary bush poetry. Many members have books, CDs and other products. These can be advertised in the magazine. For rates, click here. The deadline for ads and other content for the magazine is the 22nd of the month preceding publication. Magazines are published at the beginning of February, April, June, August, October and December.



Check out our Facebook page.


Meet a Poet - Sue Pearce
2017 Female Australian Bush Poetry Champion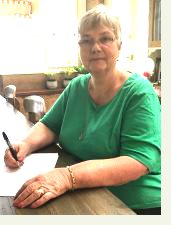 My interest in poetry and storytelling stemmed from my early childhood- growing up on a farm with seven siblings at a time when TV's and computers were unheard of, phones for the wealthy and the backyard was the mainstay for entertainment, I was introduced to the spoken word through my father who delighted in sharing his love of storytelling, poetry and music. We were encouraged from an early age to take part in the weekly "concert" nights conducted around the open fire. Something as simple as reciting "Little Bo Peep" would get a resounding applause. In later life, with four children of my own, the passion remains fuelled and continues to grow through my eight grandchildren.

In 2011, I began to write poetry, winning a small bush poetry written competition with my first attempt which led to my first performance. Since then I've performed throughout the eastern states picking up various awards along the way for both written and performance including the Jim Angel memorial trophy for best original poem at the 2016 John O'Brien Festival. Other successes include- Bundaberg, Tamworth, Corryong, Milton, Benalla, Young Cherry Blossom Festival and more recently Perth- to name a few- while one of this year's highlights was being invited to perform at the National Folk Festival in Canberra. Where ever, whenever, always enjoying the many festivals and opportunities to share our craft with like-minded people-selfless people who have taken the time to pass on their expertise and encouragement- my success is their success while a National title is indeed humbling-the journey just keeps giving.


See previously featured poets.



Member Achievements - Jan Lewis, ABPA Facebook editor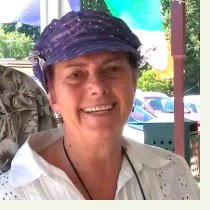 In January, the ABPA welcomed Jan Lewis as Facebook Editor.

Jan Lewis, also the Victorian State representative, has been involved with the ABPA since its inception.

Jan is also volunteer event manager of the annual Bush Poetry events at The Man From Snowy River Bush Festival, and has organised many Victorian and Australian Championships.

Her other role is secretary of Victorian Bush Poetry and Music Association and editor of their Facebook page too!

Jan lives in the village of Cudgewa, Northeast Victoria with her partner Linton, and they enjoy attending folk festivals, fitting them around farm responsibilities and visiting their tribe of children and grandchildren.


See previously featured achievers.



Boyup Brook Country Music Festival Action
The Boyup Brook WA Country Music Festival was held 15-18 February with featured poets Ray Essery and Sue Pearce.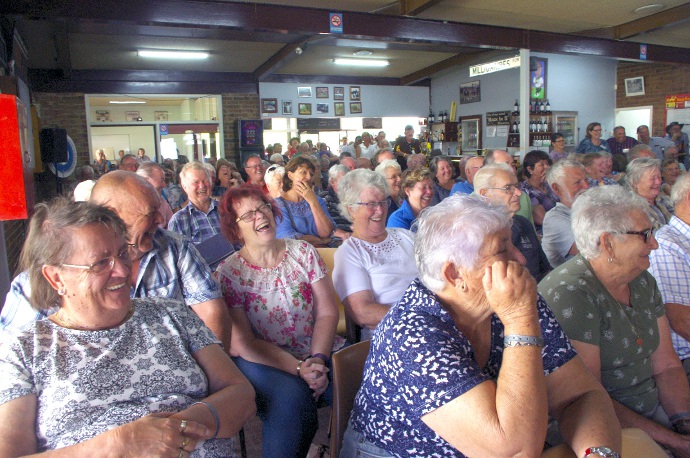 The delighted crowd at the Saturday morning Bush Poet's breakfast at the Boyup Brook Bowling club.

If you wanted a theraputic weekend and the company of super friendly people, then the place to be was at Boyup Brook Country Music Festival with the WA Bush Poets on the weekend of 15th-18th February 2018. There was magic in the air and new and lasting friendships were made.

The four well organised Bush Poets' Breakfasts were the highlight of the stimulating and fantastic festival. Bush Poetry united people as they gathered with a common cause, while leaving cares and duties behind at home.

During the breaks in the Poetry Program there was ample opportunity to experience the music from visiting bands and solo artists on the surround sound stage at the shady Music Park.

A trip to Boyup is not complete without a visit to Harvey Dickson's Country Music Centre, renowned throughout Australia. There you will find the biggest collection of Elvis Presley memorabillia in the country.

This event lived up to its reputation of being the biggest Country Music Festival in WA and ranks amongst the best in Australia, with many patrons coming back year after year, to enjoy the line up of artists - poets and musicians - that are queuing up to be invited.

So mark your calendar for next year!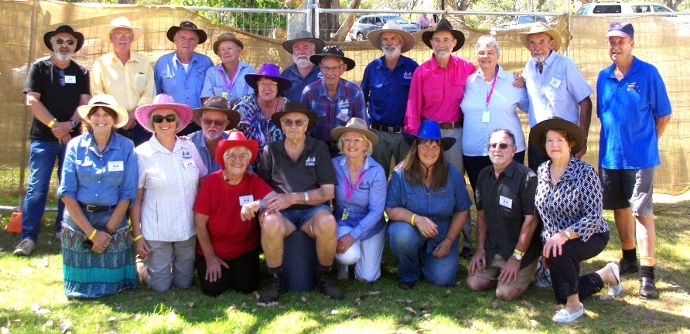 Sunday morning Poets' breakfast at the Music Park. The photo shows all the WA poets that were present at the event and who stayed at Meg and Bill Gordon's farm.



Orange Banjo Paterson Festival
Some photographs of winners in the poetry competition run as part of the festival held 16-25 February. Results here.



Primary School winners: Steve Townsend (sponsor), Ebony Inman, Abigail Kiely, Amy Robinson, James Locke (sponsor)



High School winners: Denise Martin (Rotary President), Fenella Beer, Sophia Duncan, Kathy Snowball (sponsor)



Novice Reading winners: Denise Martin (Rotary President), Robert Cox, David Judge, Tom Inman, Justin Byrne (Festival Chair)



Novice Recital winners: Derek (Doc) Bland, Val Wallace, Scott Barrett, Denise Martin (Rotary President), Catherine Cheney (Sponsor)



Open winners: Denise Martin (Rotary President), Susie Carcary (Judge), Mel Hall (Judge), Greg North (Judge), Rhonda Tallnash, Celia Kershaw



Mayoral Challenge: Paul Mullins, Reg Kidd, Scott Ferguson, Susie Carcary (Judge)