Membership
Membership Information
Forms and Electronic Subscriptions


New Anthology On Sale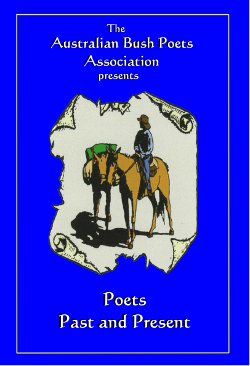 New anthology of ABPA poets past and present is now on sale $28 posted (within Australia).
A Who's Who of modern bush poetry.
62 poets, 192 pages.

More information here.


On This Site

Register of Modern Bush Poets
Many Poets have products and services available
_________________

Roll of Honour
Australian Bush Poetry Champions
and ABPA executive members
_________________

Multimedia
See and hear some of our
modern Bush Poets
_________________

Yarn Spinning
Poets often tell yarns too.
Read some great Aussie yarns
_________________

ABPA Strategic Plan
_________________

2016 Review of Competition Package
and Strategic Plan
_________________

2017 ABPA Committee
ABPA Committee Executive
President - Gary Fogarty
Vice President - Ray Essery
Secretary - Meg Gordon
Treasurer - Janine Keating
Committee Members
Tom McIlveen
Bill Gordon
Max Pringle
Bob Kettle

ABPA State Delegates
Qld - Mick Martin
NSW - Rob Christmas
Vic - Jan Lewis
SA - Bob Magor
WA - Irene Conner
NT - Kevin McCarthy
Magazine Editor - Neil McArthur
Public Officer - Penny Broun
Promotions Officer - Brenda Joy
Facebook Editor - Jan Lewis
Webmaster - Gregory North

President's Report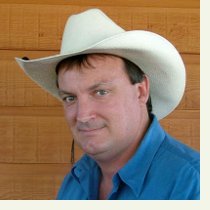 The ABPA Committee has approved a new Adjudication Sheet for Performance Bush Poetry Competitions which is on our
website
. Thanks to Jack Drake & Marco Gliori for working on developing the new sheet. The Committee will be reviewing other areas as time permits, Written Poetry Comp Adjudication Sheets, Accredited Judges Lists & Competition Guidelines. If members have input of any kind that they would like considered during these reviews, then please contact either myself or any Committee Member and let us know. After all it's your Association & we value your thoughts. I often get asked, "What can individual Members do to help promote Bush Poetry?", & the answers are many & varied. I will do my best to highlight just a few:-
1. Improve you own writing/performance at every opportunity – regardless of your experience or ability, it's always possible to improve. The better we are, the bigger the audience we'll create. There's many ways to improve your
craft. Attend workshops. Watch other entertainers & study their techniques, comedians, dancers, mimes, singers,
dancers, actors & Bush Poets all have techniques we can adjust & use in delivering Bush Poetry. Find a mentor, most
experienced Bush Poets I know are happy to offer help & advice, just ask. Competitions, these can provide an early opportunity to work to an audience, while Judge's comments & audience response can be a good learning tool. (I'd urge poets to consider not spending too long in 'competition mode' as it can often hinder you from progressing through the poetry ranks).
2. Share your success, If you have a good win in competition or have other notable success with Bush Poetry, then share this news by sending a 'Press Release' to all relevant newspapers, newsletters, radio stations and TV stations.
They will not come knocking on your door, but if you send them a properly constructed press release, you may be surprised with how often they will use your information. This will lift your profile & promote Bush Poetry. Don't expect
someone else to do your promotion for you.
3. Constantly look for opportunities to perform, instead of competing for the limited number of performance opportunities already established at Festivals or events, look for situations you think may benefit from a good poetry
performance and ask. Eg, approach your local RSL club, suggest how a well performed poem might enhance their Anzac Day Celebrations, approach your local P&C Assn, suggest that as a fund raiser they might like to consider a Bush
Poetry Show (I ran my first Poetry Show in Millmerran, for the Progress Assn, we sold just over 400 tickets, paid 4 poets & made over $3000 profit). If your town or region has an established Festival or event, approach them and explain the benefits of having a poetry show as an attraction. Suggest to your local Lions Club that their Xmas Party could use a good laugh and that a good Bush Poet can deliver exactly that. You will get a lot of No's, but it may surprise you how many Yes's you get. If you don't think your own poetry skills are up to it at this time, then invite along a more experienced
poet.
4. Always, always put the Best Poets available (allowing for Budget & other factors) in front of your audiences. This single factor is essential to promoting Bush Poetry & ensuring our future. While it is an honour to be asked to perform at any venue, it is a compliment to be asked to return.
Gary Fogarty (0417 723 400)
Welcome to the ABPA website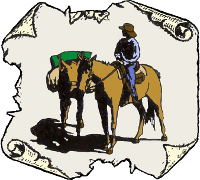 WELCOME
, membership of the Australian Bush Poets Association (ABPA) is comprised of writers, performers and individuals who are interested in bush poetry and enjoy written and live stories in rhyme and metre. If you have an interest in this piece of Australian culture called Bush Poetry, you are welcome here.

Aims
The objectives of the Australian Bush Poets Association is to foster and encourage the growth of Bush Poetry in Australia. By definition, Australian Bush Poetry is metred and rhymed poetry about Australia, Australians and/or the Australian way of life.

Membership
To join the Australian Bush Poets Association and receive our bi-monthly magazine, go to our Membership page.

The ABPA keeps in touch with our members through this website (and forum) and our bi-monthly magazine of Bush Poetry news, events, results of written and spoken competitions as well as samples of contemporary bush poetry. Many members have books, CDs and other products. These can be advertised in the magazine. For rates, click here. The deadline for ads and other content for the magazine is the 22nd of the month preceding publication. Magazines are published at the beginning of February, April, June, August, October and December.



Check out our Facebook page.


Meet a Poet - Olivia Priddis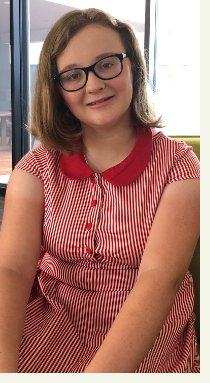 "I'm currently thirteen years old, and I go to Grace Lutheran College in Queensland. I first discovered my writing talent, in term one, when we had to write an Australian poem for an English assignment. Both my family and my teacher commented very highly on my work and encouraged that I enter it in the Ipswich poetry competition, which came first place for my age group. I also have a great talent for writing short horror and mystery stories. After reading my poem and short stories, author Michelle Worthington offered to mentor me, and help me get published. I enjoy writing poems and stories in my free time, which my friends and class mates always look forward to hearing.
I enjoy school a lot, drama and English being my favourite subjects. I aspire to combine these two talents I have, and write plays, or stage versions of my stories. I have already written a stage version of my first short horror story called
Truth or Death
. I hope to expand my future in writing by publishing my work and entering competitions."
Olivia Priddis (2018 at age 13)
N.B. Olivia's poem Red Dress on the Hill took out the 1st Prize in the Broderick Family Award for 11-13 Years at the 2017 Ipswich Poetry Feast.
See previously featured poets
.
Member Achievements - Prousty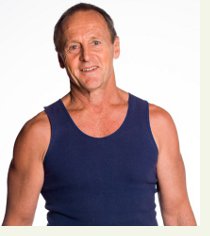 Dave Proust, better known as 'Prousty' was born on an egg producing chook farm in a little valley called Dooralong. He went to a one teacher school, Dooralong Primary School with only 26 kids. His parents worked long hours on the farm as did he and his brothers and sister. This hard rural life was where he evolved his deep love for the Australian Bush and rural way of life.

Prousty married his wife Therese when they were young and they had six Children in quick succession.

He's had many jobs including working as a rouse about, he worked on a cattle station in the Northern Territory, he is a licensed plumber and has been a professional Firefighter for the last 26 years.

Prousty didn't do particularly well at school, not because he wasn't bright but because of his dyslexia. It was being dyslexic that started him down the poetry road as he found poetry easier to read than normal text. He listened to his dad. Peter, recite The Man from Snowy River with passion and action, cracking the whip at the appropriate moments and changing the volume and level of his voice as he went, so when Prousty started performing, it was his father's animated style that he recreated.

Prousty didn't write his first poem until he was nearly 40 and on hearing this poem his friend Mike entered him in The Golden Damper Poetry Performance Competition in Tamworth where he won the original section with a tragic poem about his Mate dying from Cancer. "Mates". He went on to win the Golden Damper 3 times and was runner up 3 times.

It was Ray Essery who encouraged him to write comedy, saying "Life's too serious, people want to have a laugh" so through Ray's input Prousty has become one of the better know Comedy Performance Bush Poets in the country.

Working 2 jobs and with all those kids Prousty didn't enter in very many poetry competitions, although while holidaying in the USA he did win the American Cowboy Poetry Rodeo Competition. Prousty is in high demand for many of the major country Music Festivals performing Poetry and as an MC. He is also in demand as a performer at corporate functions. He can also be seen doing the odd TV commercial, his last was on "Whats Up Down Under" which is aired on channel 10.

Not bad for a kid from Dooralong with Dyslexia.


Our thoughts are with Dave and his family as he recovers from recent brain tumour surgery.


See previously featured achievers.



New Venue for Illawarra Breakfast Poets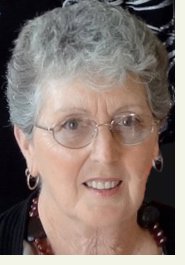 Illawarra Breakfast Poets, who have been meeting at the Coniston hall for the past 12 years - have moved. We now meet at 7am every Wednesday in the boardroom of the new Marco Polo Care facility , 11 Watergum Way, Woonona, NSW 2517.

Everyone is welcome. While we prefer to write poetry with rhyme and metre, we are delighted to hear other styles. We are given a new topic each week and read or recite our poems in competition for the Distinguished Poets Award (DPA). A newcomer has as much chance of taking this hand made, hand engraved wooden trophy home as one of the original members who were present that February morning 12 years ago. It is a round the table, secret vote.

We contribute a small amount to cover our coffee, tea, milk, biscuits etc. During this year there has been an average of 12 members every week. We have produced some exciting writing and performers for example, two of our foundation members will be well known by festival goers over the years are Zondrae King and Ken Potter. Ella Edwards also has been popping up now and again and in recent years and Ralph Scrivens was a regular, but sorry to say he has moved away from the Illawarra but he is still performing.

Any enquiries phone Zondrae King on 02 4283 7061, or Ken Potter 0417 707 879.


Festival Action
Australian Celtic Festival, Glen Innes, NSW – 3-6 May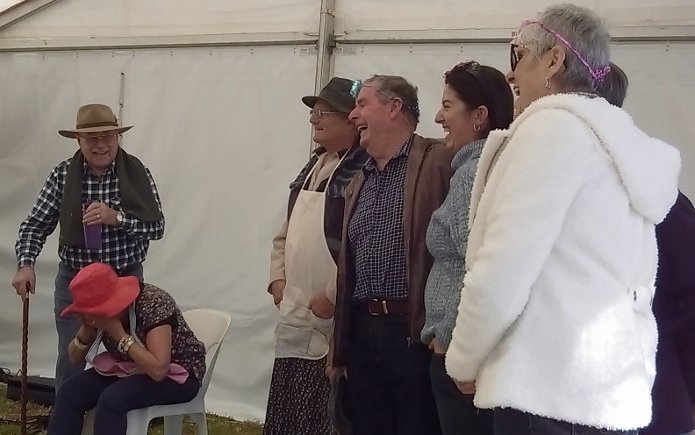 Happy participants in the bush poets breakfast. Photo courtesy of Hal Pritchard
_____________________

FOUR FUN FESTIVALS

We were fortunate to be able to participate in four fun festivals in Eastern Australia from mid March to early May. At each of these, bush poetry successfully blended in with themed activities and different genres of music adding variety and interest to the overall festival ambience.

IN NARRANDERA, NSW from 16th – 18th March, The John O'Brien Bush Festival (principal co-ordinators Barbara Bryon and Joan Graham) mixed poetry with Irish Celtic Music and general popular sing-alongs. Also included were two relevant competitions, one open and one for John O'Brien poetry. In addition there was a wonderful Anzac concert blending sung and spoken presentations.

IN CORRYONG, VICTORIA from 5th – 8th April, The Man From Snowy River Bush Festival (principal poetry co-ordinator ABPA's Victorian Representative and Facebook Editor, Jan Lewis) also held a moving Anzac concert. Poets and singers also gave two pre-festival concerts for the nursing home residents and those in respite care. The bush poetry program blended with the overall MFSR events and incorporated Australian traditional and bush music. The two relevant poetry competitions were for the MFSR recital and the Jack Riley Heritage Award.

IN BOONDOOMA, QUEENSLAND from 25th – 29th April The Spirit of the Bush Festival (co-ordinators Buddy Thomson and Lynne Bennett of Boondooma Homestead) began with a day devoted to the commemoration of Anzac and war service including a parade. At this festival bush poetry blended with the five days of all-Australian ballads, the gospel service on the closing Sunday and the homestead activities.

IN GLEN INNES, NSW from 4th – 6th May The Australian Celtic Festival (principal co-ordinator Lara Gresham) included bush poetry breakfasts and performances in the four stages of Celtic entertainment at the Australian Standing Stones and the town celebrations with bands, groups, fashion awards, dance championships and combined school concerts.

Thank you to all the above festival organisers for including the bush poetry components and to all those who supported and appreciated the poets' performances.

It was a wonderful experience to be a part of these festivals and to be able to meet up with so many ABPA friends, members and supporters from all states of our great land. We would thoroughly recommend anyone to join in any of the above four festivals in 2019.

Brenda Joy and Hal Pritchard
ABPA 'Troubadours'