Membership
Membership Information
Forms and Electronic Subscriptions


New Anthology On Sale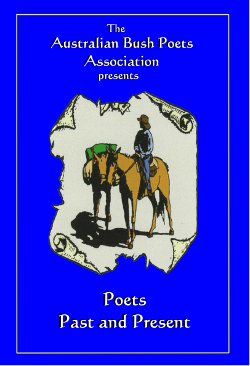 New anthology of ABPA poets past and present is now on sale $28 posted (within Australia).
A Who's Who of modern bush poetry.
62 poets, 192 pages.

More information here.


On This Site

Register of Modern Bush Poets
Many Poets have products and services available
_________________

Roll of Honour
Australian Bush Poetry Champions
and ABPA executive members
_________________

Multimedia
See and hear some of our
modern Bush Poets
_________________

Yarn Spinning
Poets often tell yarns too.
Read some great Aussie yarns
2020 ABPA Committee
ABPA Committee Executive
President - Tim Sheed
Vice President - Ray Essery
Secretary - Meg Gordon
Treasurer - Christine Middleton
Committee Members
Tom McILveen
Manfred Vijars
ABPA State Delegates
NSW - Bill Kearns
Victoria - Jan Lewis
Queensland - Peter Frazer
WA - Irene Conner
Magazine Editor - Neil McArthur
Public Officer - Gregory North
Facebook Editor - Jan Lewis
Webmaster - Gregory North

President's Report Feb-Mar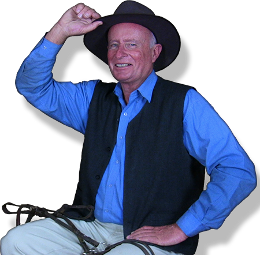 This last year (2019) has been very busy, as they all seem to be. I would like to thank the members of the committee who worked tirelessly for the good of the organization. Ray Essery as Vice President, Meg Gordon as Secretary, Janine Keating as Treasurer. Committee members Manfred Vijars, Bob Kettle, Bill Kearns, Irene Connor, Peter Frazer and Jan Lewis (our thoughts go out to Jan and Linton who were victims of the bushfires, although they managed to save the houses and machinery shed).
I also thank Neil McArthur for his work as Magazine Editor. The Magazine is our main means of communicating with and informing our members.
Greg North for his work as Website Editor and Returning Officer and Jan Lewis for her good work as Facebook Editor.
During the year the NSW Office of Fair Trading ratified a change to our Constitution making State representatives full Committee members. The ABPA Constitution may be viewed on our
website
.
The Treasurer's report indicates that the organization is in a sound financial position but the steady attrition of memberships is a concern that the committee must endeavor to address this year.
The Golden Damper and Frank Daniels Bush Poetry Competitions attracted a very high caliber of performance. Prize money was allocated for winners and place-getters and the judges and workshop presenters were paid for their work. The Golden Damper pottery prizes for first place in the two sections were very well received and Ray Essery kindly donated the Frank Daniels Trophy (a beautiful glass sculpture).
It is clear that bush poetry and yarnspinning are a fundamental part of Australian culture and a means to hand down the folklore of our country.
Many of our poets are active in working with schools and my experiences have been very positive.
The kids particularly love a chance to participate and dress up and it doesn't require much as they have such active imaginations.
If you are a bush poet, and know it, then share it and show it.
Tim Sheed.     
Welcome to the ABPA website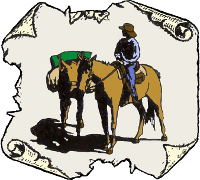 WELCOME
, membership of the Australian Bush Poets Association (ABPA) is comprised of writers, performers and individuals who are interested in bush poetry and enjoy written and live stories in rhyme and metre. If you have an interest in this piece of Australian culture called Bush Poetry, you are welcome here.

Aims
The objectives of the Australian Bush Poets Association is to foster and encourage the growth of Bush Poetry in Australia. By definition, Australian Bush Poetry is metred and rhymed poetry about Australia, Australians and/or the Australian way of life.

Membership
To join the Australian Bush Poets Association and receive our bi-monthly magazine, go to our Membership page.

The ABPA keeps in touch with our members through this website (and forum) and our bi-monthly magazine of Bush Poetry news, events, results of written and spoken competitions as well as samples of contemporary bush poetry. Many members have books, CDs and other products. These can be advertised in the magazine. For rates, click here. The deadline for ads and other content for the magazine is the 22nd of the month preceding publication. Magazines are published at the beginning of February, April, June, August, October and December.



Check out our Facebook page.

Banjo Paterson Australian Poetry Festival, Orange NSW
Orange 360 and the Rotary Club of Orange put on their most successful festival yet. With events over nine days spread through the district, culminating in an original bush poetry performance competition, it was a great hit with locals and visitors alike.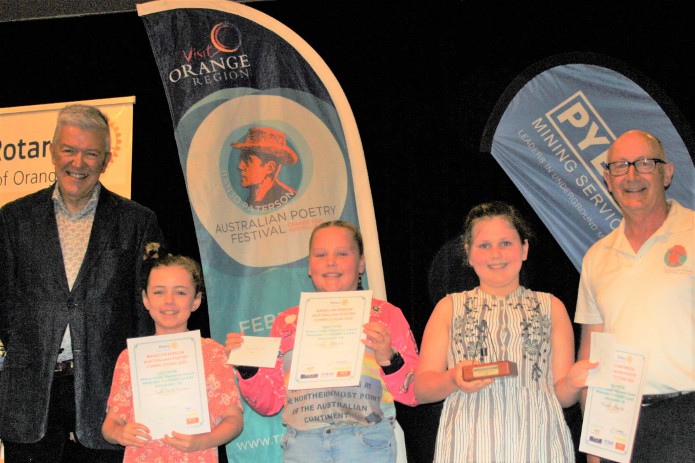 Primary school winners Sybilla Chapman, Lucy Ward, Niamh Rourke with Tony Cheney and Len Banks.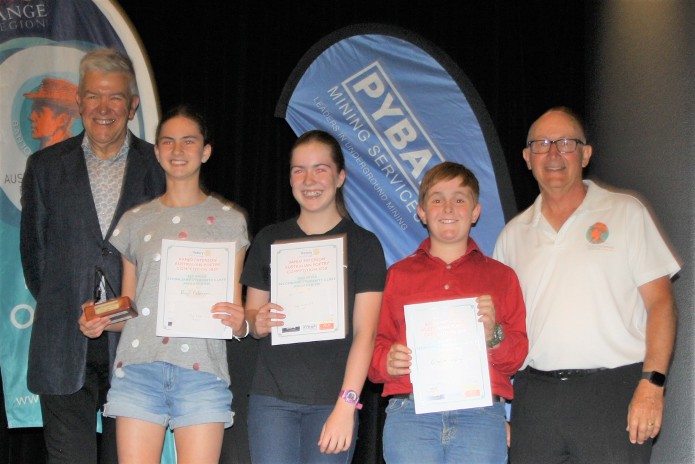 High school winners Amy Robinson, Abigail Kiely, Charlie Spry with Tony Cheney and Len Banks.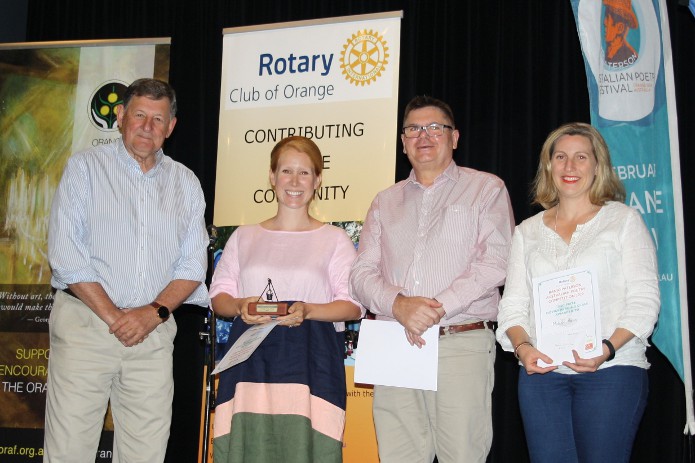 Novice reading winners Louisa Carey, Eric Yeomans, Melanie Pearce with Cr Reg Kidd.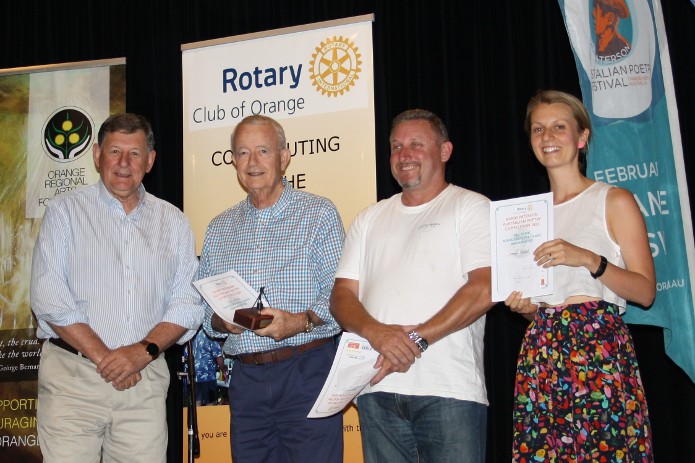 Novice recital winners Ian Butters, David Bolstad, Leesa Ronald with Cr Reg Kidd.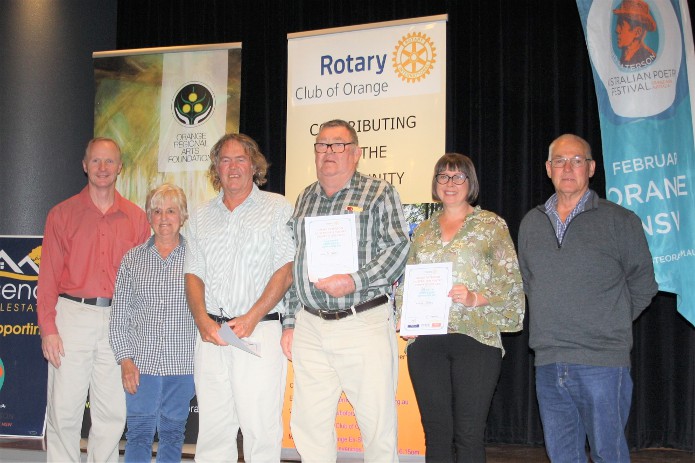 Open winners Andrew Pulsford, Bob "Pa" Kettle, Caroline Tuohey with judges Greg North, Carol Heuchan and Jim Lamb.

Results here.

The Blackened Billy Verse Competition was also awarded during the festival. Results here.



Blast From The Past
Mel & Susie came across this photo and wondered if anyone know when and where it was taken and who all the people are.
The faces they could identify from left to right include:
Campbell the Swaggie, blonde lady, man in hat, Milton Taylor, Graham Fredricksen. Then the group. Back row: man with hat, Arcadia Flynn, man with grey beard, man with beard, man with beard and glasses, man in red jacket. Second row: woman in red top, woman with baby, blonde woman in hat, then Arch Bishop in blue singlet with his arms around Wally Finch.
Can you identify when, where and who? Email the webmaster, contact details here.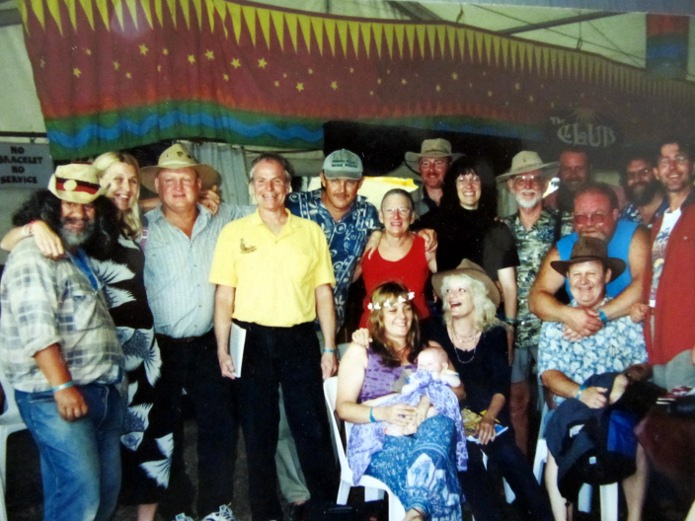 See previously featured poets.

See previously featured achievers.