Membership
Membership Information
Forms and Electronic Subscriptions


New Anthology On Sale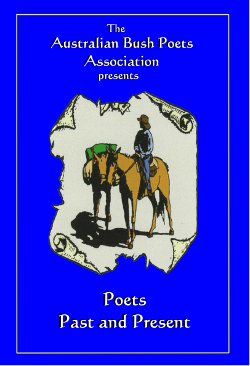 New anthology of ABPA poets past and present is now on sale $28 posted (within Australia).
A Who's Who of modern bush poetry.
62 poets, 192 pages.

More information here.


On This Site

Performance Survey for Members
MSWORD     PDF
_________________

Register of Modern Bush Poets
Many Poets have products and services available
_________________

Roll of Honour
Australian Bush Poetry Champions
and ABPA executive members
_________________

Multimedia
See and hear some of our
modern Bush Poets
_________________

Yarn Spinning
Poets often tell yarns too.
Read some great Aussie yarns
_________________

ABPA Strategic Plan
_________________

2016 Review of Competition Package
and Strategic Plan
_________________

2019 ABPA Committee
ABPA Committee Executive
President - Tim Sheed
Vice President - Ray Essery
Secretary - Meg Gordon
Treasurer - Janine Keating
Committee Members
Bob Kettle
Neil McArthur
Manfred Vijars
ABPA State Delegates
to be confirmed
Magazine Editor - Neil McArthur
Public Officer - Gregory North
Facebook Editor - Jan Lewis
Webmaster - Gregory North

President's Report Apr-May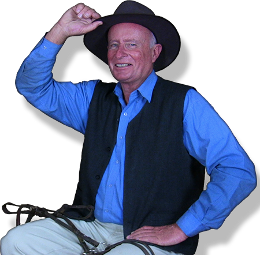 A huge thank you to outgoing President Gary Fogarty for his commitment and hard work through the year. The bar is set high. I thank the committee for electing me to the position of President\par of the ABPA.
At the outset I am aware of the history of some of the difficulties experienced by previous presidents and I am setting the clock back to zero.
Bush poetry and storytelling and music are valuable tools in carrying our culture forward to younger generations.
It is clear there are a few seemingly intractable problems, the biggest being the demographic of our members and not enough younger people even knowing what Bush Poetry is.
Young poets and aspiring performers must be encouraged to participate in competitions to improve and get guidance from the old hands so that they can become the polished performers of the future.
To facilitate new members coming on board simple things, like taking Membership Application Forms to competitions and gatherings and promoting the ABPA, as not everyone has a computer or is tech savvy. New people may like to join if they know how.
We enjoyed Tamworth and the Golden Damper Poetry Competition and a big thank you to all who helped to make it happen, with a special thanks to Meg and Bill Gordon. They came over from WA specially and that is a huge commitment.
Mick Martin is doing great work in getting new local Bush Poetry groups up and running and that is very positive.
I thank the committee for their support and guidance to date and look forward to a fun and successful year ahead. As a new committee member and President there is much to learn and to be done.
Welcome to the ABPA website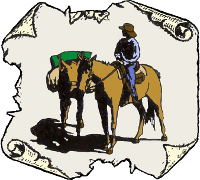 WELCOME
, membership of the Australian Bush Poets Association (ABPA) is comprised of writers, performers and individuals who are interested in bush poetry and enjoy written and live stories in rhyme and metre. If you have an interest in this piece of Australian culture called Bush Poetry, you are welcome here.

Aims
The objectives of the Australian Bush Poets Association is to foster and encourage the growth of Bush Poetry in Australia. By definition, Australian Bush Poetry is metred and rhymed poetry about Australia, Australians and/or the Australian way of life.

Membership
To join the Australian Bush Poets Association and receive our bi-monthly magazine, go to our Membership page.

The ABPA keeps in touch with our members through this website (and forum) and our bi-monthly magazine of Bush Poetry news, events, results of written and spoken competitions as well as samples of contemporary bush poetry. Many members have books, CDs and other products. These can be advertised in the magazine. For rates, click here. The deadline for ads and other content for the magazine is the 22nd of the month preceding publication. Magazines are published at the beginning of February, April, June, August, October and December.



Check out our Facebook page.

New Headstone for ABPA legend Frank Daniel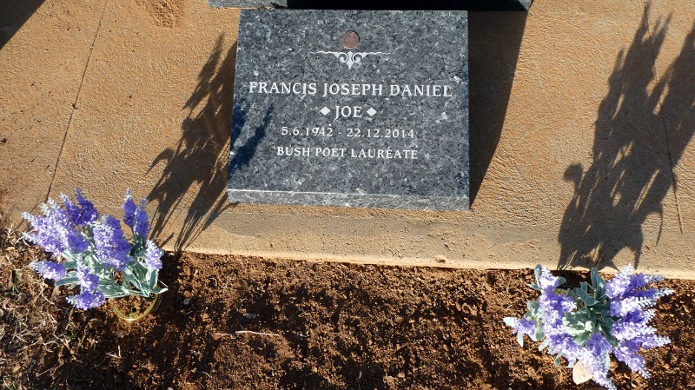 Six-times past President, the late Frank (Joe) Daniel's grave was recently adorned with a headstone in the Canowindra cemetery, NSW. His family were very proud to include the ABPA penny logo.

Frank was a wonderful performer and promoter of bush poetry and the ABPA. He is sadly missed.



See previously featured poets.

See previously featured achievers.



Festival Action
Man From Snowy River Bush Festival, Corryong Victoria.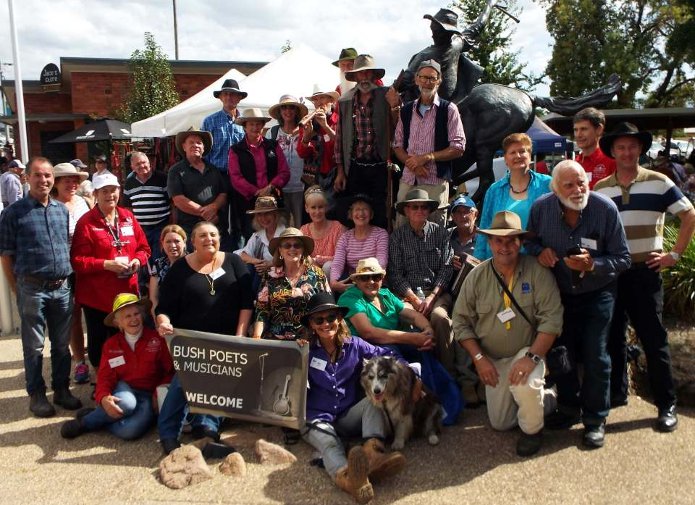 Competition results here.

____________________

Tenterfield Oracles of the Bush Festival, Tenterfield NSW.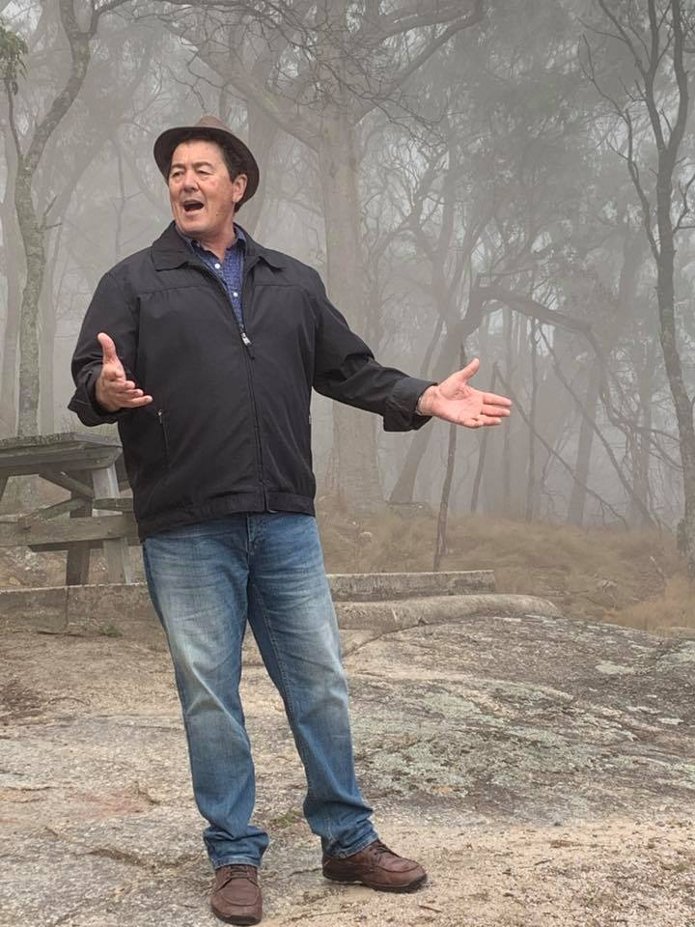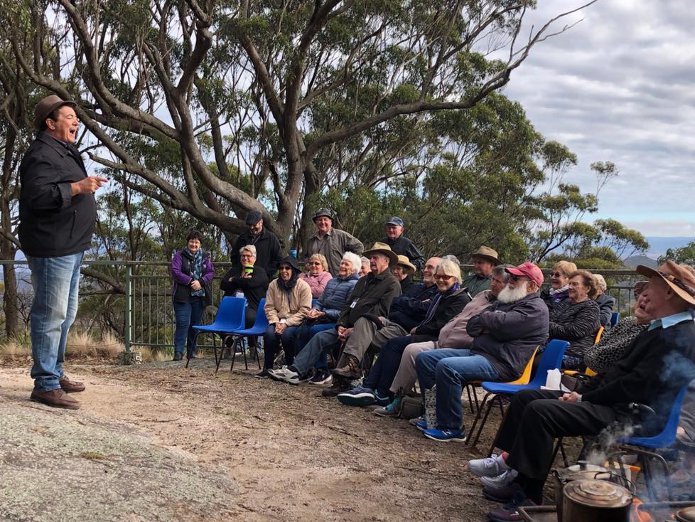 Marco Gliori delighting the crowd at Mt McKenzie during the festival.

Errol Gray, Neil McArthur, Mel and Susie and Marco were featured acts during the festival.


Competition results here.