Membership
Membership Information
Forms and Electronic Subscriptions



On This Site

Register of Modern Bush Poets
Many Poets have products and services available
_________________

Multimedia
See and hear some of our
Modern Bush Poets
_________________

Yarn Spinning
Poets often tell yarns too.
Read some great Aussie yarns
_________________

ABPA Strategic Plan
_________________
2014 ABPA Committee
ABPA Committee
Executive
President - Hal Pritchard
Vice President - Graeme Johnson
Secretary - Brenda Joy Pritchard
Treasurer - Gregory North
Committee Members
Robyn Sykes
Carol Reffold
John Peel

ABPA State Delegates
Qld - Wally Finch
NSW - Tom McIllveen
Vic - Jan Lewis
Tas - Philip Rush
SA - Bob Magor
WA - Irene Conner
Magazine Editor - Neil McArthur
Webmaster - Gregory North

President's Report, June-July
Again, we must begin on a sad note. In April the ABPA lost another valued member in Bob Markwell. The whole ABPA community joins in extending condolences to Faye, Jenny and the Markwell family.

Several other members are in hospital or suffering ill health and our thoughts are with you all.

NEW MEMBERS
We are now sending out welcome letters to new members to let them know what is available within the organization. We are pleased to report that so far this year we have had 24 new members and we wish each of them a very happy and long-term association with the ABPA.

WEBSITE
Last month we had 8,000 visits to the ABPA Website hitting on 161,000 pages. This is quite impressive! With this type of input it was felt that it would be ideal to feature a different poet on the website every month. Details relevant to the featured poet will be placed on the home page for one month and then these details will be transferred to a side file to be kept as a feature poets' permanent register. In this way we will be introducing our wonderful poets (both performers and writers) to newcomers and to the general public. Poets selected will come from the entire membership and may be professionals, semi-professionals or amateurs but each will be considered as a worthy role model to represent the ABPA. Please let the Secretary know if you would like a particular poet to be featured in this way.

BUSH POETRY COMPETITIONS
It is important that all members are able to participate in those aspects of the ABPA which they enjoy. This year so far many Bush Poetry Performance and Written Competitions have been held, including a very successful Victorian State Championship in Corryong. We thank all the organizers who have put time and energy into running these events. Looking ahead, this year we have three more State Championships coming up in Bundaberg, Queensland, Binalong, NSW and Toodyay WA. It is very pleasing to see that the competition model is still in a healthy state.

Many ideas are being trialled to try to improve and bring more variety into performance competitions. Bundaberg, Camooweal and many other festivals offer workshops and school visits as part of their program. Morisset conducted a festival based on workshops. WA introduced a section which allowed contestants to read their poems. North Pine is expanding their program by adding in all these aspects. State Delegates are reporting back to the Committee on the success of these innovations with a view to promulgating ideas and suggestions for other organizers to consider adopting. Whether or not these ideas will be taken up does, of course, depend on the time span and the nature of each individual event but we are always looking for ways to expand on what can be offered to members and to the public and we would welcome YOUR input.

GUIDELINES AND ASSESSMENT SHEETS
The Committee has now finalised the upgrading of Competition Guidelines and Assessment Sheets and these are now available on the website on the Competitions page. The package will be trialled at the upcoming State and National Championships. All the documents in the Competition Package will be subject to periodic review to ensure that they are kept up to date with ABPA membership requirements.

FELLOWSHIP
As a carry-over from the AGM it was suggested that a Professional Performer's Award should be given at a fund-raising awards ceremony. After much consideration within the committee and with input from the ABPA membership, this issue was found to be contentious and it has therefore had to be put aside. However, the response to having a general get-together of members and newcomers to foster camaraderie and extend our public image was welcomed. The first of these fun and fund-raising events will be held in Tamworth on the Wednesday evening of the AGM. More details will come later. While it is important to attract new members, it is also important that we share the benefits that being a part of the Bush Poetry community offers.

In poetry
Hal
Welcome to the ABPA website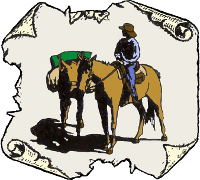 WELCOME, membership of the Australian Bush Poets Association (ABPA) comprises of writers, performers and individuals who are interested in bush poetry and enjoy written and live stories in rhyme and metre. If you have an interest in this piece of Australian culture called Bush Poetry, you are welcome here.

Aims
The objectives of the Australian Bush Poets Association is to foster and encourage the growth of Bush Poetry in Australia. By definition, Australian Bush Poetry is metred and rhymed poetry about Australia, Australians and/or the Australian way of life.

Membership
To join the Australian Bush Poets Association and receive our bi-monthly magazine, go to our Membership page.

The ABPA keeps in touch with our members through this web-site (and forum) also a bi-monthly magazine of Bush Poetry news, events, results of written and spoken competitions as well as publishing contemporary bush poetry. Many members have books, CDs and other products. These can be advertised in the magazine. For rates, click here.



Check out our Facebook page.

News

Vale Carmel Randle - long-time bush poetry stalwart, organiser, performer, mentor and teacher passed away in Toowoomba on Friday 5th July.

Competition Package is now available with guidelines, judging and competition sheets, accredited judges list and application form and approved competitions list here.

Feature Poet - we will be introducing our wonderful poets (both performers and writers) to newcomers and to the general public by featuring a different ABPA poet on the Website each month. At the end of that month the poet's details will be transferred to a the Poets Register. Poets featured will come from the entire membership and may be professionals, semi-professionals or amateurs, but each will be a worthy role model to represent the ABPA membership.



Meet a Poet - Ellis Campbell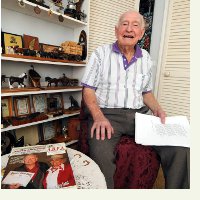 Photograph and Report from Leona Mills (daughter of Ellis).

Ellis Campbell began entering competitions at the age of 54, and he has amassed over 700 awards in written and performance competitions around Australia in the ensuing 30 years. His love, appreciation and understanding of authentic Australian bush life is reflected in many of his poems. Ellis has been a shearer, timber cutter, fencer, horse breaker, rabbit trapper and groundsman throughout his working life.

In addition to being a prolific writer of poetry, Ellis has also given countless hours of time to assist fellow bush poets. Ellis often received letters from poets around Australia and overseas seeking assistance with some aspect of their work. Ellis helped them all, to the best of his ability, free of charge. This is a reflection of his eagerness in ensuring the survival of the art of traditional bush poetry.

For two years Ellis also wrote an advisory column in the ABPA Magazine to help other poets with various facets of Bush Poetry.* These tips were later repeated in "Writers Voice" official magazine of the NSW branch of the Fellowship of Australian Writers, and are also available online. His generosity was rewarded in 2012 when he was awarded the Judith Hosier Heritage Award at the Australian Bush Laureate Awards in Tamworth, in recognition of his long association with bush poetry as a poet, poetry performer, judge and as one who works tirelessly to help and encourage new poets beginning to write.

Some other highlights for Ellis in recent years have included being made a Legend of the Longyard at Tamworth Country Music festival in 2008 & being awarded a Paul Harris Fellowship by Dubbo West Rotary Club in 2008. Ellis was honoured as the 2009 "Festival Guest of Honour" at the Henry Lawson Festival in Gulgong. He has performed poetry live on Radio ABC Australia All Over (his humorous poem Beach House Honeymoon is included on the ABC Macca's Sunday Best CD). He won his 2nd Blackened Billy at Tamworth in 2010 and received runner-up in both the NSW and Australian performance championships in that year. He won his second Henry Lawson at the Gulgong Henry Lawson Festival in 2011, and was awarded as the most successful competitor at the Bundy Muster Poetry Festival in 2011, at the age of 84.

Limited copies of the following books produced by Ellis are available - don't miss out on obtaining a copy of these publications from one of Australia's most prolific bush poets:

The Gloss of Bush

contains 53 award winning poems, $10 inc postage;

Autumn Collection

contains prizewinning bush verse and other forms of traditional poetry, $15 inc postage;

The Final Muster

contains 40 first prize winning poems, $15 inc postage.
Available from , or by phoning 0439 457 985

Ellis is admired, respected and loved throughout the Bush Poetry community.
All poets owe it to themselves to have copies of his works in their collections.
They could not hope for a better mentor.
We are proud to feature Ellis Campbell as our ABPA poet for July 2014.


*Ellis's writing workshops are still available on this website. Click on Techniques.


Thank You Festival Co-ordinators - Jan Lewis
We are very fortunate this year that bush poetry events will have included four State Bush Poetry Performance and Written Championships, held under the auspices of the ABPA. These championships are not run by the ABPA as an organization but by individual members who are willing to dedicate their time and energy to helping to present bush poetry as stand-alone events or through integrating it into other festival activities. In doing so, they hold Bush Poetry competitions basically in accordance with formats and guidelines that are still proving successful. These competitions foster camaraderie between poets at all levels of development and provide for those members who enjoy either performing or watching both the more traditional aspects of bush poetry and the modern, more humorous approach that has helped to expand the popularity of our genre.
We extend our heartfelt appreciation to all festival and competition co-ordinators and their committees for the work they are doing towards preserving, maintaining and expanding our unique cultural heritage through oral and written, bush poetry, yarns and storytelling.
We begin our on-going tributes with a Thank You to ...

Jan Lewis, Co-ordinator of the 2014 ABPA VICTORIAN STATE CHAMPIONSHIP held in Corryong, Victoria on the 3-6 April, 2014 at the Man from Snowy River Bush Festival.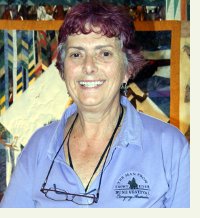 As the MFSR Poetry Event Manager and the Secretary of the Victorian Bush Poetry and Music Association, Jan needs and leads a reliable volunteer team. In addition to the Victorian State Championships in 2013 and 2014, Jan and her supporters co-ordinated the ABPA Nationals held in 2012.

Conducting the poetry segment at the MFSR Bush Festival, requires fitting Poetry around core events like the Street Parade and the MFSR Re-enactment. Paid MFSR festival staff deal with budget, sponsorship, program printing, media, permits, tenders, and assistance with mail outs, but the Poetry budget is $9,000 and this is a wonderful sponsorship to help cover the costs. About half of this goes for prizes and trophies. The rest goes in judges' fees and accommodation, etc, venue hire, sound and media. Around 15,000 people attend the whole festival annually, which includes around 40 adult poets (30 competing) and 2 schools participating (around 100 children involved).

Jan has already put her hand up to co-ordinate the ABPA National Championship in 2015. She has certainly been kept busy and makes a wonderful contribution to Bush Poetry in general and to the ABPA in particular.



Member Achievements - Wally Finch, ABPA Queensland state Rep
The ABPA also wishes to acknowledge the achievements of members who specialize in specific areas which help to promote the cause of the ABPA and of Bush Poetry in general.


Agricultural Show Arena Spectaculars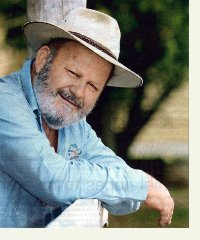 Since 2002 Wally has been involved from concept to writing to performance in bringing Arena Spectaculars to Agricultural Shows throughout regional Queensland and northern New South Wales. Agricultural Shows are the oldest form of continuous entertainment in Australia. They are a genuine part of our heritage in very real danger of being lost. Some have already vanished forever.
The Arena Spectaculars are a kaleidoscope of imagery and sound with huge casts held together by the narrative of one bush poet, Wally. Over the years they have covered historical subjects from Ned Kelly to Phar Lap. Because they are heritage based and easy to identify with, they have been instrumental in bringing crowds back to their local shows. For the team, their largest audience was on the Gold Coast a few years back when they performed to over 27,500 across three days.
This year their presentation of the Waltzing Matilda Arena Spectacular for the anniversary of Banjo Paterson's birth 150 years ago, was at the Toowoomba Show from 27th – 29th March. Although, ironically, rain affected the schedule and the Thursday night had to be cancelled (only the second cancellation in 110 performances from 29 different shows), those who braved the weather on the opening, including the Queensland Governor, Ms Penelope Wensley, enjoyed the music and bush poetry presented. When the full show went on on the Saturday night, there was an enthusiastic crowd of over 5,000.
Wally said "Our heritage offers us such a rich field of discovery as poets, writers, and, story tellers and the Arena Spectaculars demonstrate a different dimension of how our Bush Poetry can reach out to large audiences in regional and rural areas. Imagine what we could do in capital cities."