Membership
On This Site

Register of Modern Bush Poets
Many Poets have products and services available
_________________

Multimedia
See and hear some of our
Modern Bush Poets
_________________

Yarn-Spinning
Poets often tell yarns too.
Read some great Aussie yarns
_________________

ABPA Accredited Judges List
for Written and Performance
Competitions
_________________

ABPA Accredited Judge Application Form

_________________


ABPA Accredited Judge Application
Approved Competitions
_________________

_________________
2014 ABPA Committee
ABPA Committee
Executive
President - Hal Pritchard
Vice President - Graeme Johnson
Secretary - Brenda Joy Pritchard
Treasurer - Gregory North
Committee Members
Robyn Sykes
Carol Reffold
John Peel

ABPA State Delegates
Qld - Wally Finch
NSW - Tom McIllveen
Vic - Jan Lewis
Tas - Philip Rush
WA - Irene Conner
Magazine Editor - Neil McArthur
Webmaster - Gregory North

Welcome to the ABPA website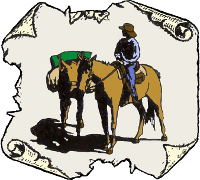 WELCOME, membership of the Australian Bush Poets Association (ABPA) comprises of writers, performers and individuals who are interested in bush poetry and enjoy written and live stories in rhyme and metre. If you have an interest in this piece of Australian culture called Bush Poetry, you are welcome here.
Aims
The objectives of the Australian Bush Poets Association is to foster and encourage the growth of Bush Poetry in Australia. By definition, Australian Bush Poetry is metred and rhymed poetry about Australia, Australians and/or the Australian way of life.
Membership
To join the Australian Bush Poets Association and receive our bi-monthly magazine, go to our Membership page.
The ABPA keeps in touch with our members through this web-site (and forum) also a bi-monthly magazine of Bush Poetry news, events, results of written and spoken competitions as well as publishing contemporary bush poetry. Many members have books, CDs and other products. These can be advertised in the magazine. For rates, click here.

Check out our Facebook page.
2014 ABPA Annual General Meeting
Outgoing President Manfred Vijars did not raise his hand for the position this year as he felt it was time to hand over to someone fresh.

Looking back over the past four years, he counts as accomplishments, the comprehensive Membership Survey which was the basis for the ABPA Strategic Plan. This document maps a pathway into the future using the hopes and aspirations of the current involved membership.


Using enabling technology, committee members from across the country were able to sit together in regular meetings via "Skype".


A Facebook page and a You Tube channel were also created, reaching out and promoting Bush Poetry to the wider 'digital' World.
The existing ABPA Forum engages many from across the Country to enjoy the company and banter of fellow poets.
The one thing that Manfred feels is missing in the Association, is recognition of 'excellence' in Performance. Our writers have the ABLA, yet performance poets attract the great crowds and do much to promote the craft of Bush Poetry, yet they have no real Award celebrating excellence. Manfred believes this is an important issue and one, he hopes the new Executive will take up.
Manfred expressed his gratitude to the Executive, Committee, State reps, and sub-committees for their input and efforts throughout 2013. And thanked the Membership for their encouragement and support throughout his tenure.
He went on to wish every success to the new Executive and Committee in their endeavours to ensure that the ABPA will still be here, and relevant, in 50 years time.

From the Incoming President

Thank you for electing me as President of the ABPA. Although I am currently just coming to grips with the fact that two weeks before the AGM this appointment was the furthest thing from my mind, I am looking forward to working with you all to serve the best interests of the ABPA.

I am not a poet but, along with the new Committee (listed below), I am passionate about helping to preserve and expand on the wonderful heritage of poetry with accurate rhyme and metre about Australians, Australia and the Australian way of life and about the ABPA's crucial role in this connection.

Administration of the ABPA is a co-operative venture and all ideas and suggestions are most welcome. Whilst I am responsible overall, Greg North for all Treasury matters and Brenda Joy for Secretarial, each Committee member has agreed to take on one or more roles for overseeing the smooth running of a particular aspect of the organization. Therefore, enquiries regarding a specific area may be directed as follows:

Graeme Johnson
- Golden Damper Awards Co-ordinator
- ABPA Guidelines and judging sheets for performance and written competitions

Brenda Joy
- archives/award winning written poetry

John Peel
- to assist Tom McIlveen to co-ordinate events at St Edward's Hall in Tamworth (enquiries still go to Tom)

Robyn Sykes
- Tamworth Gig Guide Co-ordinator

Carol Reffold
- collation and recording of information regarding written and performance competition events and results.

State Delegates have agreed to co-operate in any way needed with organizers of ABPA State or National performance or written competitions in their particular state.

Other specific duties will be allocated as the Committee decides and as the need arises.

In conclusion, on behalf of the incoming Committee, I offer sincere thanks to Manfred Vijars as retiring President for the considerable contribution he has made to the ABPA during his four year term of office and to all those who have served in an elected or voluntary capacity to help promote the bush poetry movement.

With your help and input, for this phase of the ABPA's 'coming of age', your Committee looks forward to an exciting and progressive twentieth year.

Hal Pritchard
New Initiatives:

The AGM overwhelmingly supported Neil McArthur continuing as magazine editor, thanking him for his efforts to date.

Gregory North is now the webmaster with thanks to Manfred for setting it up and maintaining the website it in recent years.


____________________________________________________
Congratulations to the 2014 ABPA Committee Members

EXECUTIVE

President - Hal Pritchard
Vice-President - Graeme Johnson
Secretary - Brenda Joy Pritchard
Treasurer - Gregory North


COMMITTEE MEMBERS

Robyn Sykes, Carol Reffold & John Peel




ABPA STATE DELEGATES




Queensland - Wally Finch
NSW - Tom McIllveen
Victoria - Jan Lewis
Tasmania - Philip Rush
Western Australia - Irene Conner

Magazine Editor - Neil McArthur
Webmaster - Gregory North