Membership
Membership Information
Forms and Electronic Subscriptions



On This Site

Register of Modern Bush Poets
Many Poets have products and services available
_________________

Roll of Honour
Australian Bush Poetry Champions
and ABPA executive members
_________________

Multimedia
See and hear some of our
modern Bush Poets
_________________

Yarn Spinning
Poets often tell yarns too.
Read some great Aussie yarns
_________________

ABPA Strategic Plan
_________________

2016 Review of Competition Package
and Strategic Plan
_________________

2017 ABPA Committee
ABPA Committee
Executive
President - Tom McIlveen
Vice President - Ray Essery
Secretary - (vacant)
Treasurer - Carol Hutcheson
Committee Members
Carol Reffold
Meg Gordon
Max Pringle

ABPA State Delegates
Qld - Cay Ellem
NSW - Rob Christmas
Vic - Jan Lewis
Tas - Philip Rush
SA - Bob Magor
NT - Lance Lawrence
WA - Irene Conner
Magazine Editor - Neil McArthur
Promotions Officer - Brenda Joy
Fund-raising Officer - Janine Keating
Public Officer - Penny Broun
Returning Officer - Penny Broun
Facebook Editors - Brenda Joy
and Shelley Hansen
Webmaster - Gregory North

President's Report Dec-Jan '18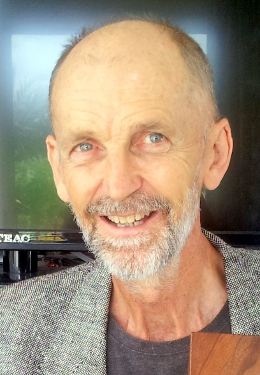 Greetings to all fellow members and magazine readers. I am back from the wars but not quite out of the trenches yet, having been out of action for the past two months with detached retinas in both eyes. I am typing this (with a little help) through a blur of injected black gas bubbles, which haven't dispersed from my eyes yet, so please excuse any typo errors.
As both of my retinas were fully detached, (which according to ophthalmologists is very unusual) I have had two rounds of surgery in Sydney Eye Hospital to reattach them. It is not terribly uncommon to get a single detached retina. They can randomly occur at any age, but more commonly in older people (like me?). They can be triggered by extreme exertion, a hit to the head or eye, a fall, or have been known to occur as a result of something as simple as sneezing. In my case they were brought about by crawling through confined roof spaces at work, which resulted in floaters (like spider webs and spots floating across the eye...(an early warning sign that something is amiss)...then a bleed behind both eyeballs, partial loss of vision and subsequent total loss of vision and retinal detachment.
The best analogy to explain it is to think of a stamp becoming unstuck from an envelope and needing to be reattached. Detached retinas are nothing new. Sadly many of our predecessors would have gone through this with total loss of vision, and it is only in recent years that this type of eye surgery has become possible. I will never be 20/20 again, but am extremely grateful for whatever sight I get back.
Anyway, enough of my woes and miseries, let's talk about poetry!
The highlight of course being the Toodyay Australian Bush Poetry Championships recently held in West Australia. Bill and Meg Gordon take a bow. You are truly both great ambassadors for our beloved craft and have done Western Australia and Bush Poetry proud. What a magnificent festival it was from all reports. We have two new Australian champions...Sue Pearce and Keith Lethbridge as performance champions and Will Moody as written champion, with outgoing champions Rhonda Tallnash and Roderick Williams (Performance) and myself (Written) graciously relinquishing our crowns to the worthy victors. Congratulations Sue, Keith and Will, deserved and worthy winners, all of you!
The countdown to Tamworth Country Music Festival is on, and with it comes an extravaganza of Australian Bush Poetry over the course of ten days.
If you have never been to a Tamworth Festival, I would urge you to place it highly on your bucket list! There are daily Bush Poetry events starting with Neil McArthur's legendary Longyard breakfast show and then right throughout the day culminating in evening events. This festival promises to be the biggest and best yet, with bumper crowds predicted due to the Australia Day public holiday on the Friday, making it a true long weekend. The Golden Damper and Frank Daniel Awards will both be held under one roof this time at St Edwards Hall, which has proven to be an ideal venue.
Numbers are quickly filling for one of our most prestigious Bush Poetry awards – the Golden Damper Competition. There is over $2000 in cash and prizes on offer and Golden Damper trophies and medallions for first, second and third place-getters in both original and established sections.
Following the success of the inaugural 2017 Frank Daniel awards, they will be held again in 2018, encouraging all performing poets to step up and compete, to be judged by the audience for cash prizes and a trophy for the overall winner. Hosted by our very own legendary, stalwart vice-president, Ray Essery. The winner will also be given the opportunity to perform at the Longyard Bush Poets Breakfast on Sunday morning.
Writing and performance workshops will be offered this year for the first time, to encourage and assist up and coming writers and performers, as well as seasoned veterans wishing to hone their skills.
As usual the ABPA Annual General Meeting will be held at St Edwards Hall at 2pm on Wednesday 24th January. All members visiting Tamworth are invited to attend, as committee positions will be available to be filled.
Please consider taking on a role in the new upcoming committee. This is your opportunity to become involved and to have a voice in the running of our wonderful organisation.
In Poetry, Tom McIlveen

Welcome to the ABPA website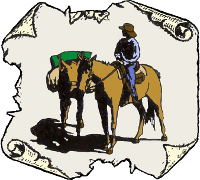 WELCOME
, membership of the Australian Bush Poets Association (ABPA) is comprised of writers, performers and individuals who are interested in bush poetry and enjoy written and live stories in rhyme and metre. If you have an interest in this piece of Australian culture called Bush Poetry, you are welcome here.

Aims
The objectives of the Australian Bush Poets Association is to foster and encourage the growth of Bush Poetry in Australia. By definition, Australian Bush Poetry is metred and rhymed poetry about Australia, Australians and/or the Australian way of life.

Membership
To join the Australian Bush Poets Association and receive our bi-monthly magazine, go to our Membership page.

The ABPA keeps in touch with our members through this website (and forum) and our bi-monthly magazine of Bush Poetry news, events, results of written and spoken competitions as well as samples of contemporary bush poetry. Many members have books, CDs and other products. These can be advertised in the magazine. For rates, click here. The deadline for ads and other content for the magazine is the 22nd of the month preceding publication. Magazines are published at the beginning of February, April, June, August, October and December.



Check out our Facebook page.


Happy New Year
The Association wishes all a happy and poetic 2018!

See previously featured poets.
See previously featured achievers.



Tamworth Country Music Festival 19-28 January
__________________________________________________
Raffles
All ABPA events at Tamworth during the festival will have raffles. Poets and members are welcome to contribute merchandise for prizes. See Ray Essery, phone 0438 843 817.


__________________________________________________
ABPA Annual General Meeting
2pm Wednesday 24th January 2018 at St Edwards Hall, 72 Hillvue Road (opposite Minnamurra Crescent) South Tamworth.


__________________________________________________