Membership
Membership Information
Forms and Electronic Subscriptions



On This Site

Register of Modern Bush Poets
Many Poets have products and services available
_________________

Roll of Honour
Australian Bush Poetry Champions
and ABPA executive members
_________________

Multimedia
See and hear some of our
Modern Bush Poets
_________________

Yarn Spinning
Poets often tell yarns too.
Read some great Aussie yarns
_________________

ABPA Strategic Plan
_________________

2014 ABPA Committee
ABPA Committee
Executive
President - Hal Pritchard
Vice President - Graeme Johnson
Secretary - Brenda Joy Pritchard
Treasurer - Gregory North
Committee Members
Robyn Sykes
Carol Reffold
John Peel

ABPA State Delegates
Qld - Wally Finch
NSW - Tom McIllveen
Vic - Jan Lewis
Tas - Philip Rush
SA - Bob Magor
WA - Irene Conner
Magazine Editor - Neil McArthur
Webmaster - Gregory North

President's Report, Aug-Sept.
Welcome to you all and especially to those new members who have joined us. We hope that you will each have a long and enjoyable association as part of the ABPA.
Sadly, we must begin by joining in sympathy with the family and friends of one of our wonderful pioneering poets, Carmel Randle. Carmel was a true inspiration to us all and she will be dearly missed.
GETTING TO KNOW EACH OTHER
There are many ways in which the ABPA is going about introducing members to other members through both the Magazine and the Website. Since June, the Website has introduced a new feature poet each month and has also included a monthly 'thank you' to some of our wonderful co-ordinators who put so much time and energy into holding ABPA Championships and Bush Poetry Competitions. These events are run purely on a voluntary basis and these hard working members demonstrate the philosophy that they do not ask what the ABPA can do for them but what they can do for the ABPA.

ABPA COMPETITION PACKAGE
Competitions may not be for everyone but they are the heart of the Bush Poetry scene for many.
In response to members' requests, a complete 'ABPA Competition Package' is now available on the Website. This package has evolved from extensive work by previous ABPA Committees led by Frank Daniel and Noel Stallard, from input from many judges and members over many years, from upgrading by Graeme Johnson, Glenny Palmer and Greg North and from further extensive work by the current ABPA Committee and in particular by Greg, Graeme and Brenda Joy.
This package is primarily for use by organizers conducting ABPA National and State Bush Poetry Championships. However, whilst it is not feasible to expect all competition organizers to adopt all aspects of the guidelines and assessment procedures in the package, we would suggest that you take a look at the recommendations to see what can fit in with your needs, funding and time schedules. It has currently been shown that competitions which run basically in accord with the ABPA recommendations are the ones that are attracting the largest number of entrants. It is important for competitors to know the conditions under which they are being judged and the ultimate aim is to gain uniformity Australia wide. If you do not have access to the web you may request a copy of the package through the ABPA Secretary.
If you should need any assistance with any aspect of the package, please contact your State Delegate or a Committee member. We will support you in every way possible to help you to implement the procedures.
The package is subject to constant review, therefore all ideas and inputs from any organizers, clubs or individual members are welcome at any time.

MEMBERSHIP POTENTIAL
It is pertinent to recognize that our largest support system comes from the so-called 'grey nomad' population. This will always be the case. As age catches up with some of our supporters, so the lower end of the spectrum will be replenished each year as a new group of retirees emerges. It is when people leave the constrictions of study, family and the work force that they gain the time to explore other aspects of life.
At any given time there are 200,000 recreational vehicles (i.e. caravans, motor homes, camper trailers) touring around Australia. That means there are around 400,000 (mostly retirees) looking for things to do and festivals to attend. With the tourist season well underway in Queensland and West Australia, many of our members are performing at travellers' venues and van parks and we are constantly looking at more ways in which we may share our wonderful craft through these and other outlets.
We have been distributing past issues of ABPA magazines to various caravanning and motor home clubs with a positive response. Penny Broun has enthusiastically accepted the role of 'ABPA Representative' at the Campervan and Motor-home Club of Australia (CMCA), the largest of these organizations, which attracts 1,000 plus vehicles to each of its festivals.
We believe that this expanding 'market' is an area where we need to make inroads not just for the sake of the ABPA but for the sake of those 'fair dinkum' Australians who love our country as we do. Some are returning to recollections of Bush Poetry from their schooling days, others are discovering the genre for the very first time. Our aim is to bring more people to a greater appreciation of the beauty of rhyme and metre and to a greater awareness of the ability of bush poetry to preserve and to act as an ideal expression of our unique Australian way of life and of our cultural heritage. There is a saying that a country that rejects its cultural heritage is in danger of losing its soul.

In poetry,
Hal
Welcome to the ABPA website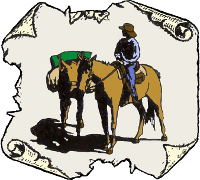 WELCOME, membership of the Australian Bush Poets Association (ABPA) comprises of writers, performers and individuals who are interested in bush poetry and enjoy written and live stories in rhyme and metre. If you have an interest in this piece of Australian culture called Bush Poetry, you are welcome here.

Aims
The objectives of the Australian Bush Poets Association is to foster and encourage the growth of Bush Poetry in Australia. By definition, Australian Bush Poetry is metred and rhymed poetry about Australia, Australians and/or the Australian way of life.

Membership
To join the Australian Bush Poets Association and receive our bi-monthly magazine, go to our Membership page.

The ABPA keeps in touch with our members through this web-site (and forum) also a bi-monthly magazine of Bush Poetry news, events, results of written and spoken competitions as well as publishing contemporary bush poetry. Many members have books, CDs and other products. These can be advertised in the magazine. For rates, click here.



Check out our Facebook page.

News

Vale Carmel Randle - long-time bush poetry stalwart, organiser, performer, mentor and teacher passed away in Toowoomba on Friday 5th July.

Competition Package is now available with guidelines, judging and competition sheets, accredited judges list and application form and approved competitions list here. If found necessary, these documents are open to amendment or changes as required following membership input and committee approval.

Roll of Honour lists Australian Bush Poetry Champions and ABPA Executive members since inception.



Meet a Poet - Marco Gliori
Feature Poet - we will be introducing our wonderful poets (both performers and writers) to newcomers and to the general public by featuring a different ABPA poet on the Website each month. At the end of that month the poet's details will be transferred to the Poets Register. Poets featured will come from the entire membership and may be professionals, semi-professionals or amateurs, but each will be a worthy role model to represent the ABPA membership.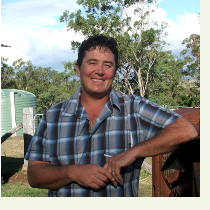 Marco Gliori is one of Australia's premier performers of Bush Verse.

A full-time entertainer, his original and mostly humorous poetry and anecdotes, depicting contemporary Australia are delivered with a unique and distinct country flavour striking a chord with audiences of all ages, and from all walks of life.

Marco is highly regarded across Australia, having been awarded, in 1995, the Spirit of Waltzing Matilda Award by ABC National Radio, presented to him by the late great Slim Dusty, and in recent years was selected by The Australian Women's Weekly as their modern day 'Banjo Paterson', a comparison that Marco immediately rejects.

"No-one could emulate what writers like Banjo Paterson and Henry Lawson achieved, but I'm happy and privileged to continue the tradition"

And continue the tradition, he has. In his early days Marco toured with the Queensland and Victorian Arts Council's Artist in Education Program for over a decade, connecting with the youth of Australia, face to face, celebrating this land and her characters, with an upbeat attitude, all the while building a fan-base amongst younger readers.

Those who have seen Marco presenting his after-dinner sports and corporate presentations, know there are many levels to his audience appeal. From the back bar of the North Gregory Hotel in Winton, to the Regent Theatre in Melbourne, his original poetry, comedy doggerel and yarns find themselves delivered on a diverse range of stages.

I spent the first part of the show watching some of the "hard heads" in the room. They were in stitches. Now I could relax and enjoy a fantastic showman and bush poet. I woke up on Thursday morning with sore sides (from laughing) and sore shoulders derived from pats on the back from people saying how refreshingly funny and entertaining you were. I would have no hesitation in recommending you to anyone running a conference, a sporting function, or simply as an after dinner speaker. (2011)
Stuart Stanton (Coaching and Development Officer NSWRL Academy)

In the last 12 months Marco has attended literary festivals from the Whitsundays to the Sunshine Coast, hosted the State Land Care Awards Dinner, the State Meat Industry Awards, performed at Oracles of the Bush Tenterfield, Tamworth Country Music Festival, Gympie Muster, Booyup Brook Country Music Festival and the Biggenden Beef Ball, as well as performing at numerous corporate dinners, while still finding the time to travel to isolated communities to workshop with school children during the day and perhaps have a few coldies while spinning a yarn or three for their parents around the campfire. Say g'day if you see him!


Thank You Festival Co-ordinators - Robyn Sykes
We are very fortunate this year that bush poetry events will have included four State Bush Poetry Performance and Written Championships, held under the auspices of the ABPA. These championships are not run by the ABPA as an organization but by individual members who are willing to dedicate their time and energy to helping to present bush poetry as stand-alone events or through integrating it into other festival activities. In doing so, they hold Bush Poetry competitions basically in accordance with formats and guidelines that are still proving successful. These competitions foster camaraderie between poets at all levels of development and provide for those members who enjoy either performing or watching both the more traditional aspects of bush poetry and the modern, more humorous approach that has helped to expand the popularity of our genre.

We extend our heartfelt appreciation to all festival and competition co-ordinators and their committees for the work they are doing towards preserving, maintaining and expanding our unique cultural heritage through oral and written, bush poetry, yarns and storytelling.

This month we say Thank You to ...

Robyn Sykes, Co-ordinator of the 2014 ABPA NSW STATE CHAMPIONSHIP held in Binalong NSW 12-14 September, 2014. Binalong Banjo Paterson Bush Poetry Prize.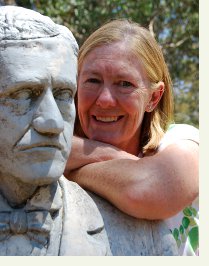 Binalong is a small village near Banjo Paterson's childhood home of Ilalong in South West NSW.

It is therefore very appropriate that the NSW Championships should be held in such an historical location.

Robyn tells us that the vision of the Binalong Bush Poetry Prize is for a friendly, inclusive event where as many as possible may share in the poetry and the fun. "We want people to recite, relax and refresh in our village environment. From walk-ups to open performances, school kids to written comps, novices to music, there's something for poetry lovers of all ages and stages.

"To run the ABPA Championships in our village of 250 people takes strong community support. All the local businesses are behind us. Yass Valley Council is a strong supporter. We are delighted to have sponsors in neighbouring towns as well.

"The BBPP committee has planned, plotted and persuaded for nearly 18 months to make this an event that will go down in our village annals as a wonderful celebration of our poetic heritage. We are delighted to invite all poets, friends and friends-we-haven't-yet-met to come and celebrate with us."

The ABPA is fortunate to have Robyn as an able and willing promoter of Bush Poetry in her district.



Member Achievements - Noel Stallard
The ABPA also wishes to acknowledge the achievements of members who specialize in specific areas which help to promote the cause of the ABPA and of Bush Poetry in general.

SPECIAL ACHIEVEMENTS – Noel Stallard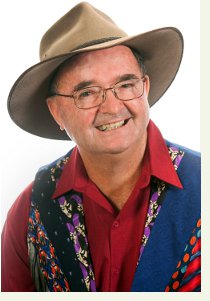 Noel Stallard's expertise and experience spreads across the whole spectrum of the Bush Poetry scene. As a multi-award-winning performer and writer, Noel is in demand for performances, workshops, and judging at festivals and functions all around Eastern Australia. He has appeared at ABPA National and State Championships and competitions, at The Gympie Muster, the Tamworth Country Music Festival, Port Fairy Folk Festival, The Widgee Muster, The John O'Brien Festival and Norfolk Island's festival.

In addition to the presentation of his own poetry, Noel has been a great promoter of the work of both classic and contemporary bush poets. In particular, in the persona of John O'Brien he has brought the poetry of Father Patrick Hartigan to life especially at the annual John O'Brien Festival which is held in March in Narrandera, NSW.

To combine with his many successes with his original material at the annual Australian Bush Laureate Awards in Tamworth, Noel's CD of Bruce Simpson's poetry gained the 'Golden Gumleaf' for Album of the Year at the ABLA in 2010.

Further to these specific achievements, having taught for 35 years, Noel specializes in working with children. Accredited with both the Queensland Education Department and the Queensland Arts Council, his inter-active workshops bring delight to youngsters in both city and country areas. Noel's illustrated children's books, The Bush Animals' Band and See What I See in the Sea were finalists in Tamworth's ABLA Awards with The Bush Animals' Band taking out the 2009 Golden Gumleaf for 'Children's Book of the Year'.

Further, as an act of charity Noel and his ever-supportive wife Ann, run the Verse for Vinnies concerts in which invited feature poets perform to raise funds for the St.Vincent de Paul Society. Sunday afternoon audiences to these bi-monthly, two hour events are around 160 and to date over $29,000 has been raised to assist those who struggle for sustenance in our community.

From 2006 to 2010 Noel was President of the Australian Bush Poets Association and he is currently President of the North Pine Bush Poets Association. In Tamworth at the 2011 ABLA, Noel was awarded the very prestigious 'Judith Hosier Heritage Award' for "…outstanding achievement in nurturing Australia's unique heritage of rhymed verse…"

We thank Noel for all that he has done, and all that he continues to do for Australian culture, for the genre of Bush Poetry and for the ABPA.

Noel's profile and Performance Tips are available on this website. Click on Techniques.

To learn more about Noel and to obtain his products visit his website noelstallard.com.